| | | | |
| --- | --- | --- | --- |
| | National Museum of History of Moldova | | |


Click here for a Virtual Tour of the Museum


Events Archive
Museum Night – a night adventure in the Temple of Memory
15 May 2010

The National Museum of Archaeology and History of Moldova participated for the fifth time in the "Museum Night" – an exceptional European cultural event.

Organizers have prepared on this occasion a special program designed to present the Museum and its collections in a very special atmosphere. The program began on May 15 at 18.00 and ended on May 16 at 2.00.



The visitors were entertained by characters in costumes of different times, which enlivened some pages of history, by the piano and gramophone music, by dance and theatrical performances, by screenings of historical documentary, by demonstrations of fencing and fighting knights. Among the spectacular moments of the event there was the torchlight procession of "medieval knights" in chain mail around the museum. Throughout the Museum Night the visitors were treated to tea with herbs and berries prepared according to old recipes.

In the Museum courtyard there was opened the Handicraft Fair "Centuries-Old Crafts in Contemporary Vision", the 2nd Edition. The visitors had the chance to see and buy the most beautiful handicraft articles, to watch the process of making of pottery, jewellery, knitted and crocheted articles.







#Exhibit of the Month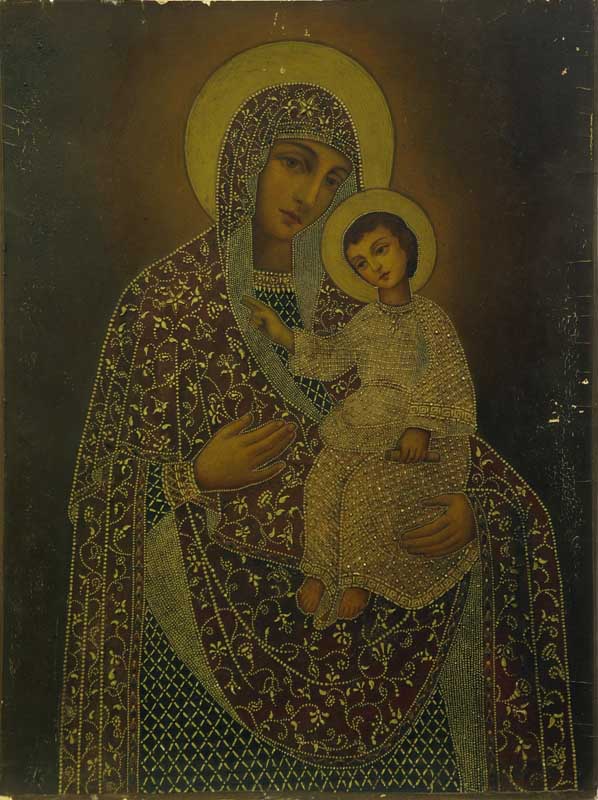 It is said that the icons, by the divine grace they have, choose their own places from where they can manifest their powers of blessing and consolation. It so happened that one icon of the Mother of God has remained on our lands from the end of the 18th century, when the battles of the Russo-Turkish war of 1787-1791 took place here. The circumstances of the appearance of this icon in Bessarabia are confirmed by several historical references, from which it follows that the Russian officer N.A. Albaduev, a participant in the military campaign, brought this icon here with him, and after his death his relatives – the colonel's wife or his mother – gave this icon to the monastery, where he suddenly died when he came there on Christmas to receive communion. The icon of the Mother of God was initially placed in the old wooden church, where the officer's grave was located, and then was placed in the new Church of the Assumption of the Blessed Virgin, built and consecrated in 1816..
Read More >>