| | | | |
| --- | --- | --- | --- |
| | National Museum of History of Moldova | | |



Events Archive
National Session of Reports "Archaeological research in the Republic of Moldova. Campaign of 2018"
18 April 2019
On April 18, 2019, on the occasion of the International Day of Monuments and Sites, the National Museum of History of Moldova, in partnership with the National Archaeological Agency, the National Archaeological Commission and under the auspices of the Ministry of Education, Culture and Research organized the 3rd edition of the National Session of archaeological reports.
During this meeting were presented the results of archaeological research in the campaigns conducted in 2018. A team of 48 archaeologists discussed 31 excavation reports. Scholars from prestigious archaeological institutions in the Republic of Moldova (State University of Moldova, "Ion Creangă" State Pedagogical University, Institute of Cultural Heritage of the ASM, National Museum of History of Moldova, National Archeological Agency), Romania (ARHEOINVEST Platform by A. I. Cuza University, Iași, Botosani County Museum, Olga Necrasov, Research Center, Iași), Germany (Deutsches Archaologisches Institut (DAI) Berlin, DAI Frakfurt, Universität Regensburg), Poland (Uniwersytet Rzeszowski) in multidisciplinary research teams, provided the exceptional academic environment with information about the life and activity of the communities that populated the area between Prut and Nistru Rivers from the Paleolithic to the late medieval period.
The program and abstracts of communications have been published and can be found
here
.




#Exhibit of the Month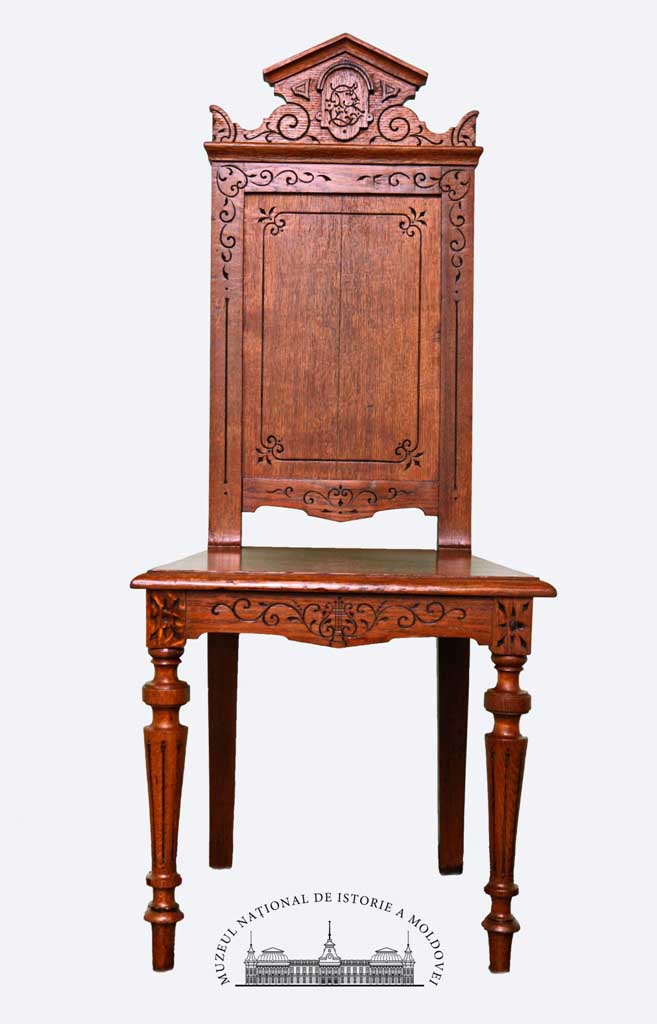 The National Museum of History of Moldova collects, preserves, researches and exhibits, for the purpose of knowledge and education, material evidence related to the history of Bessarabia. The museum collections are constantly enriched through acquisitions, donations and archaeological excavations. In the first half of 2018, the museum collections were replenished with new material values, related to the history of the nobility in Bessarabia. As a result of the field investigations, carried out in the village of Brânzeni, Edineț District, five pieces of furniture were purchased, which belonged to Vasile Stroescu: a cabinet, a sofa, a chest of drawers, a chair and a wall mirror. The pieces were purchased from Elizaveta Gureu, the granddaughter of Gheorghe Tincu, who was the manager of the Brânzeni estate, owned by the Stroescu family...
Read More >>