#Exhibit of the Month
November 2021
Chiup (food jar) from Butuceni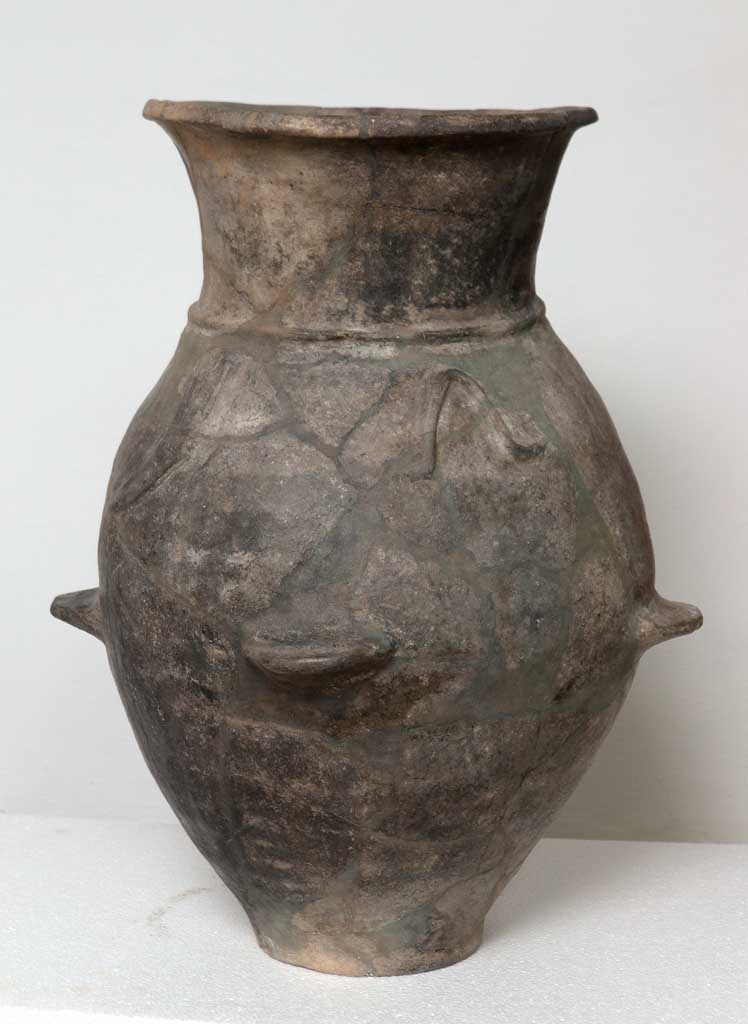 Pottery, especially fired clay vessels, is the most common archaeological material found at the sites of the Thracian-Getae-Dacian civilization.
Specific to the Getae ceramics is the hand-shaping of vessels, without a potter's wheel, unknown, by the way, to our most distant ancestors in the 6th-3rd centuries BC.

Getae potters used a porous clay body made of clay mixed with various ingredients like crushed shards and shells, crushed limestone, coarse sand, and so on to make their wares. When fired in special kiln, wares acquired different colors and shades: from black to gray or yellowish-red. The richest collection of Getae vessels on the territory of the Republic of Moldova comes from the Getae fortress of Butuceni, where for the first time in 1946 the Russian archaeologist G. Smirnov discovered the remains of the fortress with the remains of stone walls and earthen ramparts, which he called a Scythian fortress (sic!). The subsequent excavations for 20 years, with more or less lasting interruptions, revealed traces of intense habitation that lasted more than three centuries at a promontory near the village of Butuceni (The Old Orhei Cultural and Natural Reserve), of the largest Getae fortress on the territory of the Republic of Moldova.
Among the vessels discovered by archaeologists, there are some gigantic (analogues of these samples of Getae ceramic ware are currently not known). They are considered vessels for storing supplies, especially grain (it is known that the Getae, the sedentary people of these lands, were engaged in agriculture, cattle breeding and various crafts). Among the cereals grown by the Geto-Dacians, there were wheat, millet, barley, oats, and rye; such products, necessary for the local cuisine, had to be stored for a longer period under special conditions. For these purposes, large vessels (chiups) were used, placed in special places, usually in the cellars.
The chiup vessel from Butuceni is one of the oldest Getae ceramics in the present territory of the Republic of Moldova, discovered during the excavations of G. Smirnov in 1947. The vessel has an ovoid body with a long neck expanding towards the top and a large lip bent outward; it is equipped with four knobs located on the line of the maximum diameter of the body. The chiup is decorated with relief ornaments, different in shape and size, located in different parts of its body: "commas" (schematic rhytons (?)) and wavy lines in the shape of a horseshoe or omega. The color of the vessel varies from dark gray to yellowish; the surface is carefully polished.
Dimensions of the vessel: H - 680 mm; D max - 430 mm; D of the lip - 340x360 mm; H of the neck - 170 mm; D of the bottom - 170 mm.