International Collaboration
October 15th, 2021
New ICOM Red List to focus on objects from Southeast Europe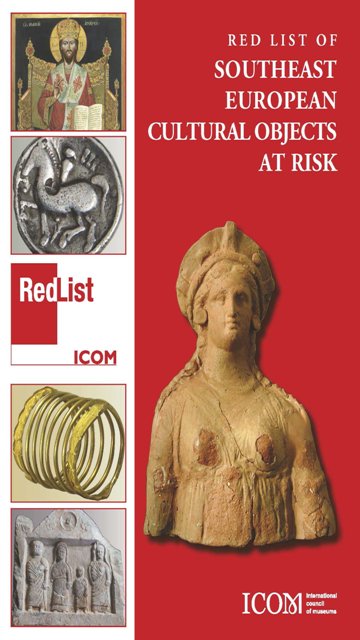 Focusing on 10 countries in Southeast Europe, ICOM worked with experts and coordinators from across the region to create a Red List which features 119 objects from 45 museums from Albania, Bosnia and Herzegovina, Bulgaria, Croatia, Montenegro, North Macedonia, Republic of Moldova, Romania, Serbia and Slovenia.
On 14 October 2021, ICOM officially launched its 18th Red List. While the global pandemic has dampened any expectations for a large-scale unveiling of the Red List for Southeast European Cultural Objects at Risk, it did not stop ICOM's team of dedicated experts who continued to work remotely across Europe to bring this important heritage protection tool to completion. The first Red List to focus on the European continent, it will also be ICOM's largest to date. Not only is this tool a testament to the rich and diverse heritage of the region, but ICOM and its experts sincerely hope it will contribute to alleviating the problem of illicit trafficking of cultural objects.
The heritage of some important cultural institutions in the Republic of Moldova: the National Museum of History of Moldova, the National Museum of Art of Moldova, the National Museum of Ethnography and Natural History, the National Library of Moldova, is part of this list. The ICOM project for the Republic of Moldova was coordinated by the Ministry of Culture of the Republic of Moldova and the National Museum of History of Moldova.