| | | | |
| --- | --- | --- | --- |
| | National Museum of History of Moldova | | |


Click here for a Virtual Tour of the Museum


Events Archive
Round table "Evolution of money - from coins to virtual cards and contactless"
April 9, 2015
At the National Museum of History of Moldova was held a round table with the topic "Evolution of money - from coins to virtual cards and contactless" which was organized by the European Fund for the South-Eastern Europe through the Development Facility (EFSE DF) in partnership with the National Bank of Moldova and the host institution.

At the round-table spoke: Dr. Ana Boldureanu, head of the museum's Medieval History and Numismatics Sector with a short review on the origin and circulation of coins in Moldova; Sergiu Stoianov, Radu Pascaru, Viorel Doni and Oxana Nimerovskaia, banking experts in the field of cashless payments, who made presentations about the evolution of payments from coins to newest payment systems - virtual cards and contactless.

The roundtable is part of the national information campaign on the benefits of cashless payment instruments and encouragement of their use. The campaign aims to promote social responsibility and financial inclusion.






#Exhibit of the Month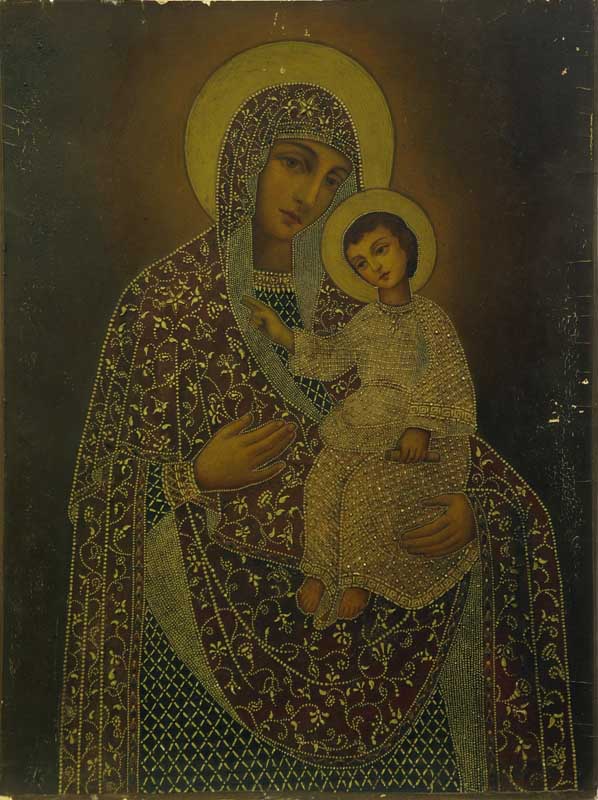 It is said that the icons, by the divine grace they have, choose their own places from where they can manifest their powers of blessing and consolation. It so happened that one icon of the Mother of God has remained on our lands from the end of the 18th century, when the battles of the Russo-Turkish war of 1787-1791 took place here. The circumstances of the appearance of this icon in Bessarabia are confirmed by several historical references, from which it follows that the Russian officer N.A. Albaduev, a participant in the military campaign, brought this icon here with him, and after his death his relatives – the colonel's wife or his mother – gave this icon to the monastery, where he suddenly died when he came there on Christmas to receive communion. The icon of the Mother of God was initially placed in the old wooden church, where the officer's grave was located, and then was placed in the new Church of the Assumption of the Blessed Virgin, built and consecrated in 1816..
Read More >>