| | | | |
| --- | --- | --- | --- |
| | National Museum of History of Moldova | | |


Click here for a Virtual Tour of the Museum


Events Archive
Roundtable "Holocaust, hunger and deportations - crimes of the twentieth century"
25 January 2017

On 25 January 2017, the National Museum of History of Moldova in cooperation with "Ion Creanga" Lyceum organized a roundtable on "Holocaust, hunger and deportations - crimes of the twentieth century".

The roundtable discussions were attended by dr. Aurelia Felea, dr. Viorica Olaru-Cemârtan and PhD student Mariana Fabian, students from "Ion Creanga" Lyceum, teachers, specialists. The event was moderated by dr. Mariana Ţăranu.
At the meeting were discussed various aspects of Romanian Holocaust, reflection of Holocaust in artistic films from the MSSR. The speakers presented film fragments which were commented afterwards. This topic caused intense and contradictory discussions.




Special attention was drawn to the famine organized by the Soviets in Bessarabia and its consequences, in particular the focus was placed on famine impact on the community. The materials presented were supported by factual data, interviews and photos.

The fate of the Bessarabian Romanians in the Stalinist Gulag was reflected based on case studies and archival material. Life of the descendants of deported families in 1941 and 1949, which remained in Siberia, their occupations and ways of integration into the Siberian social environment was presented by a documentary film made in the project "Expeditions of memory". Dr. Viorica Olaru-Cemârtan, member of the project, made several comments and clarifications.

At the roundtable was presented a book exhibition.






#Exhibit of the Month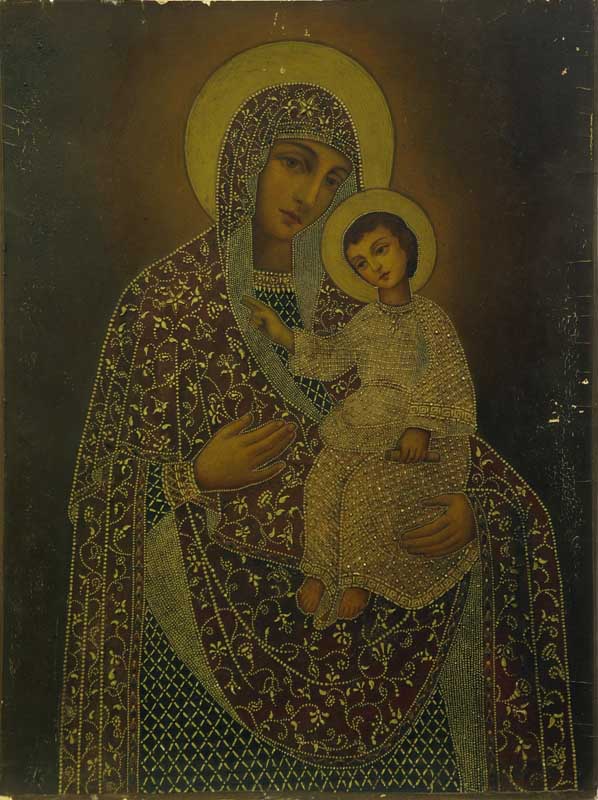 It is said that the icons, by the divine grace they have, choose their own places from where they can manifest their powers of blessing and consolation. It so happened that one icon of the Mother of God has remained on our lands from the end of the 18th century, when the battles of the Russo-Turkish war of 1787-1791 took place here. The circumstances of the appearance of this icon in Bessarabia are confirmed by several historical references, from which it follows that the Russian officer N.A. Albaduev, a participant in the military campaign, brought this icon here with him, and after his death his relatives – the colonel's wife or his mother – gave this icon to the monastery, where he suddenly died when he came there on Christmas to receive communion. The icon of the Mother of God was initially placed in the old wooden church, where the officer's grave was located, and then was placed in the new Church of the Assumption of the Blessed Virgin, built and consecrated in 1816..
Read More >>