| | | | |
| --- | --- | --- | --- |
| | National Museum of History of Moldova | | |


Click here for a Virtual Tour of the Museum


Events Archive
Roundtable "Poles in Soroca"
April 21st, 2016
Thursday, April 21, 2016, the National Museum of History of Moldova hosted the roundtable "Poles in Soroca". The event took place in the Conference Room.

At the meeting were discussed various aspects of the history of Poles in Soroca, from the early Middle Ages to the contemporary period. New information about archaeological discoveries in Soroca was presented, also information about architecture, art, social and religious history of the Polish community in this town. The main scientific goal of the roundtable was to confirm the presence of Poles in Soroca and complete the ethnic map of Moldova.

The event was attended by: E.S. Artur Michalski, Ambassador of Poland in Moldova; E.S. Anton Coșa, Bishop of the Roman-Catholic Church of Chișinău; G. Topolnițki, president of NGO "Zen Club"; dr. S. Mustață, State Pedagogical University "Ion Creangă"; dr. I. Tentiuc, National Museum of History of Moldova; dr. T. Nesterova, Institute of Cultural heritage of the ASM; dr. A. Felea, Institute of History of the ASM; Pr. Petru Ciobanu, the Roman-Catholic Church of Chișinău; N. Saganova, the Roman-Catholic Church of Chișinău.






#Exhibit of the Month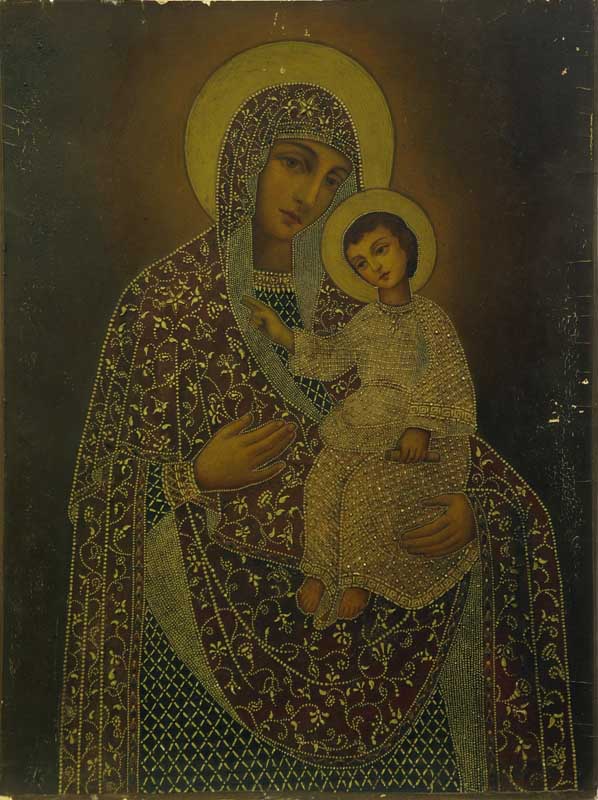 It is said that the icons, by the divine grace they have, choose their own places from where they can manifest their powers of blessing and consolation. It so happened that one icon of the Mother of God has remained on our lands from the end of the 18th century, when the battles of the Russo-Turkish war of 1787-1791 took place here. The circumstances of the appearance of this icon in Bessarabia are confirmed by several historical references, from which it follows that the Russian officer N.A. Albaduev, a participant in the military campaign, brought this icon here with him, and after his death his relatives – the colonel's wife or his mother – gave this icon to the monastery, where he suddenly died when he came there on Christmas to receive communion. The icon of the Mother of God was initially placed in the old wooden church, where the officer's grave was located, and then was placed in the new Church of the Assumption of the Blessed Virgin, built and consecrated in 1816..
Read More >>