| | | | |
| --- | --- | --- | --- |
| | National Museum of History of Moldova | | |


Click here for a Virtual Tour of the Museum


Events Archive
The National Archaeological Reports Session (campaign 2017)
On April 18, 2018, the National Museum of History of Moldova hosted the National Session of Reports on archaeological research conducted in the Republic of Moldova in the 2017 campaign year. The session is organized by a collaboration of four specialized institutions in the country: the Ministry of Education, Culture and Research, The National Archaeological Commission, the National Archaeological Agency and the National Museum of History of Moldova. At the meeting were presented preliminary data on systematic and rescue archaeological research carried out during 2017.

30 activity reports were presented covering a wide chronological and thematic range, the result of the effort of several local research teams and several Moldovan- German and Moldovan-Polish projects with the participation of specialists from the European and CIS institutions. The research projects focused on Paleolithic sites, Eneolithic sites, monuments belonging to the Bronze and Iron Age, as well as medieval objectives, studied together by archaeologists, anthropologists, biologists, zooarcheologists, geophysicists and specialists in conservation and restoration of cultural heritage. The abstracts of the communications have been published and are accessible to the general public in the library of the National Museum of History of Moldova.








#Exhibit of the Month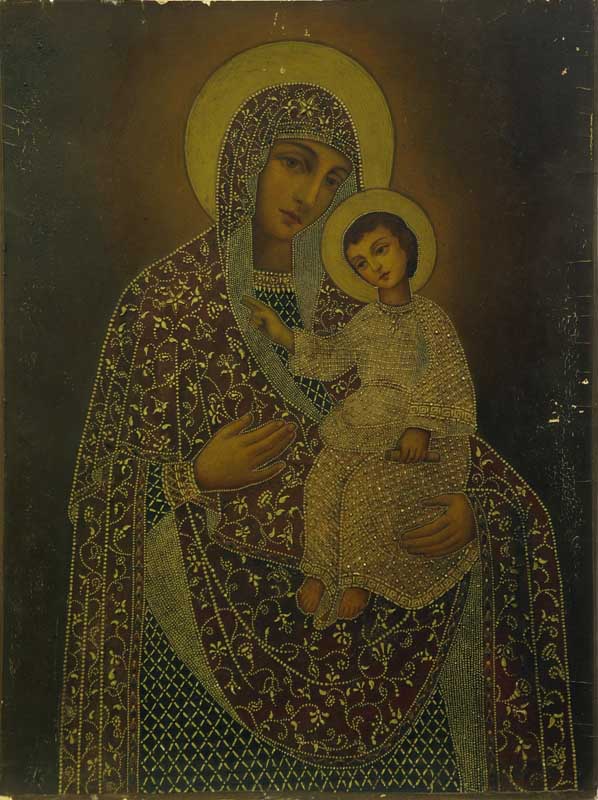 It is said that the icons, by the divine grace they have, choose their own places from where they can manifest their powers of blessing and consolation. It so happened that one icon of the Mother of God has remained on our lands from the end of the 18th century, when the battles of the Russo-Turkish war of 1787-1791 took place here. The circumstances of the appearance of this icon in Bessarabia are confirmed by several historical references, from which it follows that the Russian officer N.A. Albaduev, a participant in the military campaign, brought this icon here with him, and after his death his relatives – the colonel's wife or his mother – gave this icon to the monastery, where he suddenly died when he came there on Christmas to receive communion. The icon of the Mother of God was initially placed in the old wooden church, where the officer's grave was located, and then was placed in the new Church of the Assumption of the Blessed Virgin, built and consecrated in 1816..
Read More >>