| | | | |
| --- | --- | --- | --- |
| | National Museum of History of Moldova | | |


Click here for a Virtual Tour of the Museum


Events Archive
The official visit of the General Director of Herend Porcelain Manufacture, Hungary
May 26, 2016

On 26 May 2016, the National Museum of History of Moldova hosted the official visit of Dr. Attila Simon, General Director of Herend Porcelain Manufacture of Hungary. The event was marked by the opening of the exhibition of porcelain "Shining Herend" at National Museum of History of Moldova and presentation of the catalog of unique porcelain objects produced by this manufacture.

The exhibition opened for the first time in Chișinău is one of the largest outside Hungary. It is a celebration of 190 years since foundation of the famous Herend Manufacture. The vast collection brought to the National Museum of History of Moldova of more than 600 pieces from the 19th and 20th centuries provides an overview of the suggestive techniques and technologies specific to the Herend porcelain art process. From classic to modern. From decorative product to utility product. Catalogue "Herend Manufacture at the beginning of the new millennium" is published in outstanding graphical conditions and shows the most representative iconic porcelain creations by Herend, objects that are part of the Hungarian and European cultural heritage.

The visit, organized with the support of the Hungarian Embassy in Moldova, aimed at presenting and promoting the European cultural heritage. The meeting was attended by many officials, including Minister of Culture Monica Babuc, Minister of Education Corina Fusu, parliamentarians Valeriu Ghilețchi and Ina Șupac, Hungarian Ambassador Mátyás Szilágyi, Polish Ambassador Artur Michalski, other representatives of the diplomatic corps accredited in Chișinău, along with businessmen, artists and representatives of civil society.


The Director General of Herend Manufacture offered a dinner at the Embassy of Hungary on the occasion of exhibition opening and visit.





#Exhibit of the Month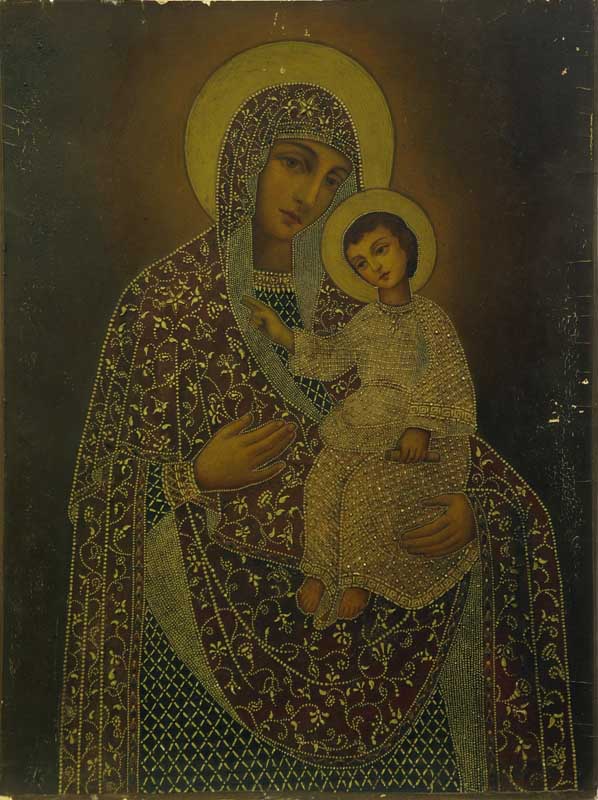 It is said that the icons, by the divine grace they have, choose their own places from where they can manifest their powers of blessing and consolation. It so happened that one icon of the Mother of God has remained on our lands from the end of the 18th century, when the battles of the Russo-Turkish war of 1787-1791 took place here. The circumstances of the appearance of this icon in Bessarabia are confirmed by several historical references, from which it follows that the Russian officer N.A. Albaduev, a participant in the military campaign, brought this icon here with him, and after his death his relatives – the colonel's wife or his mother – gave this icon to the monastery, where he suddenly died when he came there on Christmas to receive communion. The icon of the Mother of God was initially placed in the old wooden church, where the officer's grave was located, and then was placed in the new Church of the Assumption of the Blessed Virgin, built and consecrated in 1816..
Read More >>