| | | | |
| --- | --- | --- | --- |
| | National Museum of History of Moldova | | |


Click here for a Virtual Tour of the Museum


Events Archive
TRADITIONAL CONCERT FOR THE NATIONAL DAY OF ROMANIA
December 30, 2017

The National Museum of History of Moldova has celebrated the National Day of Romania through an extraordinary concert offered by the Organ Hall from Chișinău. The musical show was performed on November 30, starting at 18.00, in the Blue Hall of the Museum.

In the concert performed: the National Chamber Orchestra, first conductor Cristian Florea, soloists - young instrumentalists Ștefan-Gabriel Luță (violin), Cezar Bordian and Adriana Babin (nai).

The visitors presents at the event in a very large number, had the pleasure to listen musical pieces by the following composers:
G. Enescu - Prelude in Unison, Ballad for violin and orchestra
A. Alessandrescu - Autumn Twilight
B. Bartok - Romanian Dances
C. Arvinte - Small Romanian Suite for nai and orchestra
P. Sarasate - Songs of Lăutarii for violin and orchestra
L. Weiner - Divertissement for string instruments
Gh. Neaga - Suite for string instruments
D. Kitsenko - Moldavian Dance
C. Florea - And the Light Shines in the Dark.







#Exhibit of the Month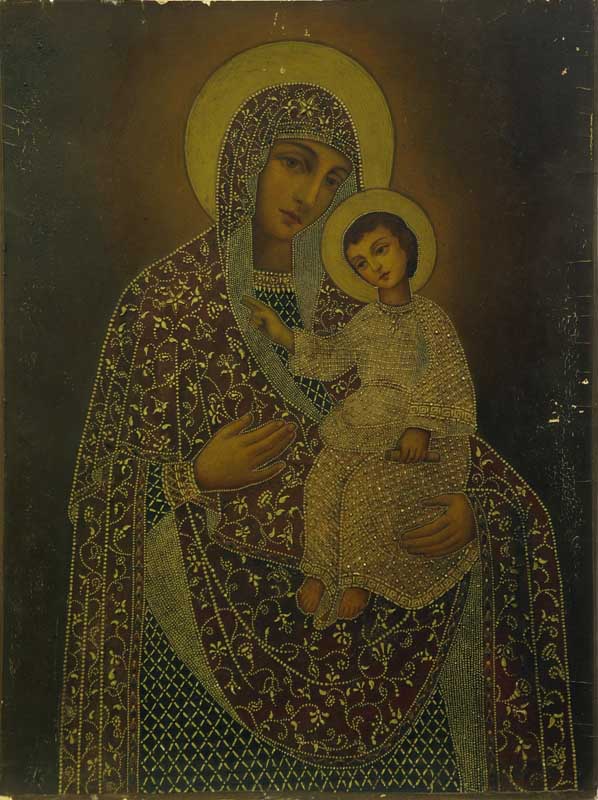 It is said that the icons, by the divine grace they have, choose their own places from where they can manifest their powers of blessing and consolation. It so happened that one icon of the Mother of God has remained on our lands from the end of the 18th century, when the battles of the Russo-Turkish war of 1787-1791 took place here. The circumstances of the appearance of this icon in Bessarabia are confirmed by several historical references, from which it follows that the Russian officer N.A. Albaduev, a participant in the military campaign, brought this icon here with him, and after his death his relatives – the colonel's wife or his mother – gave this icon to the monastery, where he suddenly died when he came there on Christmas to receive communion. The icon of the Mother of God was initially placed in the old wooden church, where the officer's grave was located, and then was placed in the new Church of the Assumption of the Blessed Virgin, built and consecrated in 1816..
Read More >>