Virtual Tour
Ion Niculiță, Andrei Nicic

The Early Iron Age settlement and cemetery of Saharna-Ţiglău

Series "Biblioteca "Tyragetia" XXV, Chisinau, 2014. 420 p.
This study introduces into scientific circulation the results of archaeological investigations and those of experimental archeology taken at settlement and cemetery of Iron Age of Saharna-Ţiglău, Rezina district, Republic of Moldova.

The work comprises 190 pages of text, 25 tables, 208 figures and was structured as follows:

Foreword
Geographic framework
General geological data (Valerian Ciobotaru)
Research history and archaeological situation

Chapter I. THE SETTLEMENT. ARCHAEOLOGICAL RESEARCH

1. Housing constructions
2. Household complexes

Chapter II. ARCHAEOLOGICAL INVENTORY

1. Tools
2. Arms
3. Adornment objects
4. Pieces with cult significance
5. Pieces with undetermined functionality
6. Ceramics. Typology of vessels
7. Ceramic decoration

Chapter III. EXPERIMENTAL CONTRIBUTION ON THE FORMATION, RESEARCH AND INTERPRETATION OF PREHISTORIC HABITAT AS ARCHAEOLOGICAL RESOURCE IN THE AREA OF MIDDLE DNIESTER

1. Initiation of the project
2. Archaeological context
3. Purpose of the experiment
4. Conduction of the experiment
5. Results of the experiment

Chapter IV. SAHARNA I (ŢIGLĂU) NECROPOLIS AND ITS ROLE FOR THE STUDY OF FUNERARY PRACTICES OF SAHARNA CULTURE COMMUNITIES (based on research results conducted by G.D. Smirnov and G.P. Sergheev in the year 1950) (Maja Kașuba)

1. History of the study of the cemetery
2. Catalogue: the necropolis of Saharna I (Ţiglău) (according to research by G.D. Smirnov and G.P. Sergheev carried out in 1950)
3. Findings without inventory cards from the burial mounds XI, XIII-XVII
4. Characteristic features of the Saharna I (Ţiglău) necropolis
5. The place and importance of the Saharna I (Ţiglău) practices of the Saharna culture communities
6. Conclusion

Chapter V. STRATIGRAPHY AND CHRONOLOGY

Conclusions
Catalogue of discoveries
Bibliography
List of abbreviations
Abstract
List of illustrations
Annexes




#Exhibit of the Month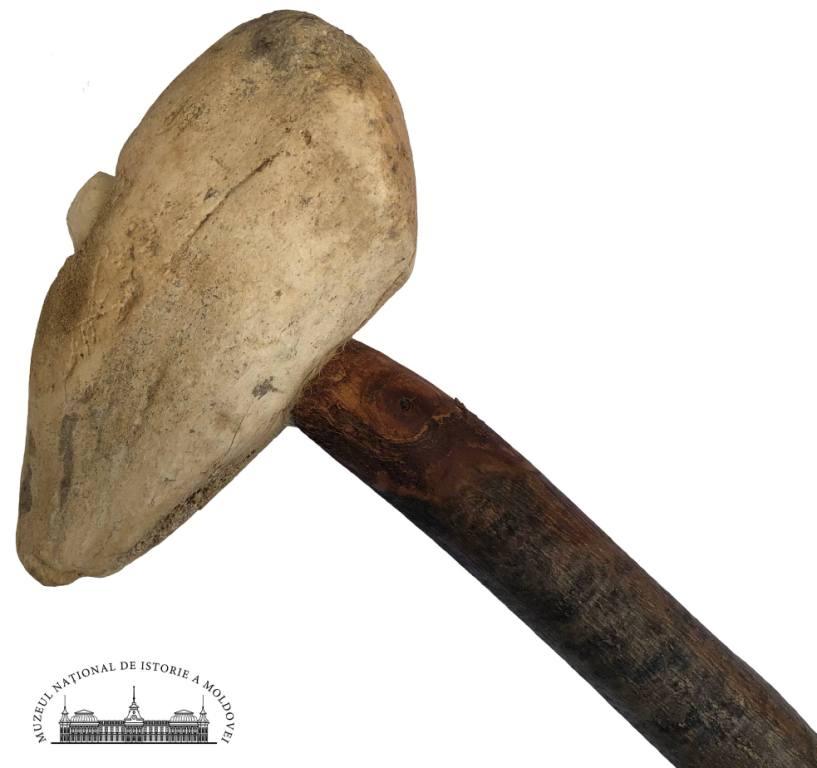 Deer antlers, as well as bones, teeth and shells of mollusks, belong to the category of hard materials of animal origin, which for a long time served as raw materials for prehistoric and protohistoric communities to make tools, weapons, containers, handles, as well as objects of prestige (sceptres) or adornments (necklaces, pendants, clothing accessories), certainly bearing a symbolic load...
Read More >>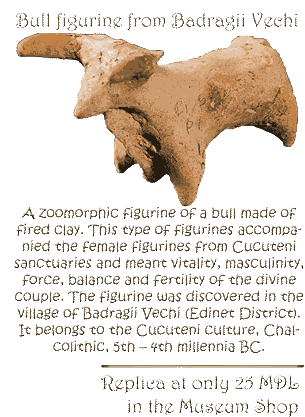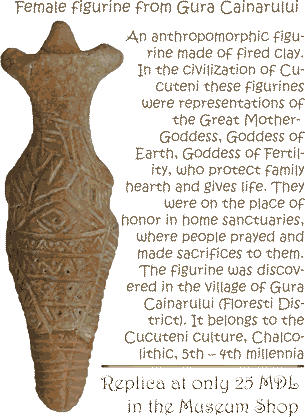 ©2006-2022
National Museum of History of Moldova
31 August 1989 St., 121 A, MD 2012, Chisinau, Republic of Moldova
Phones:

Secretariat:
+373 (22) 24-43-25
Department of Public Relations and Museum Education:
+373 (22) 24-04-26
Fax:
+373 (22) 24-43-69
E-mail:
office@nationalmuseum.md
Technical Support:
info@nationalmuseum.md

Web site administration and maintenance:
Andrei EMILCIUC