| | | | |
| --- | --- | --- | --- |
| | National Museum of History of Moldova | | |


Virtual Tour


Collections
Archaeological Collection
The collection consists of 23693 objects (the core fund), which came from archaeological excavations, random finds, acquisitions, donations, and transfers and date back to the Palaeolithic, Neolithic, Bronze, and Iron Ages, Roman Era, pre-feudal period, and the Middle Ages. Among the specimens of the collection there are:

Carved an polished tools of flint and stone, as well as tools of bone, copper, bronze, and iron
Zoomorphic and anthropomorphic figurines
Painted ceramics of the Cucuteni type Weapons (axes, spear- and arrow-heads, sabres, etc
Vessels and household utensils
Adornments (combs, pendants, buckles, necklaces, rings, etc.)
Elements of harness.

The number of archaeological objects increased significantly in 2007 following the transfer of the collections of the former Museum of Archaeology of the Academy of Sciences of Moldova that was incorporated into the National Museum of History of Moldova.
-4-

-5-




#Exhibit of the Month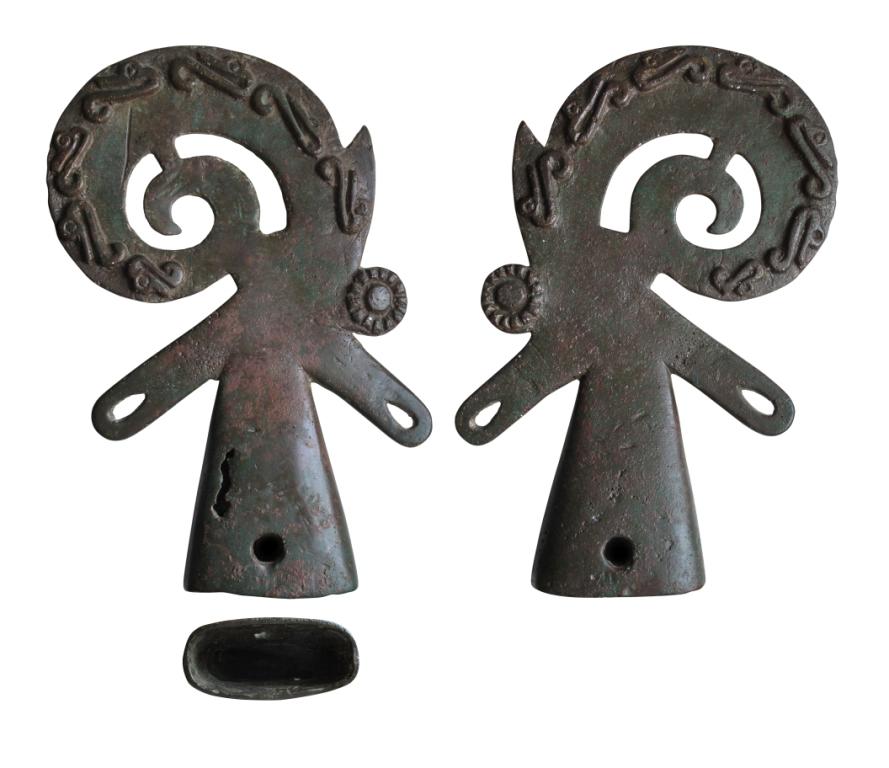 This unusual object of the Scythian period was found in 1953 by a village teacher A.I. Shiryaev at the top of a mound near the village of Răscăieţii Noi in the Ştefan Vodă District. A quarter of a century later, excavations in 1979 revealed that this outstanding mound (about 10 m high and more than 40 m in diameter) was erected in the Early Bronze Age, at the beginning of the 3rd millennium BC. Then, two thousand years later, there were buried Scythians, with which, apparently, other finds are associated, a cauldron and a finial, cast in bronze. The finial from Răscăieţii Noi is one of the items made in the Scythian animal style, a special manner of decoration that spread along with the culture of the early nomads of Eurasia from Central Europe to the Black Sea region and the Caucasus, from the Volga region to southern Siberia, from Central Asia to Mongolia and northern China...
Read More >>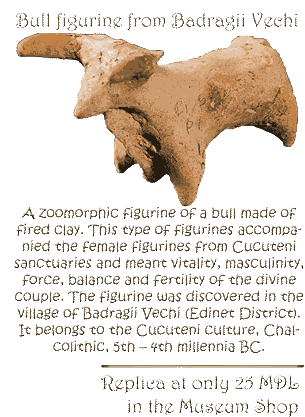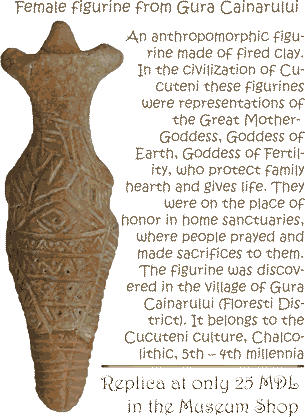 __________________________________________
©2006-2021
National Museum of History of Moldova
31 August 1989 St., 121 A, MD 2012, Chisinau, Republic of Moldova
Phones:

Secretariat:
+373 (22) 24-43-25
Department of Public Relations and Museum Education:
+373 (22) 24-04-26
Fax:
+373 (22) 24-43-69
E-mail:
office@nationalmuseum.md
Technical Support:
info@nationalmuseum.md

Web site administration and maintenance:
Andrei EMILCIUC