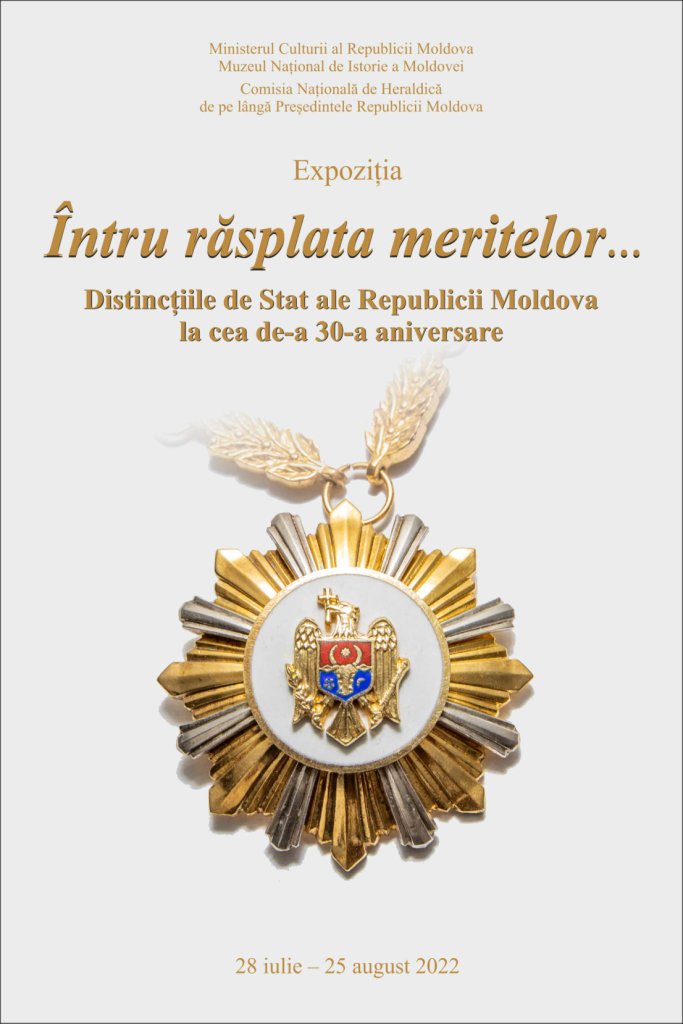 On July 30, 1992, the Parliament of the Republic of Moldova adopted Law no. 1123-XII On the state insignia of the Republic of Moldova, through which the first own awards of the young state involved in an unjust war for the defense of its political independence and territorial integrity were introduced. Following the minimalist concept, also due to the relevance of awarding the heroes of the Dniester battles, the legislative act initially provided for only two orders ("Order of the Republic" and "Stephen the Great"), four medals ("For Military Merit", "For Valor" "Civil Merit", "Mihai Eminescu") and three honorary titles ("Meșter-Faur", "Master of Literature", "Master of Arts"). Their author and artist is Simion Odainic. The source of inspiration for the first batch of awards was the extensive system of awards of the USSR, part of which were the honorary titles of the Moldavian SSR. The second source, especially regarding the names of some awards, was the elegant insignia system of the Kingdom of Romania.
Later, due to practical needs, by supplementing the law five more orders were instituted ("Labor Glory", 1994; "Gratitude of the Motherland", 1994; "Order of Honor", 2002; "Faith to the Motherland", with three grades, 2004; "Bogdan the Founder", 2008), as well as a cross ("International Missions Cross", 2017), a medal ("Nicolae Testemițanu", 2003) and four honorary titles ("Om Emeritus", 1994; "People's Artist", 2008; "Honored Artist", 2008; "Honored Creative Team", 2008). Besides Simion Odainic, other members of the National Heraldry Commission under the President of the Republic of Moldova also contributed to the elaboration of the phaleristic and artistic concept of the new awards. Also, during the three decades of existence of the state, several commemorative state awards were instituted, especially of a military nature.
The law on state awards of 1992, which remains in force to this day, formed the basis of the phaleristic field in the Republic of Moldova, determined the directions of its development and gave the occasion for this exhibition. It brings to the attention of visitors phaleristic pieces from the collections of the National Museum of History of Moldova, of the Heraldry Cabinet of the Office of the President of the Republic of Moldova, as well as from several private collections. The leading place is occupied by photographs taken by Oleg Chebotarev, Iurie Foca and Dmitry Gonchar.
The opening of the exhibition will take place on July 28, 2022, at 2:00 p.m., in the upstairs hall of the MNIM (31 August 1989 street, nr. 121 A).