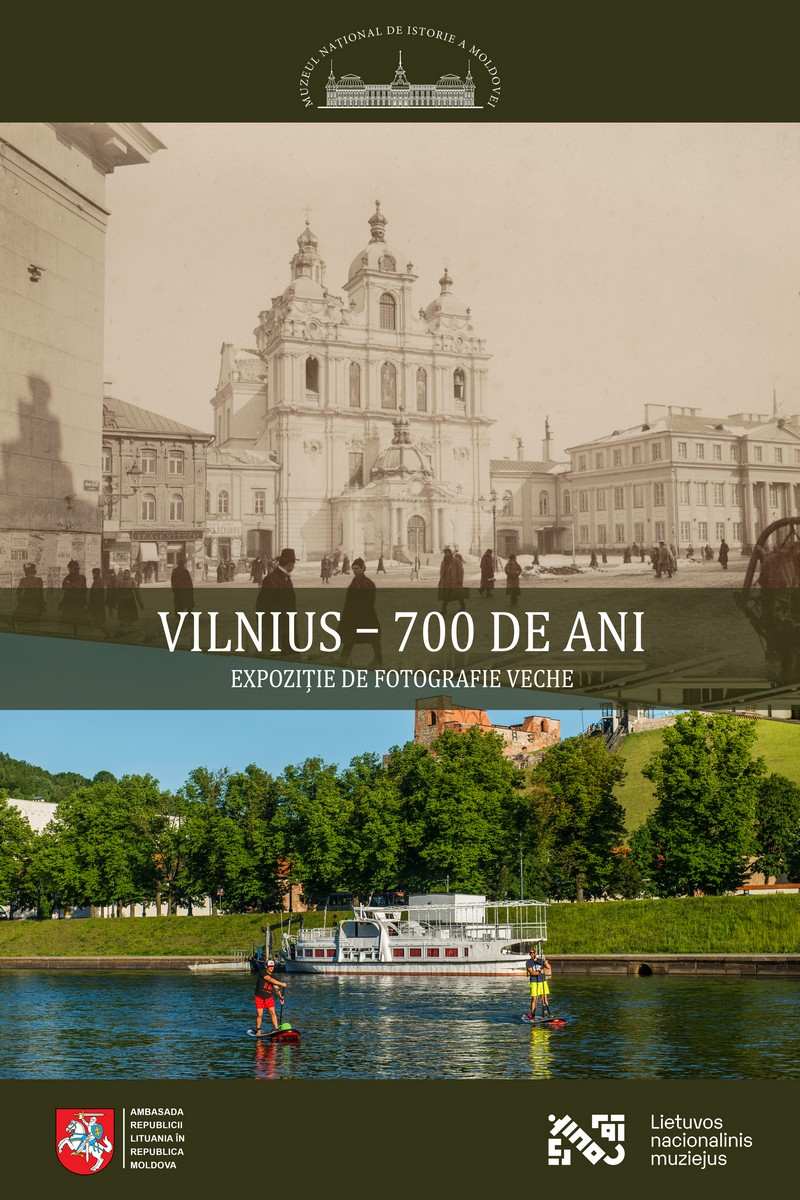 The oldest historical document to first mention the name Vilnius is a letter sent from Gediminas, Grand Duke of Lithuania, to Western Europe on 25 January 1323. Thus, on 25 January 2023, Lithuania's capital celebrates 700 years since that first reference.

Over seven centuries, Vilnius experienced periods of both flourishing and decline. The city's face transformed, its external changes mostly the result of wars, occupations, epidemics, and fires. But the city always recovered to thrive once more. The earliest, most authentic images of the city were created in the latter half of the 19th century, when Vilnius was finally reached by one of the most important technological discoveries of that time - photography. The history of photography in Vilnius begins in 1839, with the production and display of the first daguerreotype images. The first photo studios began opening in the city in the 1860s by photographers Abdon Korzon and Albert Swieykowski, who then captured images of Vilnius. The city was also recorded by photographers arriving from abroad, including Wilhelm Zakharchik, Antal Rohrbach, and Konrad Brandel, who were the earliest creators of images included in the Vilniaus vaizdai (Images of Vilnius) albums. But the first photographer to thoroughly document old Vilnius was Józef Czechowicz (1818-1888). In the history of Vilnius photography, Czechowicz is known as a creator of artistic panoramas, impressive photo landscapes of his surroundings, and a chronicler of unique architectural monuments and important events in the city's life.
Later, Vilnius was photographed by Stanisław Filibert Fleury (1858-1915) who, at the turn of the l9th and 20th centuries, used photography to record historical and architectural monuments in his photographs as well as scenes of everyday city life, and enjoyed capturing images of people in the street, squares, and at markets and fairs.
The largest collection of photographs of Vilnius was assembled by photographer and pioneer of art photography Jan Bułhak (1876-1950). Over many years of photographing the city, from 1910 to 1944, Bułhak created thousands of intriguing and valuable photographs. After settling in Vilnius before World War One, he was employed as a city photographer, which is why the greater part of his legacy consists of artistic photographs of Vilnius architecture: images of Old Town streets, churches and their interiors, monasteries, palaces, and residential and other types of architecture and its details. Bułhak devoted considerable attention to natural light, which became an essential aesthetic motif in his photography and his principal method of artistic expression. This exhibition displays a small portion of historical images of Vilnius, which we hope will offer viewers an opportunity to see and imagine how the city looked in the past. The spirit of this historic city is wonderfully captured in the words of Jan Bułhak: "Vilnius rings, plays, and sings with its church spires, smiles with its garden blossoms, blushes with its roof tiles, enchants with its verdant hills and clear rivers, and stirs every heart able to love. The bells of Vilnius resound prophetically, sonorously: We were, are, and will be here!"