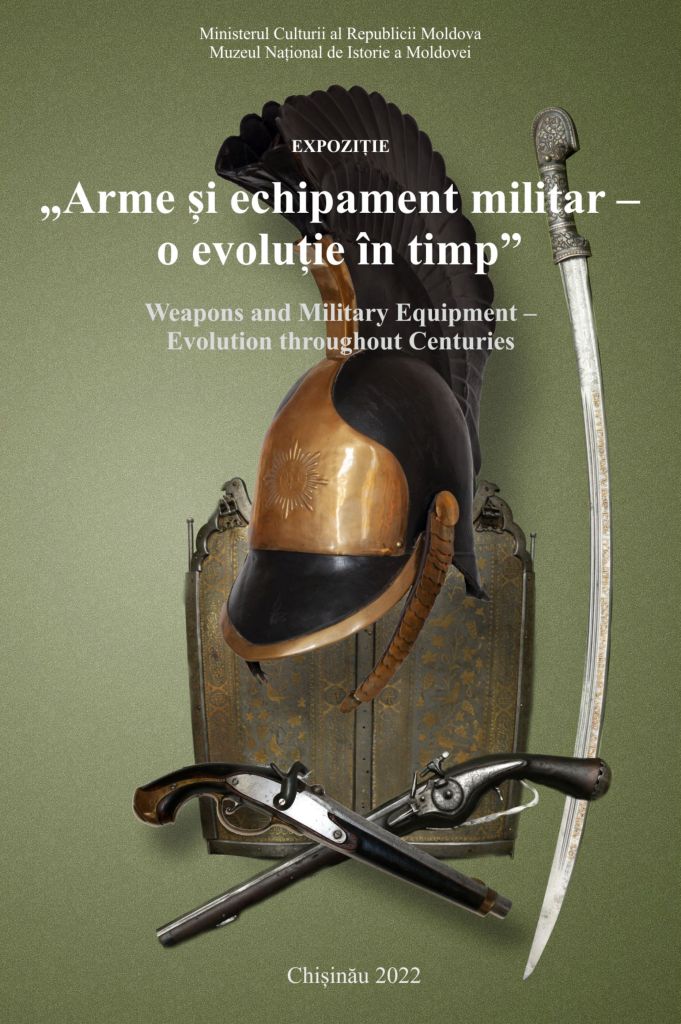 The National Museum of the History of Moldova possesses 4,000 pieces of weapons and military equipment of historical, technical and artistic value. The collection, created in the second half of the 20th century on the basis of archaeological finds, donations and acquisitions, covers a wide range of types of weapons from ancient times to the present day.
The exhibition "Weapons and Military Equipment - Evolution throughout Centuries" brings to the public the most representative exhibits from this collection - more than 800 items from England, Belgium, Bulgaria, Czechoslovakia, France, Germany, the Austro-Hungarian Empire, the Ottoman Empire, the Russian Empire, Italy , Japan, Prussia, Romania, Spain, USA, Hungary, USSR.
All types of weapons from the museum collection are presented: Western and Eastern, cold steel and firearms, offensive and of individual defense. The course of the exhibition is organized in the order of typological and chronological evolution, from the Paleolithic to the early 60s of the 20th century.
From a typological point of view, the following are exhibited:
a) cold weapons (blunt, hand-thrown, edged and pointed) - spearheads and arrowheads, maces, axes, knives, halberds, swords, crossbows, sabers, fascine knives, daggers, stilettos, etc.;
b) firearms (military, hunting and civilian) - a matchlock musket; flintlock, percussion and cartridge rifles and pistols; hunting weapons, submachine guns, machine guns, etc.;
c) protective gear - helmets, shields, poleyns, chain mails, breast plates, back plates.
The oldest edged weapon at the exhibition is a Stone Age flint ax (100,000-35,000 years ago), and the oldest firearm is a 15th-century Persian matchlock musket.
Along with weapons, there are also pieces of military equipment and uniforms that come to complete the military spectrum presented in the exhibition: uniforms, headgear (helmets, shakos, peaked caps, caps, fezzes, hats, etc.), elements of uniforms (epaulettes, shoulder straps, cartridge belts, powder flasks, mess-tins, pistol holsters, map-cases, gas masks, etc.); all dating to the 18th-20th centuries.
The message of the exhibition is complemented with paintings, graphic works and photographs depicting battle scenes, types of weapons and soldiers from different historical periods (in specific clothing).
The exhibition "Weapons and Military Equipment - Evolution throughout Centuries" illustrates, on the one hand, technological progress, creative power, inventiveness and love for beauty, and on the other hand, the innate propensity for violence and the destructive power of man.