#Exhibit of the Month
December 2022
Postcards dedicated to winter holidays
"Back in the old days, people used to send each other greetings..."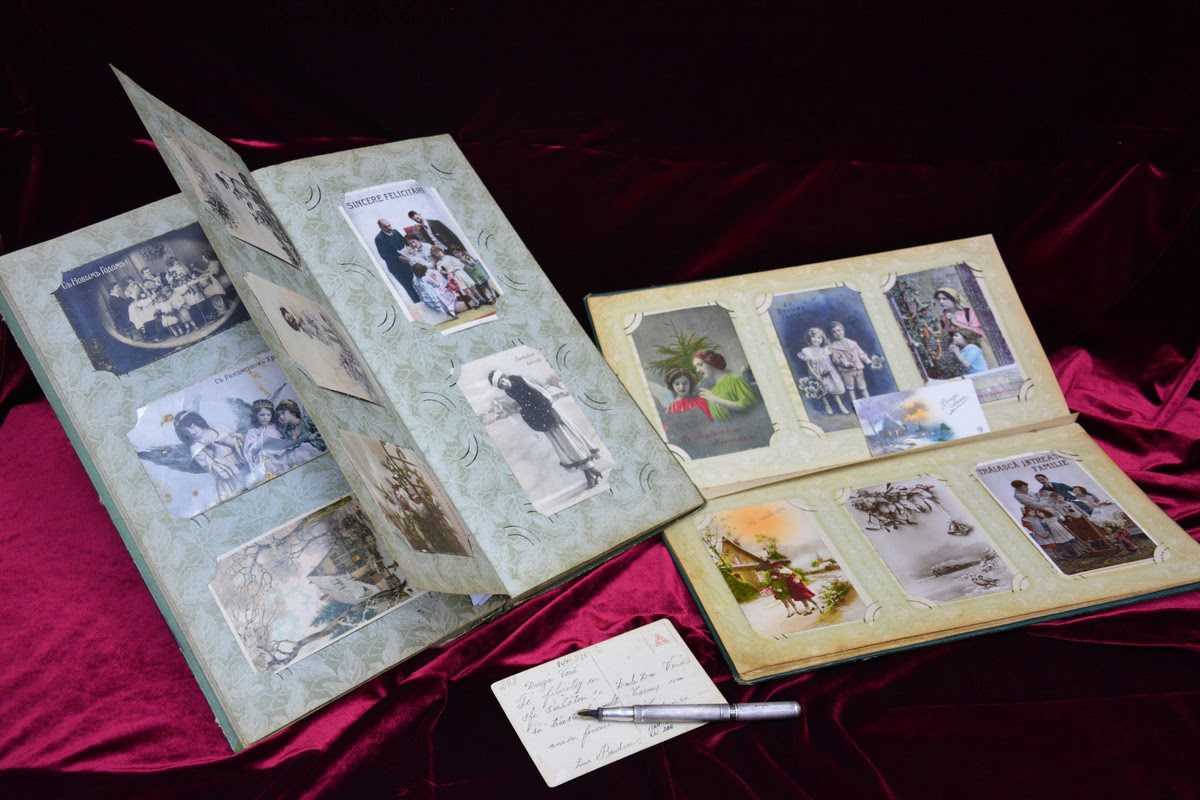 We are on the threshold of the winter holidays, when we are concerned with the small joys and pleasant surprises, we want to give our loved ones, along with the spoken or written greeting. The latter - the handwritten card sent by post - is not so popular today, because modern information transmission technologies have replaced these "small cardboard patches", which exuded not only the vintage fragrance, but also the individuality of the recipient who sent it. Over time, the congratulations had the role of messengers, which often "replaced" the visits intended to "personally" congratulate the close ones, friends, acquaintances, also symbolizing a gesture of esteem and appreciation from the sender to the recipient.
The predecessors of greetings were business cards, which appeared for the first time in the middle of the 18th century in Paris, where, around the holidays, they were sent by couriers or personally handed to relatives, friends, acquaintances. The year 1843 is considered the year of the "birth" of greeting cards with the theme of the winter holidays, the first Christmas card being ordered by Henry Cole and illustrated by John Horsley in London, then multiplied with the help of lithography, which resembled traditional business cards. some works of art, some were with gold or silver borders, even when the phenomenon became an industry, they delighted with magical, warm images, so that the message written to the recipient brought even greater joy. Congratulations differed from other cards postcards not only as an image and message, but also through a series of signs-symbols characteristic of the event, each carrying an individual message. These were illustrations of the traditions and customs that existed in the respective country, remaining constant, regardless of the country, the representation of children and family, the string of images being supplemented with biblical scenes. With the advent of photography, they began to be printed postcards with mounted scenes. No less interesting were the greeting cards with everyday scenes reflecting the theme of Christmas, which had as an image, in addition to the traditional ones, the festive table, children opening the gifts brought by Santa Claus, companies and funny couples, sometimes not very sober, the decorated Christmas tree, etc.
The heritage of the National Museum of History of Moldova has a rich collection of illustrated postcards, which also includes greeting cards for various occasions. Those exhibited during the winter holidays - Christmas and New Year - are only a small part of the collection, they circulated in Bessarabia a century ago, being shipped from the Russian Empire, Romania and other countries. Browsing through vintage postcard albums, we transport ourselves to the magical world of winter holidays with our loved ones, savor the vintage perfume and ask ourselves: when was the last time we sent a handwritten Christmas or New Year's card in the mail?