| | | | |
| --- | --- | --- | --- |
| | National Museum of History of Moldova | | |


Click here for a Virtual Tour of the Museum


Events Archive
European Heritage Days
20 September 2016
On the occasion of the European Heritage Days, On 20 September 2016, the National Museum of History of Moldova and the Scientific Research Laboratory "Thrachology" of the State University of Moldova organized the following two events:
- Opening of exhibition "Moldova's Davas (Thracian-Getae fortifications in the interfluves of Prut and Dniester Rivers at 70 years from the beginning of research)";
- Roundtable "Research of Thracian-Getae fortifications on the territory of the Republic of Moldova: results and perspectives".
The roundtable was attended by scientists from the National Museum of History of Moldova and the Institute of Cultural Heritage of the ASM and professors from the State University of Moldova and "Ion Creangă" State Pedagogical University. This scientific event was also attended by BA, MA and PhD students from the above mentioned institutions.

In the speeches of specialists who dedicated themselves to the research of Thracian-Getae citadels - Dr. Hab. Prof. Ion Niculiță, Dr. Assoc. Prof. Aurel Zanoci, Dr. Assoc. Prof. Octavian Munteanu, Dr. Vlad Vornic, researcher Vasile Haheu - were briefly presented the main results of archaeological investigations of sites included in this category (Saharna Mare, Saharna Lesser, Lesser Horodca, Butuceni etc.).

Also, attention was drawn to problems encountered in the archeological research of the Thracian-Getae citadels and several way were proposed to overcome them.







#Exhibit of the Month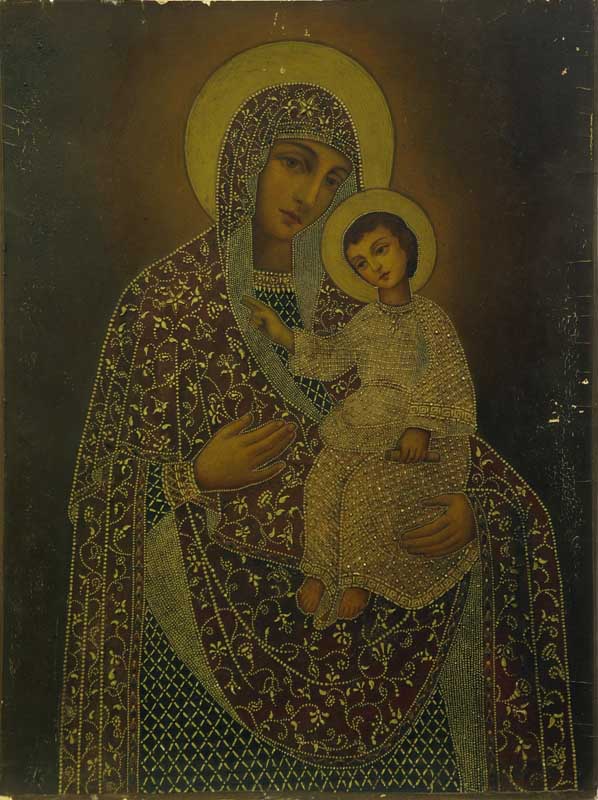 It is said that the icons, by the divine grace they have, choose their own places from where they can manifest their powers of blessing and consolation. It so happened that one icon of the Mother of God has remained on our lands from the end of the 18th century, when the battles of the Russo-Turkish war of 1787-1791 took place here. The circumstances of the appearance of this icon in Bessarabia are confirmed by several historical references, from which it follows that the Russian officer N.A. Albaduev, a participant in the military campaign, brought this icon here with him, and after his death his relatives – the colonel's wife or his mother – gave this icon to the monastery, where he suddenly died when he came there on Christmas to receive communion. The icon of the Mother of God was initially placed in the old wooden church, where the officer's grave was located, and then was placed in the new Church of the Assumption of the Blessed Virgin, built and consecrated in 1816..
Read More >>