#Exhibit of the Month
September 2020
Bronze satyr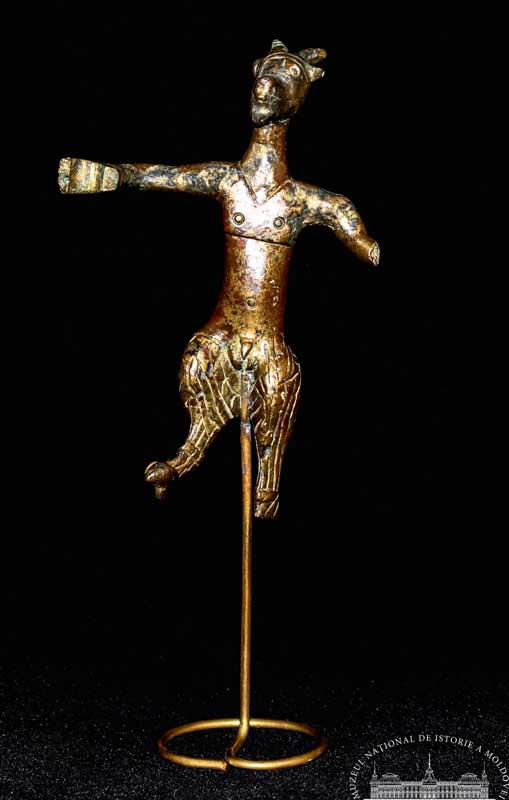 Among the Greek mythological figures, there is a satyr (Ancient Greek: Σάτυρος), also called Silenus, a male spirit of nature and forest, known to be the companion of the gods Pan and Dionysus. Satyrs were imagined as dancing in the fields, drinking wine with Dionysus and chasing maenads and nymphs. According to the descriptions in myths, they had human-like upper part of the body and the horse-like or goat-like legs, and also a long and bushy tail.




Gradually, animalistic features in the image of a satyr recede, their lower limbs become human (legs, not hooves). The satyr Marsyas (Μάρσιας) plays a special role in Greek legends. Sometimes the god Pan is depicted in the guise of a satyr.

The historian Hesiod tells us about their origins, mentioning that satyrs are wine lovers, and legends also claim that it was the satyrs who saved Ariadne (Aριαδνη), the daughter of King Minos from Crete, who was abandoned by her lover Theseus (Θησεύς) on the island of Naxos (Νάξος).

It is believed that satyrs have tremendous strength and endurance, and also love music, and one of their main attributes is the flute. Also among the attributes of satyrs there are the thyrsus, vessels for wine, and wineskins.

The figurine of a satyr from the NMHM collection is unique. It is made of bronze and has a height of 17 cm. The figurine is made in a stylized manner, the character is presented in a standing position, as if he is holding something in his right hand, and his left hand is damaged. The left leg is also not completely preserved. Some researchers consider it to be the handle of a vessel (possibly of a cup). Certainly, the object had a symbolic character.

We assume that this artifact belongs to the period of Classical Greece and dates back to the 4th century BC.