| | | | |
| --- | --- | --- | --- |
| | National Museum of History of Moldova | | |


Virtual Tour
ISSN 1857-0240
E-ISSN 2537-6330

Irina Cereș

The role of the commercial bourgeoisie in the expansion of trade relations between the Russian Empire and the Principality of Moldova during the Russian-Turkish war of 1806-1812

Tyragetia, serie nouă, vol. VI [XXI], nr. 2, Istorie. Muzeologie
The important role in the development and expansion of trade relations between the Principality of Moldova and the Russian Empire belonged to foreign merchants. These traders were the connecting link between the economies of the Russian Empire and the Principality of Moldova. They held key positions in international and domestic trade that was confirmed by D. Cantemir, who wrote that "foreign traders – Turkish, Jewish, Armenian, Greek ones ... seized the entire trade of Moldova, and buy at very low prices flocks of sheep and cattle and sell them in Constantinople and other cities at double or triple price ..." (Cantemir 1986, 151). But the main cause of the dominance of foreign merchants in the trade was the privileges and protection of the tsarist government. All this contributed to the consolidation of the Greek, Armenian, Jewish, Russian, Ukrainian, Bulgarian, and other foreign merchants in the Romanian principalities.




#Exhibit of the Month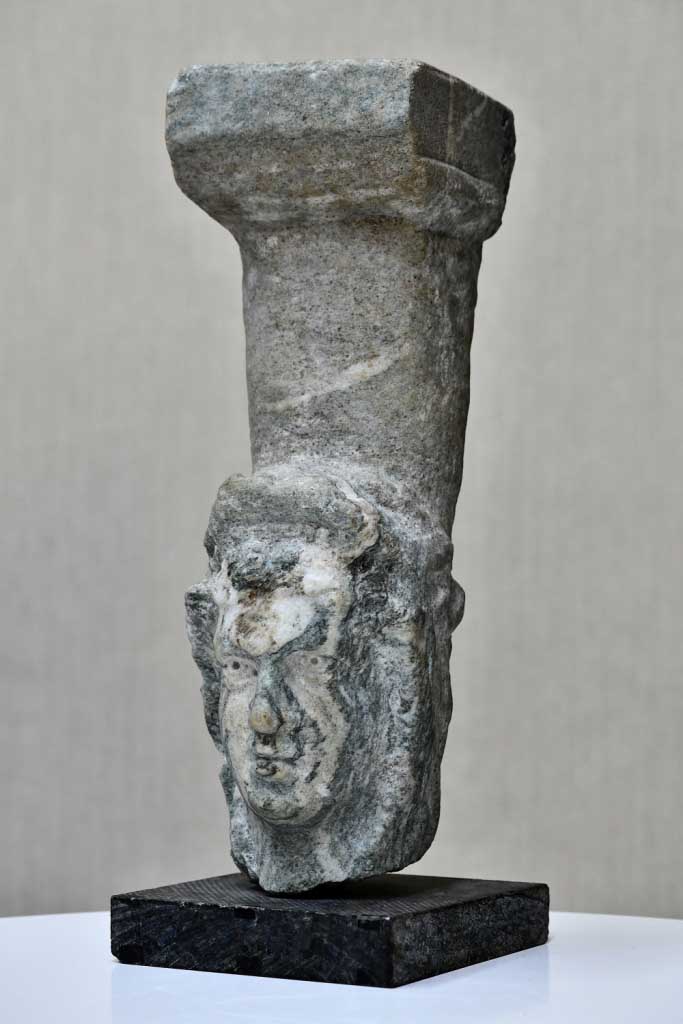 The item is the lower part of a leg of a festive table made of white and gray marble. In the upper part, it has a protrusion, similar to a Doric capital, on the horizontal platform of which a square recess is engraved, designed to fix the second part of the leg (upper). The lower part of the leg is made in an anthropomorphic style, and, in our opinion, there are two variants of identifying the depicted character...
Read More >>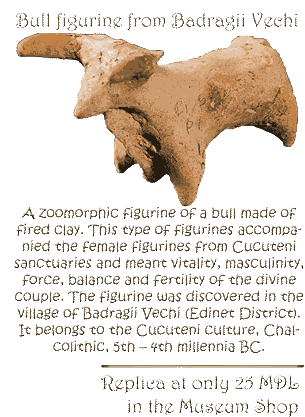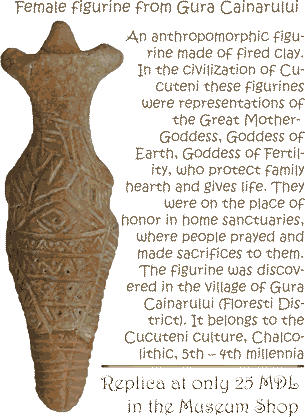 __________________________________________
©2006-2022
National Museum of History of Moldova
31 August 1989 St., 121 A, MD 2012, Chisinau, Republic of Moldova
Phones:

Secretariat:
+373 (22) 24-43-25
Department of Public Relations and Museum Education:
+373 (22) 24-04-26
Fax:
+373 (22) 24-43-69
E-mail:
office@nationalmuseum.md
Technical Support:
info@nationalmuseum.md

Web site administration and maintenance:
Andrei EMILCIUC