Virtual Tour
Ion Tentiuc

Contributions to the History and Archaeology of the Prut-Dniester Area: The Sites of Durlești and Molești

Series Bibilioteca "Tyragetia" XXI, Chișinău, 2012, 288 p.
The monograph Contributions to the History and Archaeology of the Prut-Dniester Area: The Sites of Durlești and Molești includes the results of systematic archaeological investigations of important sites located in the central part of the Prut-Dniester region. The research carried out at Durlești and Molești has provided a rich and valuable archaeological material. Along with the remains of the Neolithic, which led to the identification of a new type of dwelling previously unknown in the East-Carpathian area, there were investigated several Getae dwelling and burial complexes of the 4th - 3rd centuries BC.

In addition, the research managed to substantially replenish the documentary sources for the study of the Early Middle Ages (5th - 7th, 8th - 10th, and 11th - 13th AD); specifically identify the material and spiritual culture of the population belonging to the Romance population of the central part of the Prut-Dniester area; elucidate the problems concerned the Răducăneni culture - the delimitation of its chronological framework based on stratigraphic successions of cultural horizons and discovered remains; highlight the impact of external factors on the Răducăneni culture as a result of sedentarization of several groups of nomads. All this indicates the continuity of the local Romance population in the second half of the first millennium and the first centuries of the second millennium AD.

Scientific publication of the results of archaeological investigations conducted in the sites of ​​ Durlești-Valea Babei and Molești-Râpa Adâncă is one of the major achievements of the contemporary research. This paper enriches considerably the scientific information on the development of local communities from prehistory to the early medieval period.

The work is part of major research of the ancient and medieval history of the Prut-Dniester, East-Carpathian, and South-East European area, offering the researchers - history teachers, students, and all who are interested in our history - an important, scientifically valuable and very timely material for the study.




#Exhibit of the Month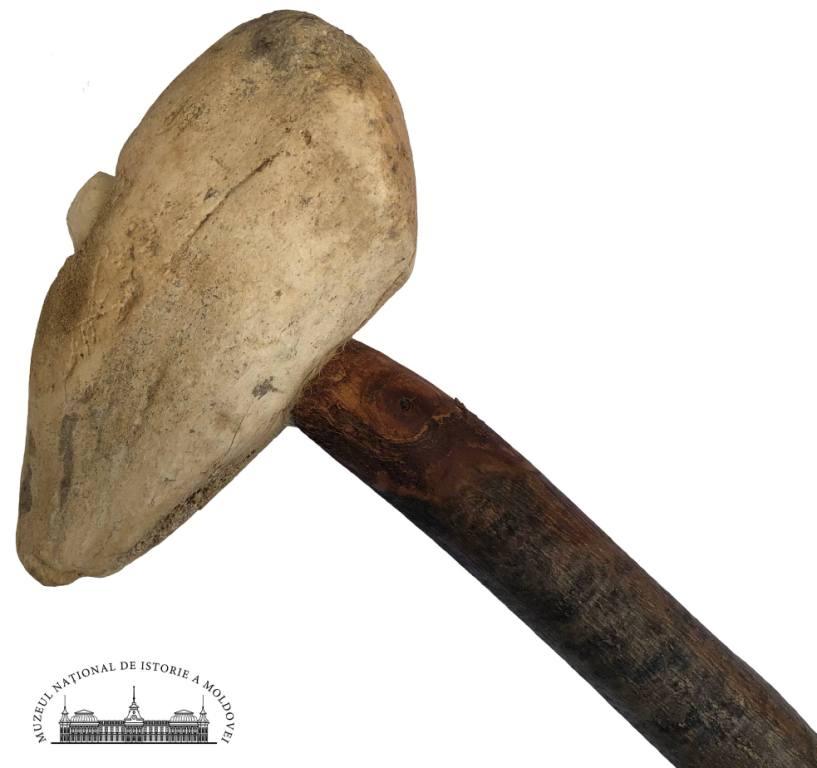 Deer antlers, as well as bones, teeth and shells of mollusks, belong to the category of hard materials of animal origin, which for a long time served as raw materials for prehistoric and protohistoric communities to make tools, weapons, containers, handles, as well as objects of prestige (sceptres) or adornments (necklaces, pendants, clothing accessories), certainly bearing a symbolic load...
Read More >>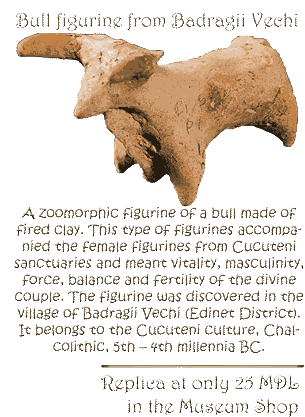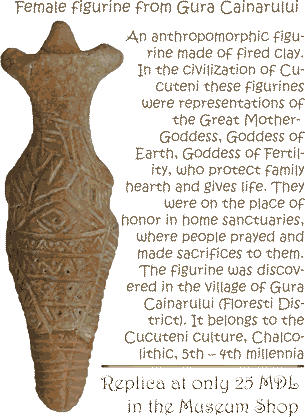 ©2006-2022
National Museum of History of Moldova
31 August 1989 St., 121 A, MD 2012, Chisinau, Republic of Moldova
Phones:

Secretariat:
+373 (22) 24-43-25
Department of Public Relations and Museum Education:
+373 (22) 24-04-26
Fax:
+373 (22) 24-43-69
E-mail:
office@nationalmuseum.md
Technical Support:
info@nationalmuseum.md

Web site administration and maintenance:
Andrei EMILCIUC