Virtual Tour
Simion CARP, Ghenadie CHIRIŢA, Terentie CARP, Ecaterina GÎRBU

Military traditions (past, present, future)

Series Bibilioteca "Tyragetia" XXII, Chișinău, 2013, 375 p
The authors of the volume Military Traditions (past, present, future) set as main aim to collect, to select, to arrange, to analyze, to highlight and to synthesize, as much as possible, all documentary resources and to include in the scientific circuit the military traditions, the military deeds, the military art, the actions of bravery, courage and spirit of sacrifice shown by our predecessors on the battlefields for the soldierly glory and honor.

The work, as conceived by the authors, covers the main aspects of military tradition issues. Its primary objective is to introduce into the scientific, educational, didactic and cultural circuit the old military traditions, and to synthesize and rebuild, on their base, a contemporary fight style absolutely necessary to the military-patriotic orientation of young generation and for the creation of a new national school of close fight.

The military history of predecessors was rebuilt on a rich documentary material identified in various categories of resources (written, ancient and medieval resources, bas-reliefs, wall painting etc.) collected with big competence and which highlight real possibilities for the use of soldierly glory for patriotic education of students and future defenders of the fatherland.

The publication presents studies in fields of history, culture, traditions, military art, pedagogy with well argued conclusions and synthesis, with highlighted concepts framing into the national ideas - a very important thing for our fellow citizens from the republic and from abroad. In the book are depicted certain events, wars, military conflicts which do not feature in history textbooks, by presentation of new archival data, war letters, list of Bessarabians participants at wars from the end of 19th - beginning of 20th centuries and of notorious personalities that contributed to the evolution of history and national and universal culture. Also, are described and analyzed military traditions and war tactics that were included in the history of universal military art. The portrait of our fellow citizen with his positive traits is presented into a special plastic paradigm.





#Exhibit of the Month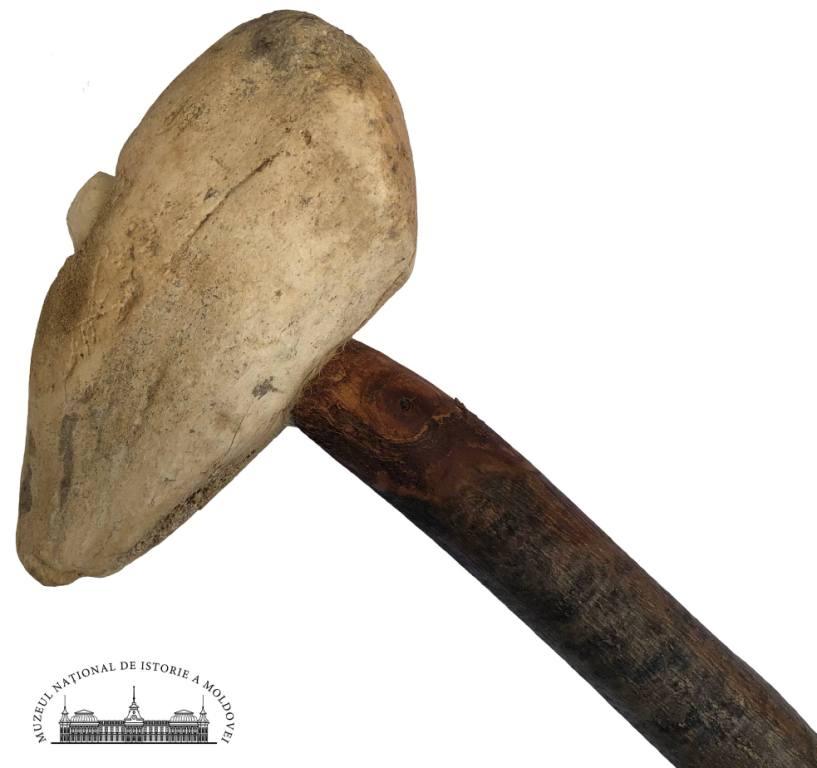 Deer antlers, as well as bones, teeth and shells of mollusks, belong to the category of hard materials of animal origin, which for a long time served as raw materials for prehistoric and protohistoric communities to make tools, weapons, containers, handles, as well as objects of prestige (sceptres) or adornments (necklaces, pendants, clothing accessories), certainly bearing a symbolic load...
Read More >>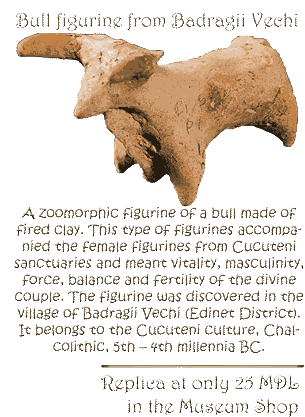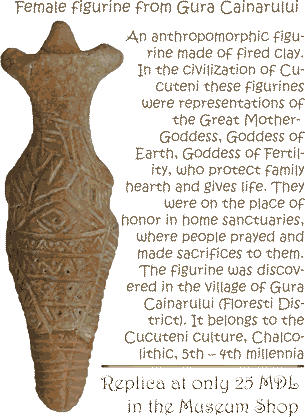 ©2006-2022
National Museum of History of Moldova
31 August 1989 St., 121 A, MD 2012, Chisinau, Republic of Moldova
Phones:

Secretariat:
+373 (22) 24-43-25
Department of Public Relations and Museum Education:
+373 (22) 24-04-26
Fax:
+373 (22) 24-43-69
E-mail:
office@nationalmuseum.md
Technical Support:
info@nationalmuseum.md

Web site administration and maintenance:
Andrei EMILCIUC