Virtual Tour
Elena Ploșnița

Museographic Concepts of Historical Profile: Retrospect and Prospect

Series "Biblioteca "Tyragetia" XVII, Chisinau, 2008, 248 p.
The monograph "Museographic Concepts of Historical Profile: Retrospect and Prospect" is a work on an actual and unstudied subject, the synthesis study of museographic concepts on history which dominated in the history of Moldova from the 19th century to the present.

The structure of the work is determined by the specificity of the subject under research. It consists of Preface; arguments; three chapters ("Archaeology and History in Bessarabian Museographic Concepts", "Creation and Development of Museography of Historical Profile in Moldavian SSR", "Role of Cultural Policy and Civil Society in Adoption of New Museographic Concepts in Late 20th – Early 21st Centuries"), which are divided into 10 sections; Conclusion; Bibliography; Index of Museographic Concepts; Index of Museums; Index of Proper Names; abstracts in Romanian, English, and Russian; and List of Abbreviations.

The concepts under consideration were identified and systematized on the basis of materials found in the National Archives of the Republic of Moldova, the Archives of the Historical Monuments Department from Bucharest (Romania), the State Archives of the Russian Federation, in the collections and archives of the National Museum of Archaeology and History of Moldova, and the archives of the National Museum of Ethnography and Natural History (Chisinau). The materials, for the most part, have not previously been investigated.

The studies revealed that each historical period of development of the Moldavian society since the late 19th century gave rise to (and was marked by) certain museographic concepts and, at the same time, these concepts have been a reflection of social and intellectual concerns, the interest in history of the past, the attitude of a collective mentality, an of course, cultural policy in general and museum policy in particular, promoted by government bodies.




#Exhibit of the Month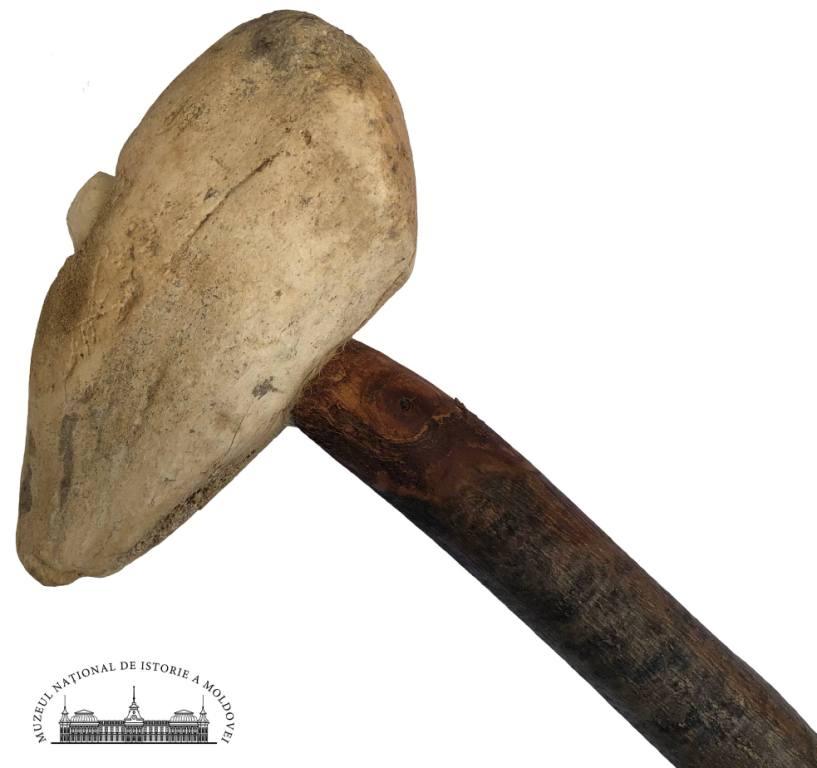 Deer antlers, as well as bones, teeth and shells of mollusks, belong to the category of hard materials of animal origin, which for a long time served as raw materials for prehistoric and protohistoric communities to make tools, weapons, containers, handles, as well as objects of prestige (sceptres) or adornments (necklaces, pendants, clothing accessories), certainly bearing a symbolic load...
Read More >>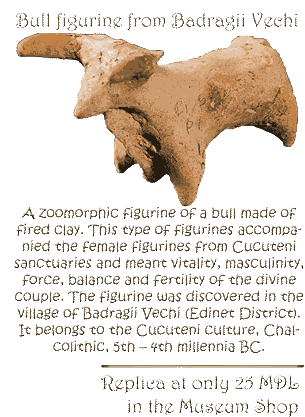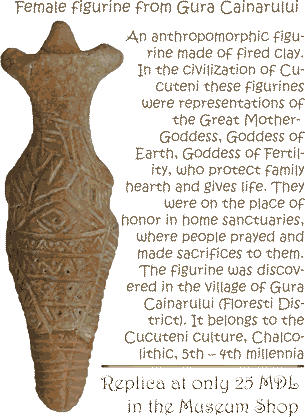 ©2006-2022
National Museum of History of Moldova
31 August 1989 St., 121 A, MD 2012, Chisinau, Republic of Moldova
Phones:

Secretariat:
+373 (22) 24-43-25
Department of Public Relations and Museum Education:
+373 (22) 24-04-26
Fax:
+373 (22) 24-43-69
E-mail:
office@nationalmuseum.md
Technical Support:
info@nationalmuseum.md

Web site administration and maintenance:
Andrei EMILCIUC