| | | | |
| --- | --- | --- | --- |
| | National Museum of History of Moldova | | |


Click here for a Virtual Tour of the Museum
Maria Danilov

Synodal Censorship and Religious Book in Bessarabia, 1812-1918 (Between the Tradition and Tsarist Policy)

Series "Biblioteca "Tyragetia" XIII, Chisinau, 2007, 264 p.
The work aims to elucidate some significant historical, political, confessional, and cultural aspects, which affected the religious books in Bessarabia. The work is conceived and written in academic manner; the factual material, for the most part, was found in the archives from Chisinau and Odessa and elucidates an unstudied page from the history of Bessarabia under the tsarist regime in 1812 – 1918.

The work contain: six chapters divided into seventeen sections; Conclusion; Bibliography; List of Abbreviations; Annex of Unedited Documents; indices: alphabetic, chronological (places and titles), and of proper names; summaries in the English and Russian languages. The Introduction was written by the academician Andrei Esanu.

For the whole period of the 19th century the Eparchial Printing House of Bessarabia was the only legal ecclesiastic and cultural institution that published books in Romanian. But in 1814 – 1918 the publishing of religious books in Bessarabia existed in the atmosphere of permanent struggle between the tradition and tsarist policy: religious life in this Romanian province was strained by the struggle for defense of the spiritual identity. In spite of the synodal censorship's restrictions, the publishing of religious books in the Eparchial Printing House of Bessarabia was the continuation of old traditions – in the language and rite – of the country's church.




#Exhibit of the Month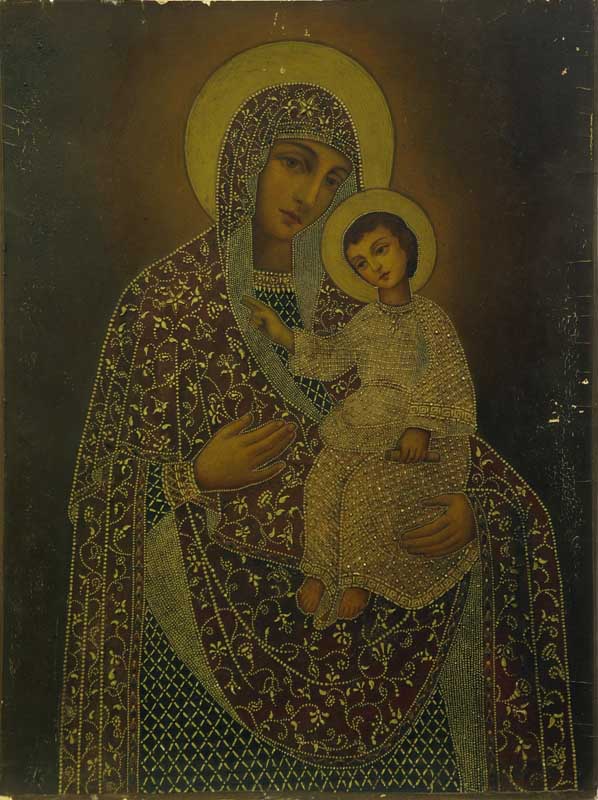 It is said that the icons, by the divine grace they have, choose their own places from where they can manifest their powers of blessing and consolation. It so happened that one icon of the Mother of God has remained on our lands from the end of the 18th century, when the battles of the Russo-Turkish war of 1787-1791 took place here. The circumstances of the appearance of this icon in Bessarabia are confirmed by several historical references, from which it follows that the Russian officer N.A. Albaduev, a participant in the military campaign, brought this icon here with him, and after his death his relatives – the colonel's wife or his mother – gave this icon to the monastery, where he suddenly died when he came there on Christmas to receive communion. The icon of the Mother of God was initially placed in the old wooden church, where the officer's grave was located, and then was placed in the new Church of the Assumption of the Blessed Virgin, built and consecrated in 1816..
Read More >>