Virtual Tour
Eugen Sava, Elke Kaiser

Поселение с «зольниками» у села Одая-Мичурин, Республика Молдова: (археологические и естественнонаучные исследования) / Die Siedlung mit "Aschehügeln" beim Dorf Odaia-Miciurin, Republik Moldova. Archäologische und naturwissenschaftliche Untersuchungen

Series "Bibilioteca "Tyragetia" XIX, Chișinău, 2011, 532 p.
The Settlement with "Ash Pits" near the Village of Odaia-Miciurin, the Republic of Moldova


This study presents the results of an interdisciplinary scientific research conducted at the Late Bronze Age site near the village of Odaia-Miciurin in the Drochia District of the Republic of Moldova.

The book was published in two languages (Russian and German) and contains 532 pages with the text, 105 figures, 55 color photographs, 19 diagrams, and 29 tables.

Table of Contents:

Preface

I. Introduction

II. History of research

II.1. The main stages and results of research of the settlement

II.2. The settlements of the Eneolithic and the Bronze Age in the micro-region of the Bălți Steppe according to aerial photographs and surveys (Vyacheslav Bikbaev)

III. Excavations

III.1. Hillock №1

III.2. Hillock №17

III.3. Hillock №16

III.4. Hillock №21

IV. Materials of the Noua Culture

IV.1. Pottery

IV.2. Bronze artifacts

IV.3. Bone and horn artifacts (Peggy Morgenstern)

IV.4. Stone and flint artifacts

IV.5. Artifacts of fired clay

V. Materials from other periods

V.1. Findings of the Eneolithic (Vyacheslav Bikbaev)

V.2. Finds from the Late Antiquity and the Late Middle Ages (Valeriu Bubulici)

VI. Natural scientific investigations

VI.1. Paleozoological investigations (Michael Hochmuth)

VI.2. Anthropological data (Bärbel Heußner)

VI.3. Paleobotanical investigations

VI.4. Soil investigations (Michael Facklam)

VI.5. The absolute dating of 14C Data

VI.6. Analysis of soil samples and ceramics (Malgorzata Daszkiewicz, Gerwulf Schneider)

VII. Conclusions

VII.1. Results of the interdisciplinary investigations

VII.2 Model of the emergence of "ash pits"

VII.3 The internal structure of the settlement

VII.4. The Odaia-Miciurin settlement in the settlement system of the Noua-Sabatinovka type

Abstract

Bibliography

List of Abbreviations

Annex 1 to Chapter IV.3. Bone artifacts (Peggy Morgenstern)

Annex 2 to Chapter VI.5. Documentation of the 14C analyses performed in the Leibniz-Labor of the Christian-Albrechts University of Kiel (Pieter Grootes)

Annex 3 to Chapter VII. On the origin of "ash pits" on the Late Bronze Age settlements by the results of soil-chemical and mineralogical analyses (Vitalii Demkin)





#Exhibit of the Month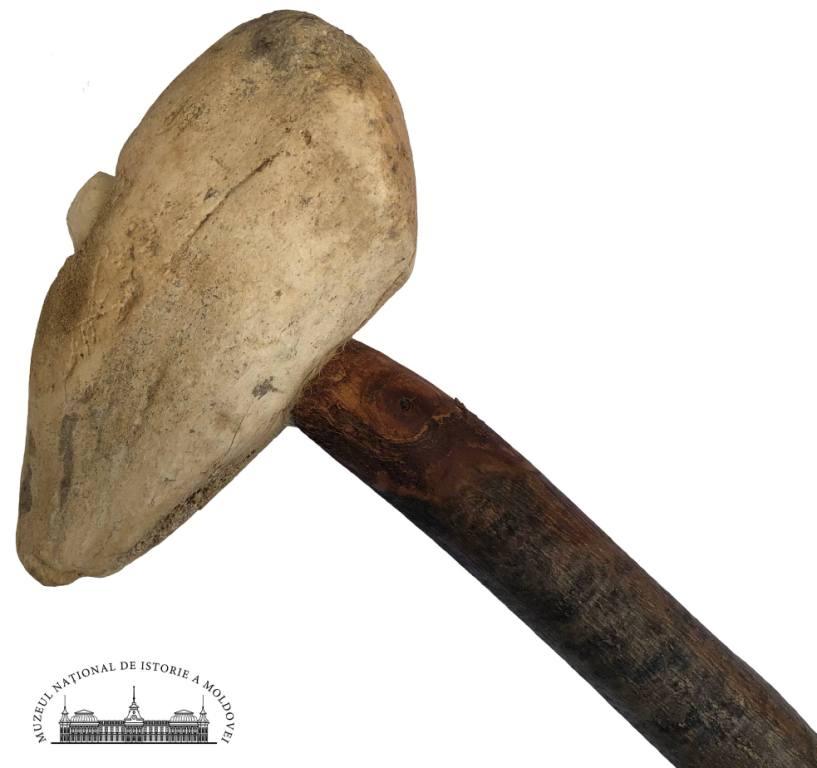 Deer antlers, as well as bones, teeth and shells of mollusks, belong to the category of hard materials of animal origin, which for a long time served as raw materials for prehistoric and protohistoric communities to make tools, weapons, containers, handles, as well as objects of prestige (sceptres) or adornments (necklaces, pendants, clothing accessories), certainly bearing a symbolic load...
Read More >>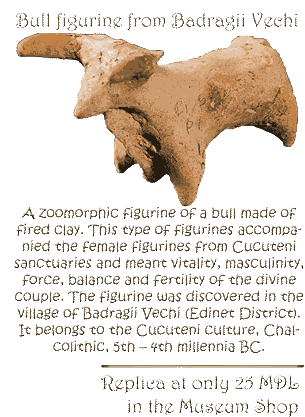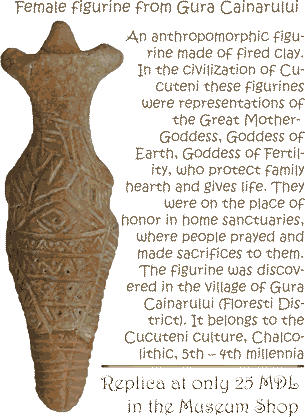 ©2006-2022
National Museum of History of Moldova
31 August 1989 St., 121 A, MD 2012, Chisinau, Republic of Moldova
Phones:

Secretariat:
+373 (22) 24-43-25
Department of Public Relations and Museum Education:
+373 (22) 24-04-26
Fax:
+373 (22) 24-43-69
E-mail:
office@nationalmuseum.md
Technical Support:
info@nationalmuseum.md

Web site administration and maintenance:
Andrei EMILCIUC