| | | | |
| --- | --- | --- | --- |
| | National Museum of History of Moldova | | |


Click here for a Virtual Tour of the Museum


Research Projects

"Identification, documentation, research, and promotion of the museum collections" (2011-2012)
Currently the museum realizes a project on identification, documentation, research, and promotion of the museum collections (2011-2012).

The museum's property as a part of national heritage is an important factor for preservation of the identity and cultural and national values, sustainable development, social harmony, and intercultural dialogue in the country and abroad. The museum's property is indispensable for a balanced and complete life; it must be documented, researched, preserved and made accessible to the public and scientists. Research and presentation of the values are a means to guarantee everyone the right of access to resources of cultural values for the better understanding of the national and world history and culture, both at present and in the future. Knowledge and the scientific and public use of museum collections should be recognized a natural consequence of the role and place of museum institutions in contemporary society.

The project is focused on two main objectives:

- Scientific documentation of the archaeological collections, which involves the identification of their origin, identification of the conditions under which they were found, establishing their cultural and historical (museum) significance. This documentation is essential and fundamental for the scientific research, conservation, and knowledge of archeological artifacts;

- Research of the collections of documents, which will result in the new forms of publication of the research results: scientific catalogs, directories, encyclopedic editions) and also contribute to the democratization of the museum and broadening of the public access to museum property values.

The project will contribute to the development of quality standards for scientific records of museum values, to scientific and cultural dialogue on the national and international level based on the reporting of the research results, and to awakening in the society the consciousness of cultural and historic heritage values.




#Exhibit of the Month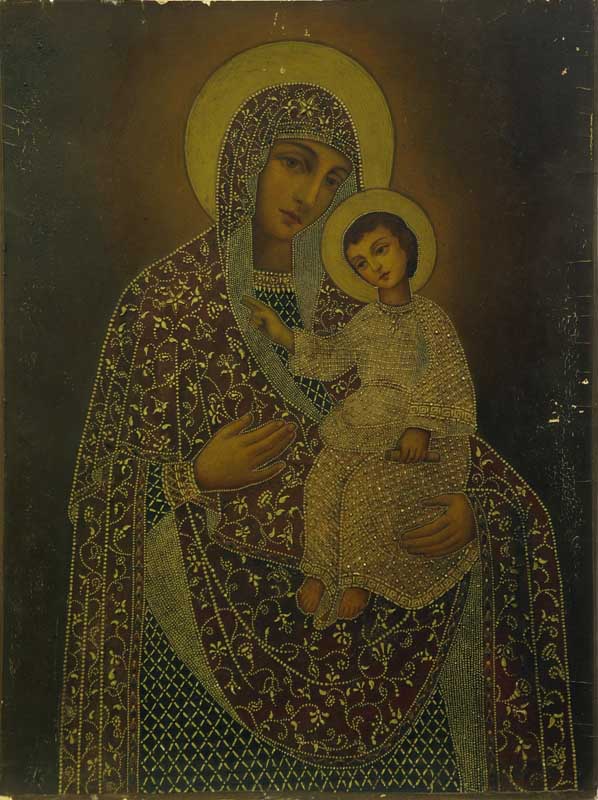 It is said that the icons, by the divine grace they have, choose their own places from where they can manifest their powers of blessing and consolation. It so happened that one icon of the Mother of God has remained on our lands from the end of the 18th century, when the battles of the Russo-Turkish war of 1787-1791 took place here. The circumstances of the appearance of this icon in Bessarabia are confirmed by several historical references, from which it follows that the Russian officer N.A. Albaduev, a participant in the military campaign, brought this icon here with him, and after his death his relatives – the colonel's wife or his mother – gave this icon to the monastery, where he suddenly died when he came there on Christmas to receive communion. The icon of the Mother of God was initially placed in the old wooden church, where the officer's grave was located, and then was placed in the new Church of the Assumption of the Blessed Virgin, built and consecrated in 1816..
Read More >>