| | | | |
| --- | --- | --- | --- |
| | National Museum of History of Moldova | | |


Virtual Tour
ISSN 1857-0240
E-ISSN 2537-6330

Liliana Condraticova

Artistic processing of metal in the Dniester-Prut interfluve. Typology of articles made by local jewelers

Tyragetia, serie nouă, vol. VI [XXI], nr. 2, Istorie. Muzeologie
Preceding studies on the origin and evolution of jewelry in Moldova have considerably expanded the area of our research, opening up new possibilities for the investigation. The aim of this study is to show the place and role of artistic metalworking techniques in Bessarabia of the 19th century, characterization and determination of the types of objects created using these techniques, and giving some examples, which illustrate them.

It should be noted that the discovery of physical and chemical properties of metals led to the emergence and development of methods of artistic processing of metals, which have evolved over the centuries. Some of them were eventually rarely used and were replaced by complicated professional technologies. Among the most claimed and, therefore, popular methods of metal processing one can name such techniques as casting, engraving, filigree, forg- ing, artistic enameling, etc.

List of illustrations:
Fig. 1. A. Marco. Bracelet "Memories". Silver, carnelian. Russian Arts Fund.
Fig. 2. Men's ring. Gold, cubic zirconia. Chișinău Jewelry Factory "Giuvaier".
Fig. 3. Gh. Cojușnean. Signet ring. Silver, smoky quartz. Private collection.
Fig. 4. A. Marco. Necklace. Silver, brass, semi-precious stones.
Fig. 5. Gh.Cojușnean. Bell tower of the Cathedral of Chisinau. Private collection.
Fig. 6. Gh. Cojușnean. Decorative wrought-iron grille. Sketch. Private collection.
Fig. 7. Gh. Cojușnean. Jewelry . Collection of the National Museum of Archaeology and History of Moldova).
Fig. 8. Lantern in the courtyard of the Bocancea Monastery.




#Exhibit of the Month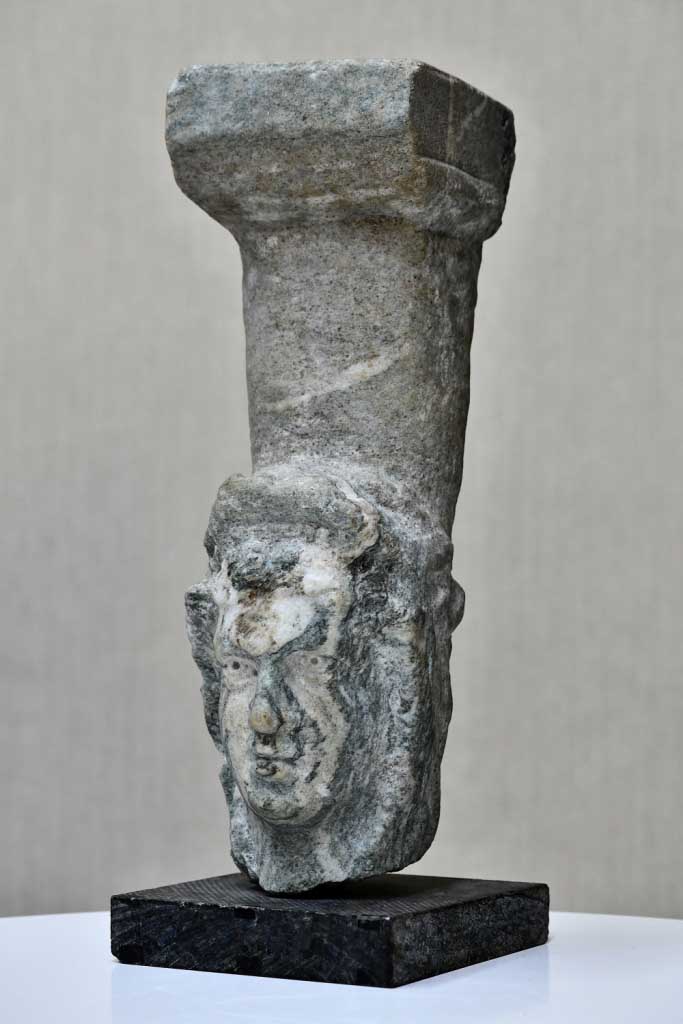 The item is the lower part of a leg of a festive table made of white and gray marble. In the upper part, it has a protrusion, similar to a Doric capital, on the horizontal platform of which a square recess is engraved, designed to fix the second part of the leg (upper). The lower part of the leg is made in an anthropomorphic style, and, in our opinion, there are two variants of identifying the depicted character...
Read More >>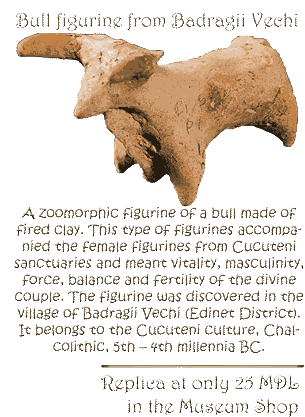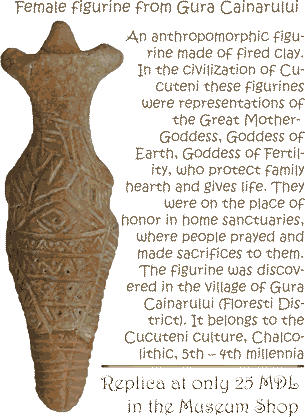 __________________________________________
©2006-2022
National Museum of History of Moldova
31 August 1989 St., 121 A, MD 2012, Chisinau, Republic of Moldova
Phones:

Secretariat:
+373 (22) 24-43-25
Department of Public Relations and Museum Education:
+373 (22) 24-04-26
Fax:
+373 (22) 24-43-69
E-mail:
office@nationalmuseum.md
Technical Support:
info@nationalmuseum.md

Web site administration and maintenance:
Andrei EMILCIUC