| | | | |
| --- | --- | --- | --- |
| | National Museum of History of Moldova | | |


Virtual Tour
ISSN 1857-0240
E-ISSN 2537-6330

Andrei Emilciuc

Commercial navigation on the Dniester River (1812-1853)

Tyragetia, serie nouă, vol. II [XVII], nr. 2, Istorie. Muzeologie
The article reveals one of the aspects of our researches regarding the external commerce of Bessarabia between 1812 and 1853. As a result of our endeavors of identification of transportation means of bessarabian commodities to Odessa, the most important seaport of the period, we found it necessary to accentuate our attention on commercial navigation on the Dniester River.

Analyzing archival documents and monographic literature we came to the conclusion that this problem shall be studied many-sided. To make the final conclusion, though, we must consider the aspects in totality. As a result we divided our paper in four parts: Means and conditions of Dniester navigation, Commercial transports on the course of Dniester, Commercial transports on the Dniester estuary, The role of Bessarabia in the commercial navigation of Dniester. Based on our researches, we consider that navigable potential of the Dniester River was utilized in the named period only partially. Most probably this was due to unconcern and mercenary of the Russian government, which ignored any initiatives, because their implementation didn't promised quick dividends. Thus a vicious circle was formed. On the one hand the navigation on the Dniester River didn't develop because of unsatisfactory hydrographical conditions, on the other hand the government refused to invest money for their amelioration as the Dniester navigation was too poor compared to other rivers of the Russian Empire.




#Exhibit of the Month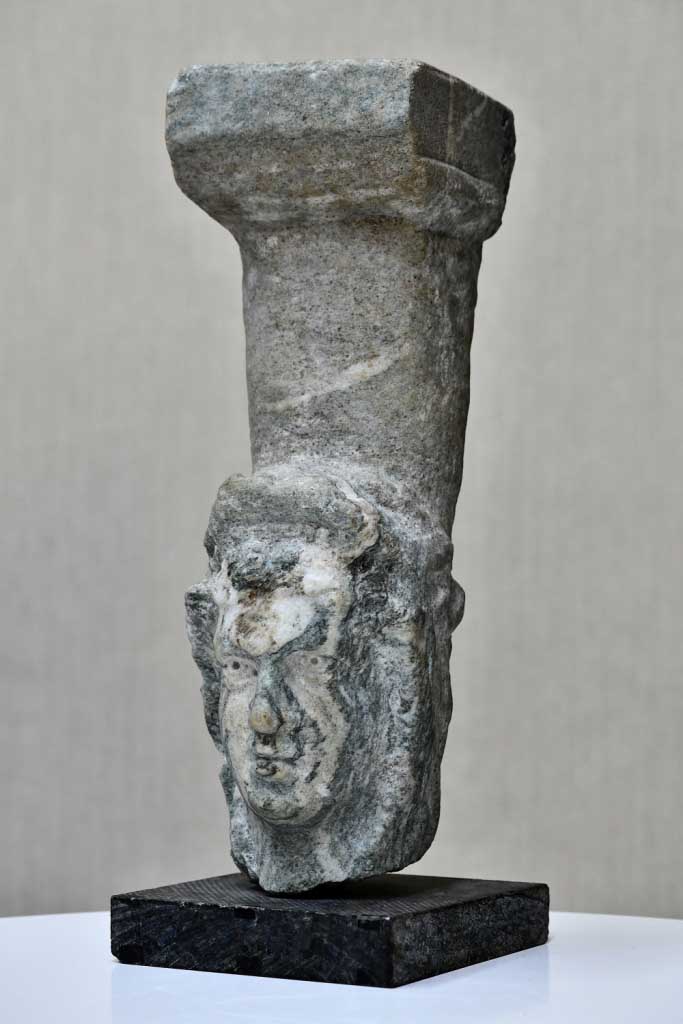 The item is the lower part of a leg of a festive table made of white and gray marble. In the upper part, it has a protrusion, similar to a Doric capital, on the horizontal platform of which a square recess is engraved, designed to fix the second part of the leg (upper). The lower part of the leg is made in an anthropomorphic style, and, in our opinion, there are two variants of identifying the depicted character...
Read More >>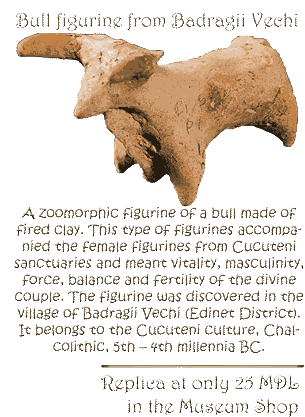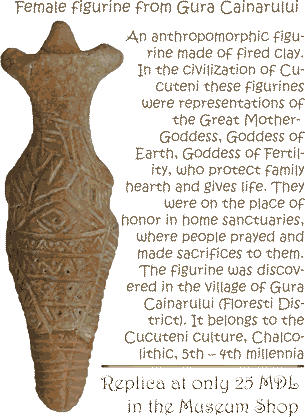 __________________________________________
©2006-2022
National Museum of History of Moldova
31 August 1989 St., 121 A, MD 2012, Chisinau, Republic of Moldova
Phones:

Secretariat:
+373 (22) 24-43-25
Department of Public Relations and Museum Education:
+373 (22) 24-04-26
Fax:
+373 (22) 24-43-69
E-mail:
office@nationalmuseum.md
Technical Support:
info@nationalmuseum.md

Web site administration and maintenance:
Andrei EMILCIUC