| | | | |
| --- | --- | --- | --- |
| | National Museum of History of Moldova | | |


Virtual Tour
ISSN 1857-0240
E-ISSN 2537-6330

Лилия Дергачева

Deponierung Alexanders der Guten in Belgorod-Dnestrovsk

Tyragetia, serie nouă, vol. I [XVI], nr. 2, Istorie. Muzeologie Chișinău, 2007
In der Artikel ist ein genug bekannte, doch kaum überprufte Schatzfund von Alexander der Gute (1400-1432) vorgestellt. Die späteste entdeckte Münze lasst uns diesen Schatz mit der ersten unabhängigen Regierungszeit von Stefan dem II zu datieren. Diese Datierung ist später als schon gewusst. Es ist fast sicher, dass das keine spezielle Deponierung war, trotz einer Geldkatze mit den Münzen, die in der Nähe vor den Haupttoren der Festung verloren wurde. Auch eine Kataloge der moldauischen numismatischen Funden des 15. Jahrhunderts aus Grabungen und Sammelungen der Periode 1970-1983 wurde veröffentlicht, die in dem Archäologischen Museum in Odessa sich befindet.




#Exhibit of the Month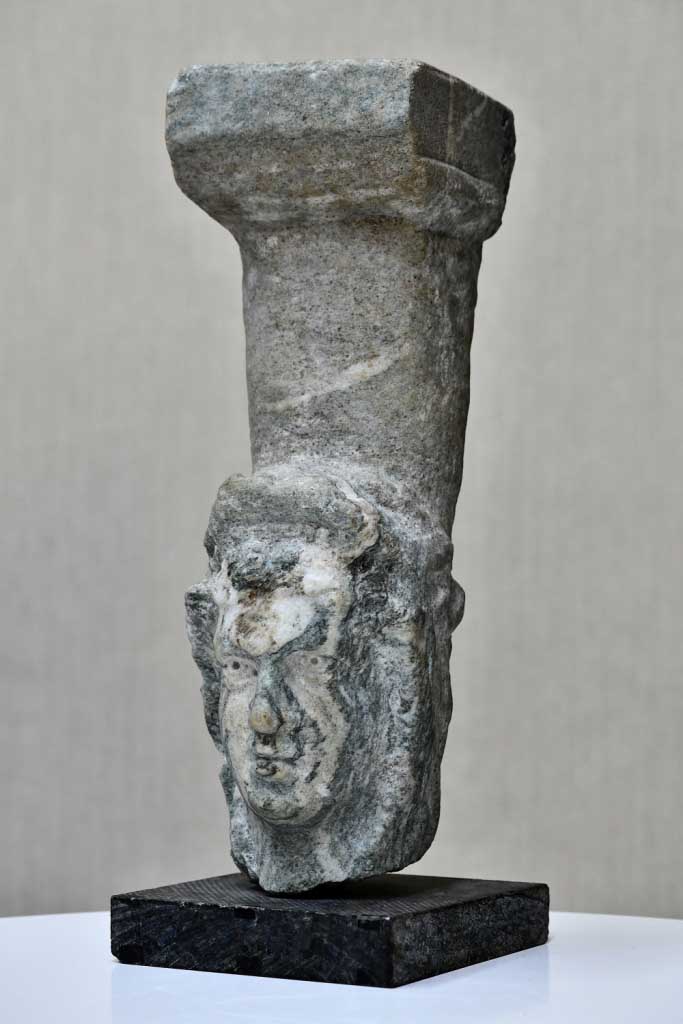 The item is the lower part of a leg of a festive table made of white and gray marble. In the upper part, it has a protrusion, similar to a Doric capital, on the horizontal platform of which a square recess is engraved, designed to fix the second part of the leg (upper). The lower part of the leg is made in an anthropomorphic style, and, in our opinion, there are two variants of identifying the depicted character...
Read More >>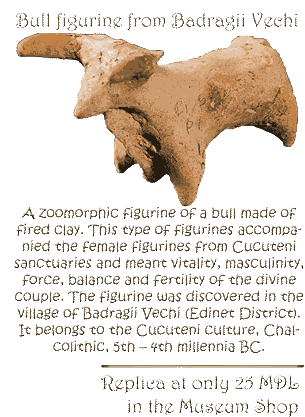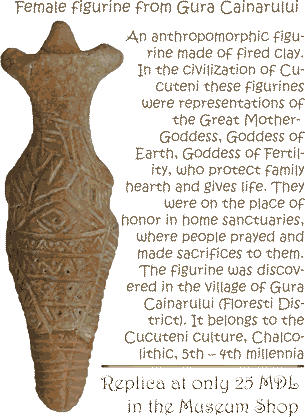 __________________________________________
©2006-2022
National Museum of History of Moldova
31 August 1989 St., 121 A, MD 2012, Chisinau, Republic of Moldova
Phones:

Secretariat:
+373 (22) 24-43-25
Department of Public Relations and Museum Education:
+373 (22) 24-04-26
Fax:
+373 (22) 24-43-69
E-mail:
office@nationalmuseum.md
Technical Support:
info@nationalmuseum.md

Web site administration and maintenance:
Andrei EMILCIUC