| | | | |
| --- | --- | --- | --- |
| | National Museum of History of Moldova | | |


Virtual Tour
ISSN 1857-0240
E-ISSN 2537-6330

Svetlana Suveică

"Filled with Sense of Duty"?! On the Loyalty of the Bessarabian Public Servants in 1940

Tyragetia, serie nouă, vol. X [XXV], nr. 2, Istorie. Muzeologie
Keywords:
Bessarabia, borderland, World War Two, loyalty, public servant.
Abstract: The article deals with the under-researched topic of loyalty manifested by local public servants of Bessarabia, the South-East European borderland region that during the World War Two changed its status as Romanian then Soviet territory several times. In focus is the year of 1940, when the Romanian army and administration was retreating from the region and the Soviets were entering it. The findings show that, whereas the Romanian as well as the Soviet regimes considered the lack of loyalty at the local level as their Achilles heel, they failed to overcome it. When confronted with the dilemma of "switching loyalty" toward one or another regime, the servants acted in order to ensure personal and family safety and preserve their property. Despite the risk of being charged with "betrayal", the majority of public servants stayed in Bessarabia and served both regimes.





#Exhibit of the Month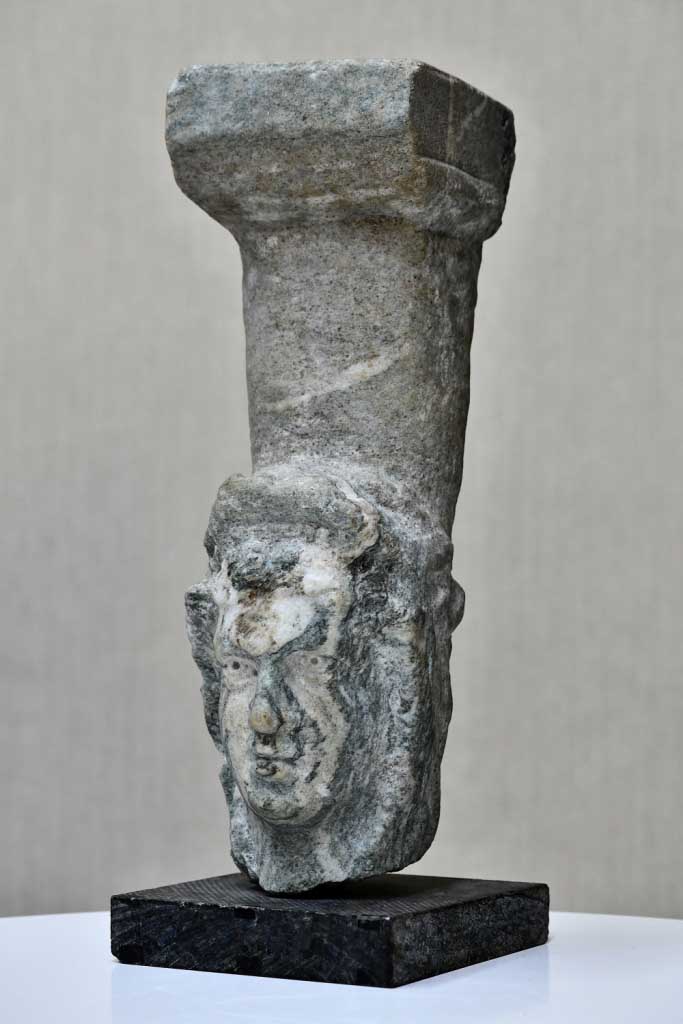 The item is the lower part of a leg of a festive table made of white and gray marble. In the upper part, it has a protrusion, similar to a Doric capital, on the horizontal platform of which a square recess is engraved, designed to fix the second part of the leg (upper). The lower part of the leg is made in an anthropomorphic style, and, in our opinion, there are two variants of identifying the depicted character...
Read More >>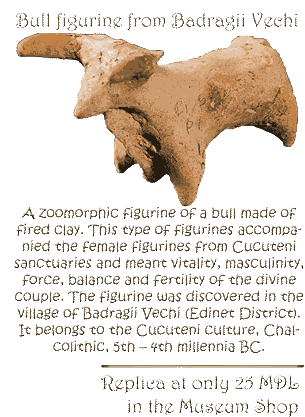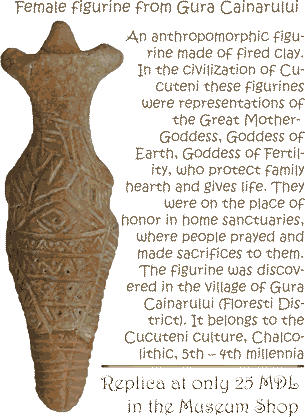 __________________________________________
©2006-2022
National Museum of History of Moldova
31 August 1989 St., 121 A, MD 2012, Chisinau, Republic of Moldova
Phones:

Secretariat:
+373 (22) 24-43-25
Department of Public Relations and Museum Education:
+373 (22) 24-04-26
Fax:
+373 (22) 24-43-69
E-mail:
office@nationalmuseum.md
Technical Support:
info@nationalmuseum.md

Web site administration and maintenance:
Andrei EMILCIUC