| | | | |
| --- | --- | --- | --- |
| | National Museum of History of Moldova | | |


Virtual Tour
ISSN 1857-0240
E-ISSN 2537-6330

Maxim Melinti

Influence of the Holy Mount Athos on the spiritual and cultural life of Moldova

Tyragetia, serie nouă, vol. I [XVI], nr. 2, Istorie. Muzeologie Chișinău, 2007
The Holy Mount Athos was and remains an important spiritual centre of the Orthodox world, a place where "islands of sedateness and calmness, prayer, feast and ascetism flourish", nicknamed as a "Mecca of Christians". In the Middle Ages the Mount Athos contributed much to the spiritual and cultural life of Moldova. In particular this influence is detectable in ecclesiastical architecture, iconography, frescos, etc. After short visits to the Mount Athos Moldavian monks came back to Moldova where they founded or reorganized monastic life according to the rules of the Mount Athos. The Mount Athos style had a strong influence on the educational activity of Moldavian monasteries and on the monks who lived there. Thus, following the tradition of the Holy Mount, libraries were founded in monastic communities, and their scriptoria produced copies of ancient manuscripts and Christian books. This allowed collecting and preserving valuable historical and cultural documents, monuments of literature and art. It is very important that the Moldavian monks have brought home from the Holy Mount the doctrine of Hesychasm. Following the example of their Mount Athos counterparts they established communities in forests and mountains, which became centres of devotion, ascetism, and Hesychasm.




#Exhibit of the Month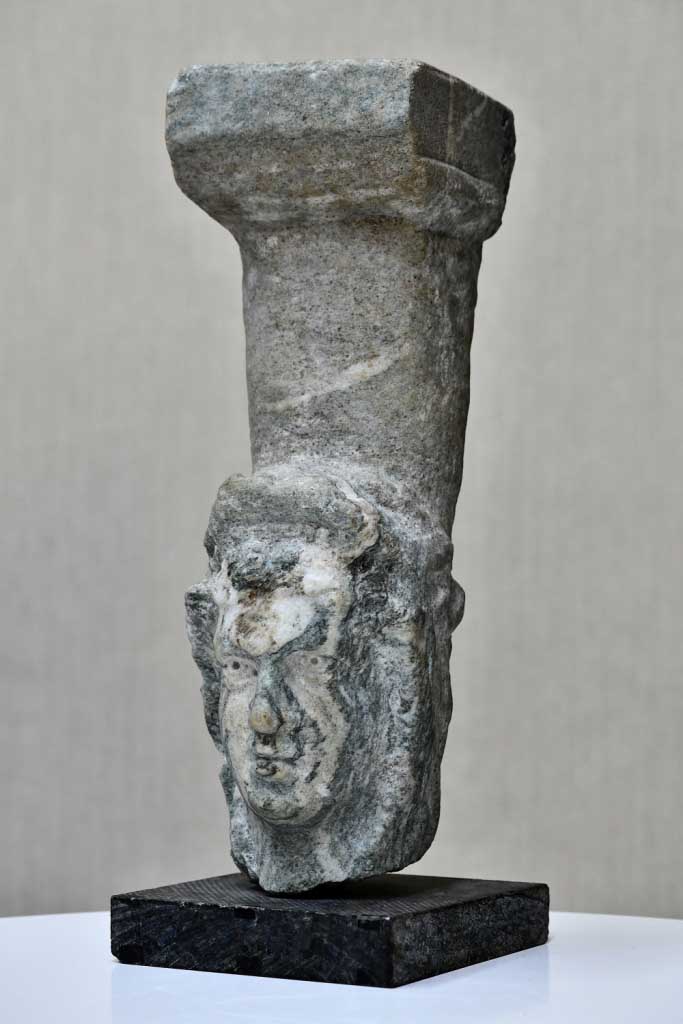 The item is the lower part of a leg of a festive table made of white and gray marble. In the upper part, it has a protrusion, similar to a Doric capital, on the horizontal platform of which a square recess is engraved, designed to fix the second part of the leg (upper). The lower part of the leg is made in an anthropomorphic style, and, in our opinion, there are two variants of identifying the depicted character...
Read More >>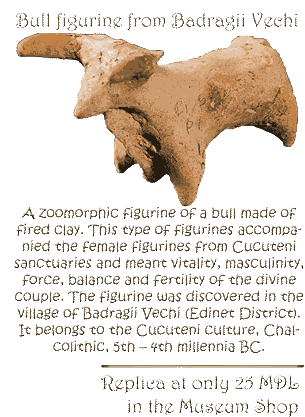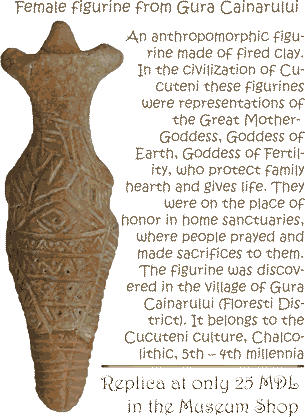 __________________________________________
©2006-2022
National Museum of History of Moldova
31 August 1989 St., 121 A, MD 2012, Chisinau, Republic of Moldova
Phones:

Secretariat:
+373 (22) 24-43-25
Department of Public Relations and Museum Education:
+373 (22) 24-04-26
Fax:
+373 (22) 24-43-69
E-mail:
office@nationalmuseum.md
Technical Support:
info@nationalmuseum.md

Web site administration and maintenance:
Andrei EMILCIUC