| | | | |
| --- | --- | --- | --- |
| | National Museum of History of Moldova | | |


Virtual Tour
ISSN 1857-0240
E-ISSN 2537-6330

Nicolae Fuștei

Metropolitan Gavriil Bănulescu-Bodoni's attitude to some negative phenomena in society and the church during the period of Exarchate of Moldavia, Wallachia, and Bessarabia (1808-1812)

Tyragetia, serie nouă, vol. VI [XXI], nr. 2, Istorie. Muzeologie
During the Russian-Turkish War (1806-1812), by the decree of Emperor Alexander I on March 27, 1808, the Exarchate of Moldavia, Wallachia, and Bessarabia was formed. The former Metropolitan of Kiev and Halych Gavriil Banulescu-Bodoni was appointed the head of the new church administrative-territorial unit. Exarch Gavriil Banulescu-Bodoni paid particular attention to the establishing of balanced relations between the church and civil authorities, taking into account some negative phenomena in society and the church. In order to establish such relationship, as well as to improve the situation of the clergy in the principalities, Metropolitan Gavriil undertook a series of measures, including:

– trying to exclude interference of civil authorities in the affairs of the church;
– the fight against abuses by the Russian military;
– reducing the number of priests.

The present study is dedicated to the analysis of these aspects of the Metropolitan Gavriil Bănulescu-Bodoni's activity at the Exarchate in 1806-1812.




#Exhibit of the Month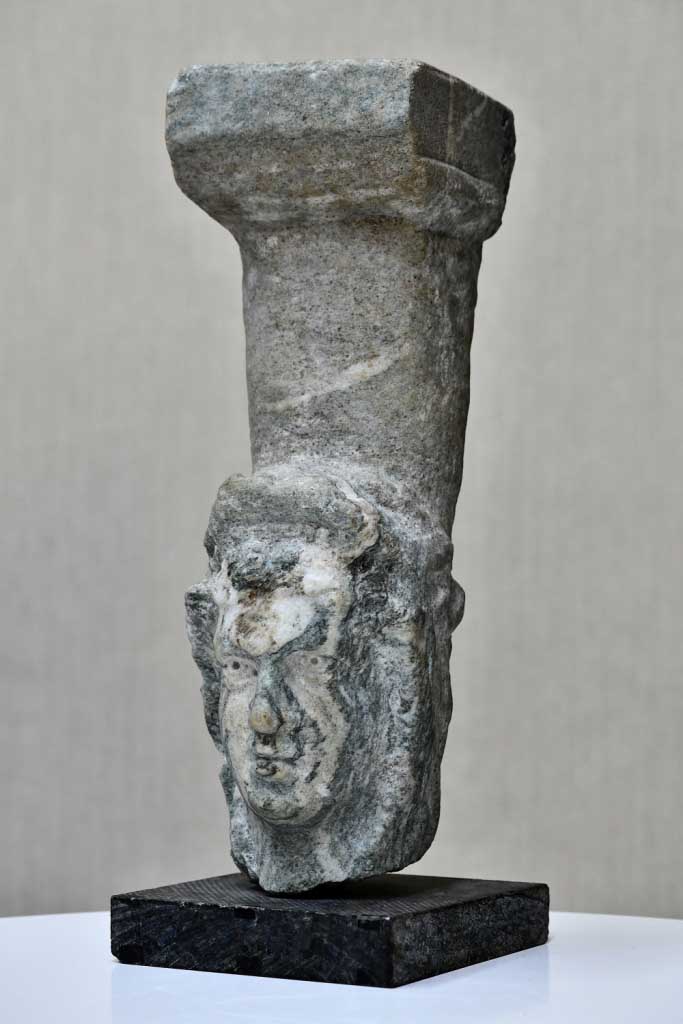 The item is the lower part of a leg of a festive table made of white and gray marble. In the upper part, it has a protrusion, similar to a Doric capital, on the horizontal platform of which a square recess is engraved, designed to fix the second part of the leg (upper). The lower part of the leg is made in an anthropomorphic style, and, in our opinion, there are two variants of identifying the depicted character...
Read More >>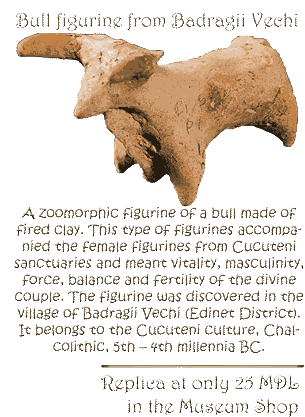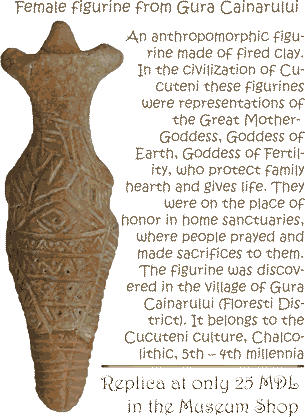 __________________________________________
©2006-2022
National Museum of History of Moldova
31 August 1989 St., 121 A, MD 2012, Chisinau, Republic of Moldova
Phones:

Secretariat:
+373 (22) 24-43-25
Department of Public Relations and Museum Education:
+373 (22) 24-04-26
Fax:
+373 (22) 24-43-69
E-mail:
office@nationalmuseum.md
Technical Support:
info@nationalmuseum.md

Web site administration and maintenance:
Andrei EMILCIUC