Virtual Tour
Вера Стоянова

Moldavian musical culture in the late 19th - early 20th centuries: Bessarabians – graduates of the St. Petersburg Conservatory

Tyragetia, serie nouă, vol. IX [XXIV], nr. 2, Istorie. Muzeologie Chișinău, 2015
Abstract

The paper represents the first musicological experience of research on the succession of the performing and peda- gogical traditions of the St. Petersburg Conservatory by natives of Bessarabia. It is based on materials from the St. Petersburg State Conservatory archive and collections of the National Museum of History of Moldova.

In the late 19th - early 20th centuries talented Moldavians got the opportunity to get professional music education in the first Russian Conservatory founded by Anton Rubinstein. After graduating from the Conservatory, many of the Bessarabians returned home, becoming the successors of St. Petersburg's cultural traditions and the founders of the national performing school. Among them there are L. Lypkovskaya, Ju. Guz, A. Stadnitskaya, M. Pester, G. Yatsentkovsky, Z. Boldur, K. Fainstein, and M. Daylis, whose names are included in the golden fund of Moldavian culture.





#Exhibit of the Month
This year we commemorate 350 years since the birth and 300 years since the death of Dimitrie Cantemir (October 26, 1673 - August 21, 1723), the most famous Romanian humanist thinker and also the author of the first original Romanian philosophical works.Dimitrie Cantemir represents one of the highest peaks of thought of his time, in all areas that his genius touched - in historiography, geography, philosophy, he opened up new perspectives for development...
Read More >>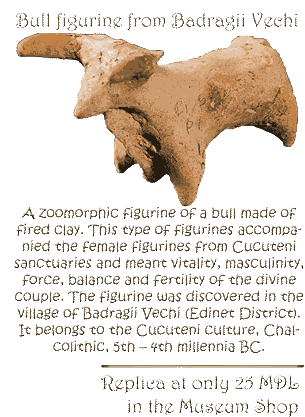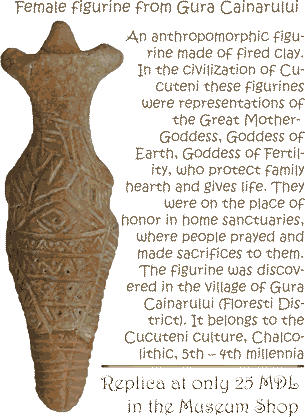 ©2006-2023
National Museum of History of Moldova
31 August 1989 St., 121 A, MD 2012, Chisinau, Republic of Moldova
Phones:

Secretariat:
+373 (22) 24-43-25
Department of Public Relations and Museum Education:
+373 (22) 24-04-26
Fax:
+373 (22) 24-43-69
E-mail:
office@nationalmuseum.md
Technical Support:
info@nationalmuseum.md

Web site administration and maintenance:
Andrei EMILCIUC