| | | | |
| --- | --- | --- | --- |
| | National Museum of History of Moldova | | |


Click here for a Virtual Tour of the Museum
ISSN 1857-0240
E-ISSN 2537-6330

Вера Стоянова

Moldavian musical culture in the late 19th - early 20th centuries: Bessarabians – graduates of the St. Petersburg Conservatory

Tyragetia, serie nouă, vol. IX [XXIV], nr. 2, Istorie. Muzeologie Chișinău, 2015
Abstract

The paper represents the first musicological experience of research on the succession of the performing and peda- gogical traditions of the St. Petersburg Conservatory by natives of Bessarabia. It is based on materials from the St. Petersburg State Conservatory archive and collections of the National Museum of History of Moldova.

In the late 19th - early 20th centuries talented Moldavians got the opportunity to get professional music education in the first Russian Conservatory founded by Anton Rubinstein. After graduating from the Conservatory, many of the Bessarabians returned home, becoming the successors of St. Petersburg's cultural traditions and the founders of the national performing school. Among them there are L. Lypkovskaya, Ju. Guz, A. Stadnitskaya, M. Pester, G. Yatsentkovsky, Z. Boldur, K. Fainstein, and M. Daylis, whose names are included in the golden fund of Moldavian culture.






#Exhibit of the Month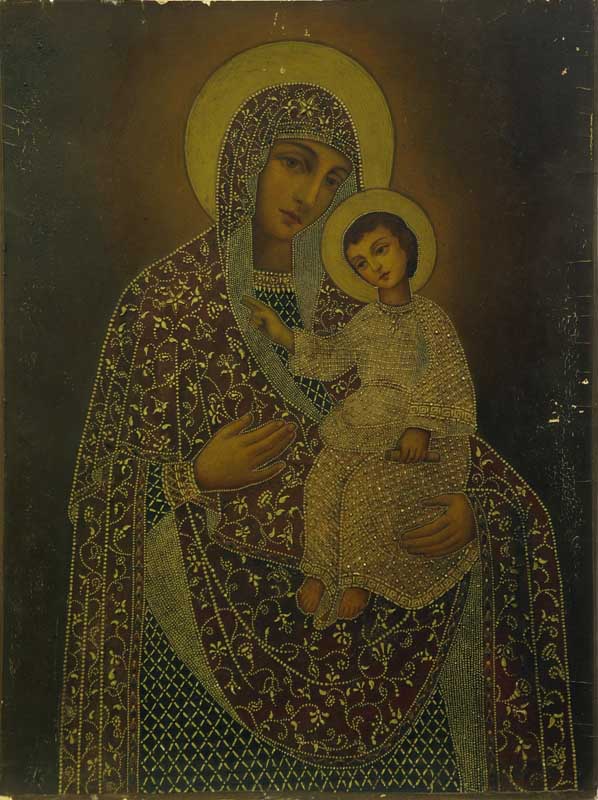 It is said that the icons, by the divine grace they have, choose their own places from where they can manifest their powers of blessing and consolation. It so happened that one icon of the Mother of God has remained on our lands from the end of the 18th century, when the battles of the Russo-Turkish war of 1787-1791 took place here. The circumstances of the appearance of this icon in Bessarabia are confirmed by several historical references, from which it follows that the Russian officer N.A. Albaduev, a participant in the military campaign, brought this icon here with him, and after his death his relatives – the colonel's wife or his mother – gave this icon to the monastery, where he suddenly died when he came there on Christmas to receive communion. The icon of the Mother of God was initially placed in the old wooden church, where the officer's grave was located, and then was placed in the new Church of the Assumption of the Blessed Virgin, built and consecrated in 1816..
Read More >>