| | | | |
| --- | --- | --- | --- |
| | National Museum of History of Moldova | | |


Virtual Tour
ISSN 1857-0240
E-ISSN 2537-6330

Elena Ploșnița

On the strategy of development of museums in the Republic of Moldova

Tyragetia, serie nouă, vol. VI [XXI], nr. 2, Istorie. Muzeologie
The article deals with problems of the development of museums in the Republic of Moldova. Based on an analysis of activity and resource potential of museums in the country, it outlines possible strategies and directions of development of the museum network. As a result of the analysis the author identified the main problems in the field: a poor infrastructure, lack of space for the implementation and development of the main types of museum work, the lack of acquisitions, obsolete exhibitions in many museums, insufficient funding in the security of museum collections, etc. To solve these problems it is proposed a range of measures to be included in the museums' development strategy: a conceptual reform of the museum network, the formation of an exhibition policy, computerization of the museum network, development of a concept of acquisitions for museum collections, museumification of individual sites, an approach to the museum as to a cultural component of the tourism, etc. Finally, the author gives the expected results of implementing the proposed strategy. This article is intended for professionals in the field of museum work.




#Exhibit of the Month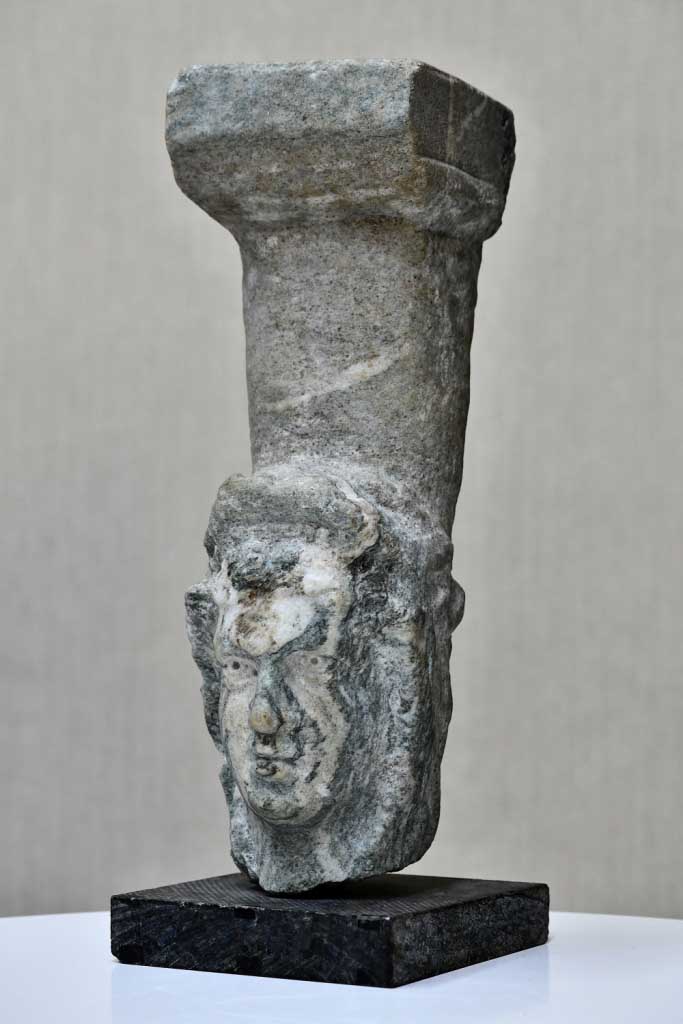 The item is the lower part of a leg of a festive table made of white and gray marble. In the upper part, it has a protrusion, similar to a Doric capital, on the horizontal platform of which a square recess is engraved, designed to fix the second part of the leg (upper). The lower part of the leg is made in an anthropomorphic style, and, in our opinion, there are two variants of identifying the depicted character...
Read More >>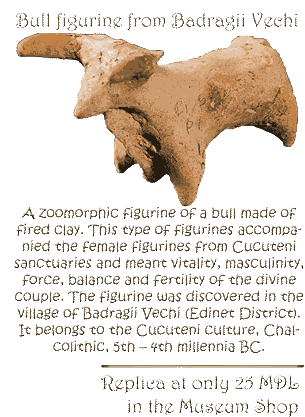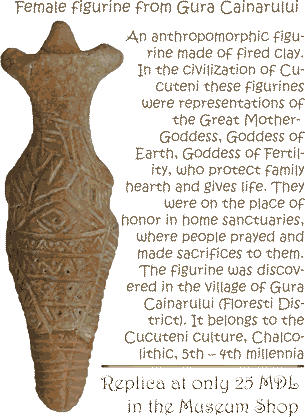 __________________________________________
©2006-2022
National Museum of History of Moldova
31 August 1989 St., 121 A, MD 2012, Chisinau, Republic of Moldova
Phones:

Secretariat:
+373 (22) 24-43-25
Department of Public Relations and Museum Education:
+373 (22) 24-04-26
Fax:
+373 (22) 24-43-69
E-mail:
office@nationalmuseum.md
Technical Support:
info@nationalmuseum.md

Web site administration and maintenance:
Andrei EMILCIUC