| | | | |
| --- | --- | --- | --- |
| | National Museum of History of Moldova | | |


Click here for a Virtual Tour of the Museum
ISSN 1857-0240
E-ISSN 2537-6330

Lidia Pădureac

The activity of Romanian diplomacy in the context of the Soviet-British relationship (1924-1926)

Tyragetia, serie nouă, vol. I [XVI], nr. 2, Istorie. Muzeologie Chișinău, 2007
The year 1924 began with great changes in international politics. Many Western states established diplomatic relations with the Soviet Union. This attitude toward the Kremlin was shaped basically by Britain. In this new international atmosphere the situation of Romania was far from clear: the former allies allowed the Soviets to come out of the political isolation before these took the obligation of recognition of the existent borders. Moscow took advantage of its economic negotiations with England in order to reach its political aims. The Soviet-British relationship in 1924-1926 (from the beginning till the end of the diplomatic negotiations) influenced the activity of the Romanian diplomacy, which was against modifications of international treaties signed after the World War I. The Kremlin overestimated the importance of the Romanian factor for the United Kingdom in the context of Soviet-British negotiations.




#Exhibit of the Month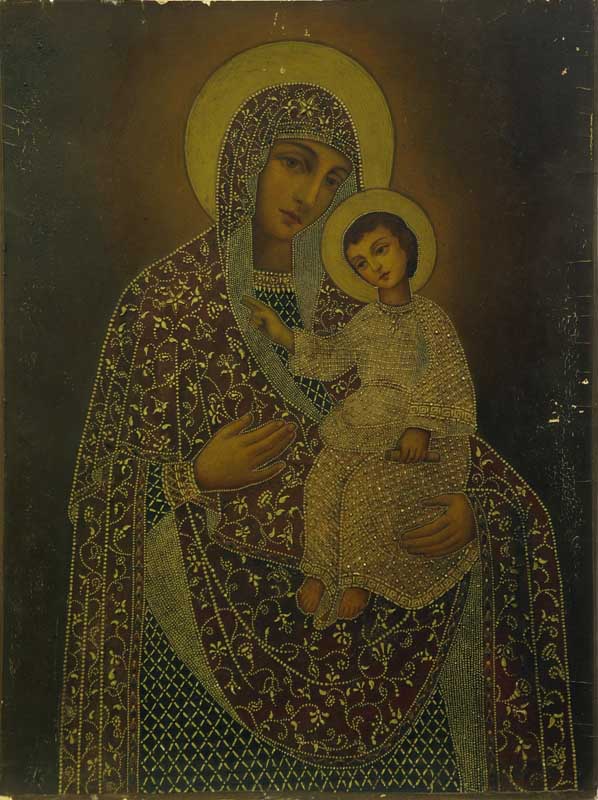 It is said that the icons, by the divine grace they have, choose their own places from where they can manifest their powers of blessing and consolation. It so happened that one icon of the Mother of God has remained on our lands from the end of the 18th century, when the battles of the Russo-Turkish war of 1787-1791 took place here. The circumstances of the appearance of this icon in Bessarabia are confirmed by several historical references, from which it follows that the Russian officer N.A. Albaduev, a participant in the military campaign, brought this icon here with him, and after his death his relatives – the colonel's wife or his mother – gave this icon to the monastery, where he suddenly died when he came there on Christmas to receive communion. The icon of the Mother of God was initially placed in the old wooden church, where the officer's grave was located, and then was placed in the new Church of the Assumption of the Blessed Virgin, built and consecrated in 1816..
Read More >>