Virtual Tour
Silvia Scutaru

The activity of the Bessarabian school of church choristers (1889-1918)

Tyragetia, serie nouă, vol. IX [XXIV], nr. 2, Istorie. Muzeologie Chișinău, 2015
Abstract

The school of church choristers of the Eparchy of Chisinau and Khotin played an important role in the spiritual life of the Guberniya of Bessarabia. Although the activity of this school was carried out as part of imperial policy of spiritual domination, promoted by Tsarist autocracy and ecclesiastical authorities, its disciples helped to maintain devotion to the faith and traditions of the Bessarabian Church.

This article addresses some aspects of the history of this institution, which was opened in 1889. It highlights its role in the life of the eparchy through the prism of imperial authorities' attitude towards local church music.


Silvia Scutaru
Bessarabian clergy during the First World War

Tyragetia, serie nouă, vol. VII [XXII], nr. 2, Istorie. Muzeologie
Silvia Scutaru
Clergy's requests during theeparchial congresses of 1917

Tyragetia, serie nouă, vol. III [XVIII], nr. 2, Istorie. Muzeologie



#Exhibit of the Month
This year we commemorate 350 years since the birth and 300 years since the death of Dimitrie Cantemir (October 26, 1673 - August 21, 1723), the most famous Romanian humanist thinker and also the author of the first original Romanian philosophical works.Dimitrie Cantemir represents one of the highest peaks of thought of his time, in all areas that his genius touched - in historiography, geography, philosophy, he opened up new perspectives for development...
Read More >>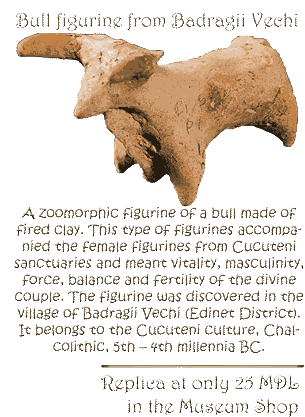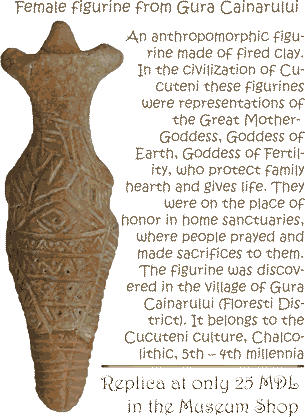 ©2006-2023
National Museum of History of Moldova
31 August 1989 St., 121 A, MD 2012, Chisinau, Republic of Moldova
Phones:

Secretariat:
+373 (22) 24-43-25
Department of Public Relations and Museum Education:
+373 (22) 24-04-26
Fax:
+373 (22) 24-43-69
E-mail:
office@nationalmuseum.md
Technical Support:
info@nationalmuseum.md

Web site administration and maintenance:
Andrei EMILCIUC