| | | | |
| --- | --- | --- | --- |
| | National Museum of History of Moldova | | |


Click here for a Virtual Tour of the Museum
ISSN 1857-0240
E-ISSN 2537-6330

Ana Boldureanu

The chronicle of monetary discoveries (VI)

Tyragetia, serie nouă, vol. VI [XXI], nr. 1, Arheologie. Istorie Antică
The number of coin finds for 2011 is small, but among them there are several specimens, which are pretty rare for the Prut-Dniester area. It should be noted a bronze medallion of the time of Commodus found in the Grigoriopol District, a coin of KOINON MAKЄΔONΩN type of the period of Gordian III - Philip the Arab, discovered in the village of Pohoarna, Şoldănești District, as well as a hoard of Roman bronze coins of the 3rd-4th centuries found in the village of Gotești, Cantemir district, after the floods of 2011.

Two hoards found in the south belong to the Middle Ages. The first one, found in 2009 in Bugeac, Comrat, Gagauzia, consists of 4736 pieces. Most of them are the Ottoman coins dating from the first period of reign of Murad II (1421-1444) - Murad III (1574-1595), but there is also a coin issued during the third Shirvanshahs dynasty and 7 Russian kopecks of the 16th century. The second hoard was found near the village of Yuzhnoe, Cahul District, in 1980s. From its content there are 25 specimens representing the Ottoman akçes and their imitations minted in the period of Murad III - Mehmed III.




#Exhibit of the Month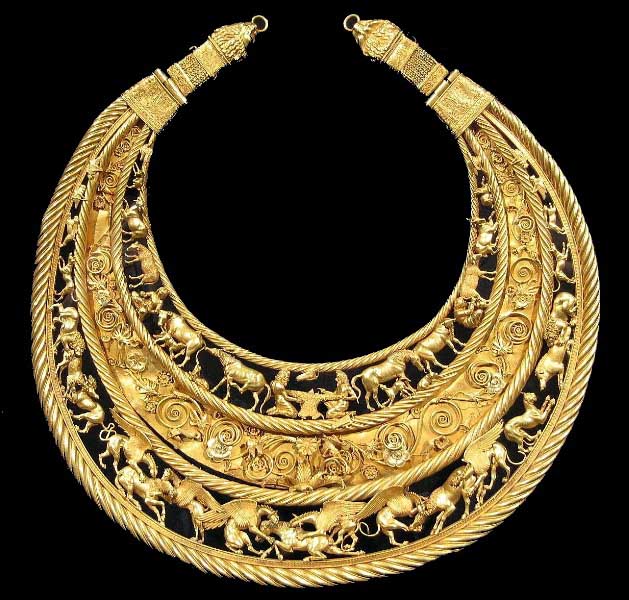 The pectoral from Tolstaya Mogila is considered the main archaeological treasure of Ukraine (it is depicted, for example, on the logo of the Institute of Archeology of the National Academy of Sciences of Ukraine). This unique artifact of 958 gold, weighing 1140 g, was discovered as a result of excavations of the Scythian burial mound of Tolstaya Mogila (Tovsta Mohyla) on June 21, 1971 near the modern city of Pokrov (then Ordzhonikidze) in the Dnepropetrovsk region. Following the excavations carried out by Boris Mozolevsky and Yevgeny Chernenko, it turned out that a mound with a height of 8.6 m and a diameter of 70 m was filled over the representatives of the Scythian elite around 350s-340s BC. The Tolstaya Mogila mound was the family tomb of the Scythian aristocracy, in which а male burial of а "king" and then, after a short period, of a "queen" with a child was performed. Then, some time after the funeral, the burial of the "king" was robbed, but the robbers, fortunately, did not notice jewelry (a sword in a scabbard, a whip) lying in the dromos at the entrance to the tomb, including the pectoral...
Read More >>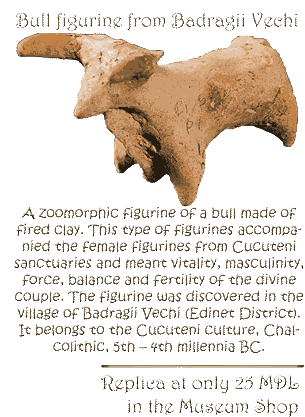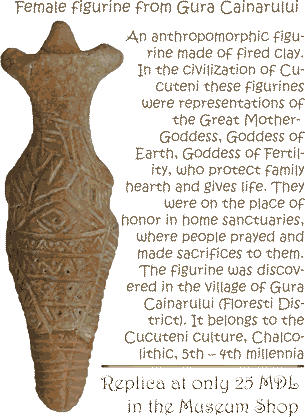 __________________________________________
©2006-2021
National Museum of History of Moldova
31 August 1989 St., 121 A, MD 2012, Chisinau, Republic of Moldova
Phones:

Secretariat:
+373 (22) 24-43-25
Department of Public Relations and Museum Education:
+373 (22) 24-04-26
Fax:
+373 (22) 24-43-69
E-mail:
office@nationalmuseum.md
Technical Support:
info@nationalmuseum.md

Web site administration and maintenance:
Andrei EMILCIUC