| | | | |
| --- | --- | --- | --- |
| | National Museum of History of Moldova | | |


Virtual Tour
ISSN 1857-0240
E-ISSN 2537-6330

Maria Costea

The Consequences of the Munich pact for Romano-Bulgarian relations

Tyragetia, serie nouă, vol. I [XVI], nr. 2, Istorie. Muzeologie Chișinău, 2007
The relations between Romania and Bulgaria in 1938-1940 were complicated by Bulgarian revisionism, especially by Bulgarian territorial claims against Romania. Bulgarian territorial claims became more aggressive after Germany and Hungary annexed territories of Czechoslovakia. Bulgarian diplomacy sought a "peacefully restitution of Southern Dobroudja to Bulgaria". How? Not by war, but by diplomatic pressure of Greater Powers on Romania. Indeed, all the Greater Powers, Germany, Italy, USSR, USA, Great Britain, and also Hungary, Turkey and Yugoslavia supported Bulgarian claims for Southern Dobroudja, a fact underlined by Bulgarian Historiography. Why? Hitler and Mussolini were interested in maintaining their alliance with Bulgaria. France and Great Britain, Turkey and Yugoslavia wanted to attract Bulgaria towards them and towards Balkan Entante, by paying the price: Southern Dobroudja from Romania. USSR and Hungary had territorial claims against Romania. Stalin, Hitler and Mussolini competed for attracting Sofia as an allied state. They all decisively supported Bulgaria in the claim for Southern Dobroudja. Finally, on the 31st of July 1940, Hitler ordered Romania to leave Southern Dobroudja. Romania obeyed and signed the treaty of Craiova on the 7th of September 1940, according to which Southern Dobroudja became a part of Bulgaria.




#Exhibit of the Month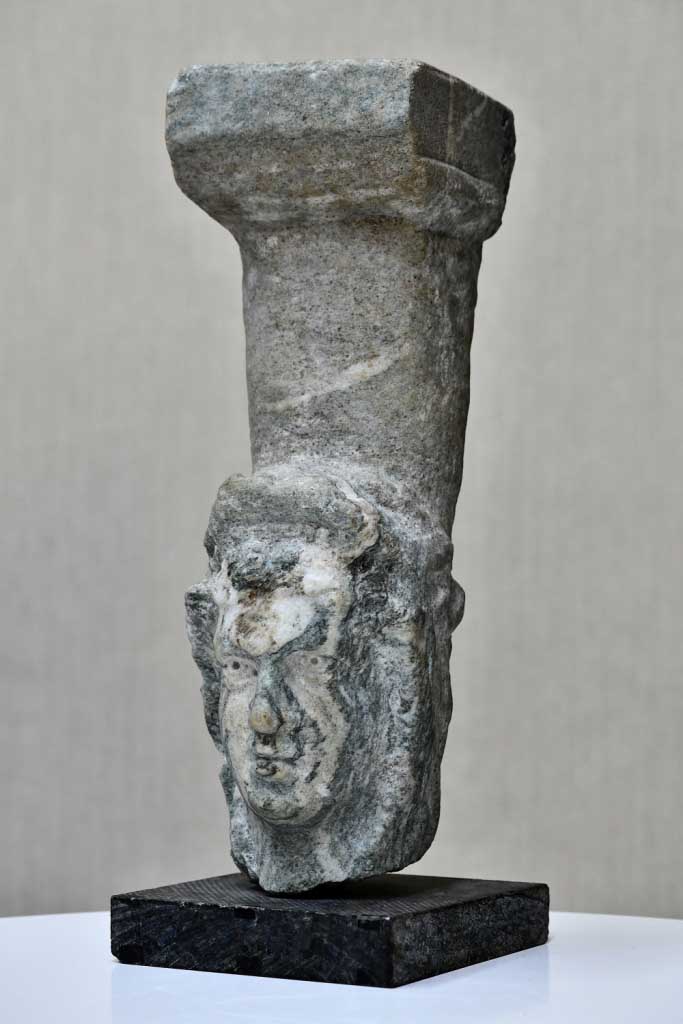 The item is the lower part of a leg of a festive table made of white and gray marble. In the upper part, it has a protrusion, similar to a Doric capital, on the horizontal platform of which a square recess is engraved, designed to fix the second part of the leg (upper). The lower part of the leg is made in an anthropomorphic style, and, in our opinion, there are two variants of identifying the depicted character...
Read More >>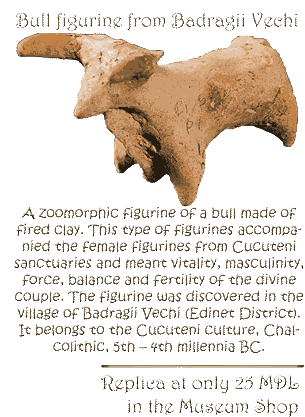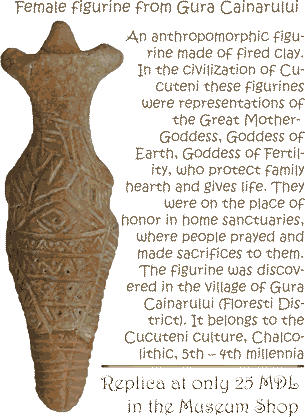 __________________________________________
©2006-2022
National Museum of History of Moldova
31 August 1989 St., 121 A, MD 2012, Chisinau, Republic of Moldova
Phones:

Secretariat:
+373 (22) 24-43-25
Department of Public Relations and Museum Education:
+373 (22) 24-04-26
Fax:
+373 (22) 24-43-69
E-mail:
office@nationalmuseum.md
Technical Support:
info@nationalmuseum.md

Web site administration and maintenance:
Andrei EMILCIUC