Virtual Tour
Elena Ploșnița

The Country House of the Lazo Family at Piatra. Guidelines for the museumification

Tyragetia, serie nouă, vol. XI [XXVI], nr. 2, Istorie. Muzeologie
Elena Ploșnița
Historical museum and scientific research: technology of the interaction

Tyragetia, serie nouă, vol. V [XX], nr. 2, Istorie. Muzeologie
Elena Ploșnița
Some considerations regarding the designing of a permanent exposition of the history museum

Tyragetia, serie nouă, vol. II [XVII], nr. 2, Istorie. Muzeologie
Elena Ploșnița
On a museum exhibition "The Universe of Calendars"

Tyragetia, serie nouă, vol. V [XX], nr. 2, Istorie. Muzeologie
Elena Ploșnița
On museumification of the historical site Camp of Swedish King Charles XII at Varnița

Tyragetia, serie nouă, vol. X [XXV], nr. 2, Istorie. Muzeologie
Elena Ploșnița
Museology: an academic discipline or form of cultural activity?

Tyragetia, serie nouă, vol. VII [XXII], nr. 2, Istorie. Muzeologie



#Exhibit of the Month
This year we commemorate 350 years since the birth and 300 years since the death of Dimitrie Cantemir (October 26, 1673 - August 21, 1723), the most famous Romanian humanist thinker and also the author of the first original Romanian philosophical works.Dimitrie Cantemir represents one of the highest peaks of thought of his time, in all areas that his genius touched - in historiography, geography, philosophy, he opened up new perspectives for development...
Read More >>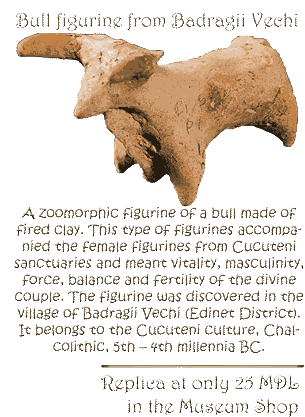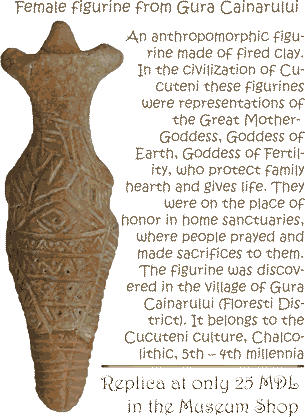 ©2006-2023
National Museum of History of Moldova
31 August 1989 St., 121 A, MD 2012, Chisinau, Republic of Moldova
Phones:

Secretariat:
+373 (22) 24-43-25
Department of Public Relations and Museum Education:
+373 (22) 24-04-26
Fax:
+373 (22) 24-43-69
E-mail:
office@nationalmuseum.md
Technical Support:
info@nationalmuseum.md

Web site administration and maintenance:
Andrei EMILCIUC