| | | | |
| --- | --- | --- | --- |
| | National Museum of History of Moldova | | |


Virtual Tour
ISSN 1857-0240
E-ISSN 2537-6330

Mihai Onilă

The population and estate of Veprova-Puțintei, the Orhei County (the 15th - 18th centuries)

Tyragetia, serie nouă, vol. VI [XXI], nr. 2, Istorie. Muzeologie
The author describes aspects of the history of population and estate of the Veprova-Puțintei village (the Orhei County) since its foundation in the early 15th century to the late 18th century.

As a result of documentary research it was revealed that the founder of the village was a boyar Hedco Crețovici, a member of the Divan from 1419 to 1436. On July 17, 1436, Princes Ilie and Ştefan bestowed him for his faithful service "two uninhabited places on the river of Kula...", where he founded the village. His work was continued by his sons, grandchildren and great grandchildren. Later the village was inherited by kinship by high dignitaries of Moldova: the părcălabs of Orhei George Catargiul (the former Great Clucer) and Andrei Mihuleț; postelnic Apostol Catargiul, vătav of the Orhei County – Nistor, serdars of Orhei – Cârstea, Ion Cuza (the former Great Spatar) and Iordache Milo (the former Great Clucer). Despite the existence of this large boyars' kin in the region throughout the history, it remained the village of răzeși (freeholders), which was reflected in various documents of the time. The well established estate had traditionally been divided into three patrimonies: upper, middle and bottom. The first mention of the village priest refers to 1548, and the first mention of the church founded by Cârstea, the serdar of Orhei, – to the end of the 18th century.




#Exhibit of the Month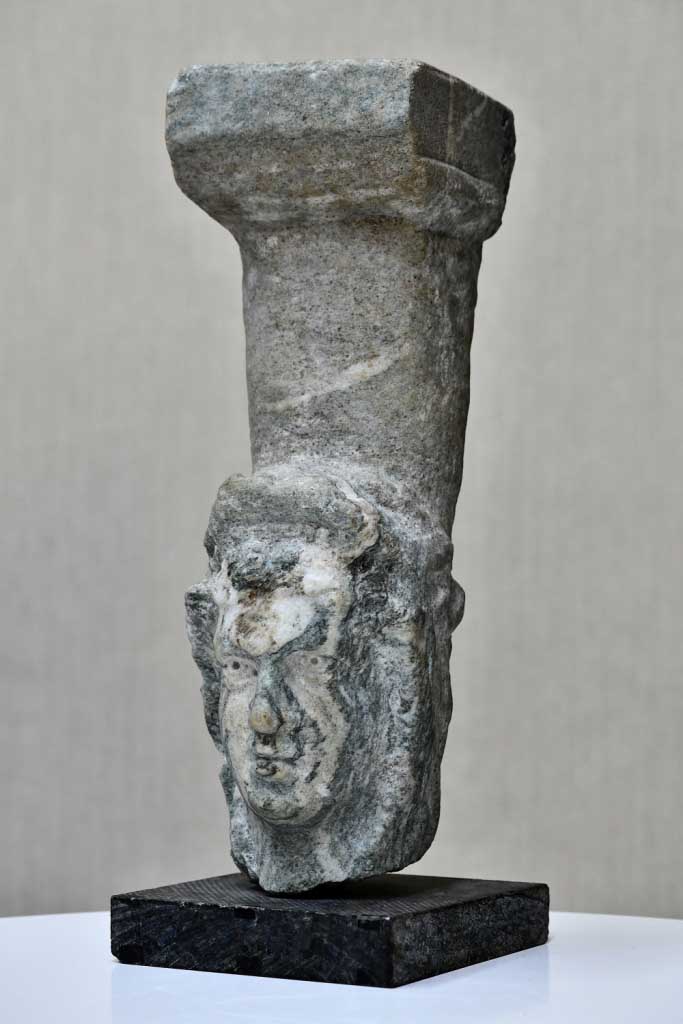 The item is the lower part of a leg of a festive table made of white and gray marble. In the upper part, it has a protrusion, similar to a Doric capital, on the horizontal platform of which a square recess is engraved, designed to fix the second part of the leg (upper). The lower part of the leg is made in an anthropomorphic style, and, in our opinion, there are two variants of identifying the depicted character...
Read More >>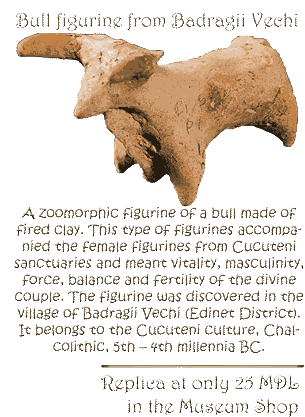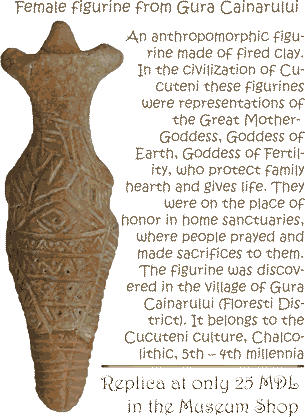 __________________________________________
©2006-2022
National Museum of History of Moldova
31 August 1989 St., 121 A, MD 2012, Chisinau, Republic of Moldova
Phones:

Secretariat:
+373 (22) 24-43-25
Department of Public Relations and Museum Education:
+373 (22) 24-04-26
Fax:
+373 (22) 24-43-69
E-mail:
office@nationalmuseum.md
Technical Support:
info@nationalmuseum.md

Web site administration and maintenance:
Andrei EMILCIUC