| | | | |
| --- | --- | --- | --- |
| | National Museum of History of Moldova | | |


Virtual Tour
ISSN 1857-0240
E-ISSN 2537-6330

Tatiana Chicaroș

The role of Bessarabian private schools in the educational system of the Russian Empire in the second half of the 19th - early 20th century

Tyragetia, serie nouă, vol. VI [XXI], nr. 2, Istorie. Muzeologie
This article analyzes the situation, incorporation and mechanisms of functioning of private educational institutions in Bessarabia and their role in the educational system of the Russian Empire in the second half of the 19th - early 20th century.

Although private educational institutions in tsarist Russia functioned throughout the 19th century, a clear rise in the educational system was recorded only in the second half of the century. Private schools in the Russian Empire were divided into three categories in accordance with their curriculums: the first category was consistent with gymnasiums and non-classical secondary schools, the second category corresponded district and city schools, and the third one corresponded primary schools. Although these institutions were not providing any guarantees to the students, their number had been annually growing.

In 1882, in the Russian Empire there were open 1364 private schools numbering 50967 students. In 1894 their number grew up to 1542 schools with a contingent of 65,757 students. Out of the total number of students of private schools female students prevailed. For instance, in 1894 from 65,757 students attending these schools the rate of male students was of only 44,3%.

In the second half of the 19th century and the first decades of the 20th century in Bessarabia several private schools were founded. In 1900-1910 in Chișinău and Bălți there were opened four private gymnasiums for girls: the private Jewish gymnasium of Goldenberg, private gymnasium of Nagovskaya, private gymnasium of Remizova and private gymnasium of A.L. Chudnokhovskaya. These educational institutions were operated only due to the established fees. The director of the gymnasium of A.L. Chudnokhovskaya from Bălți stated in a report to the regional authorities regarding the state of the school in the academic year 1911/1912: "The school is still open due to the tuition fees. It does not receive any additional funds from the state, the city, the gubernia zemstvo or the district zemstvo".

The Ministry of National Education promoted the policy of rapprochement private schools from peripheries to central ones. The first step in this direction was the decision to introduce compulsory teaching of Russian in all private schools. All measures undertaken by the Ministry of National Education were aimed at the unification of curricula of private schools with programs of public institutions. Private schools supplement the ministerial schools, providing educational opportunities to those who were not accepted in public schools.




#Exhibit of the Month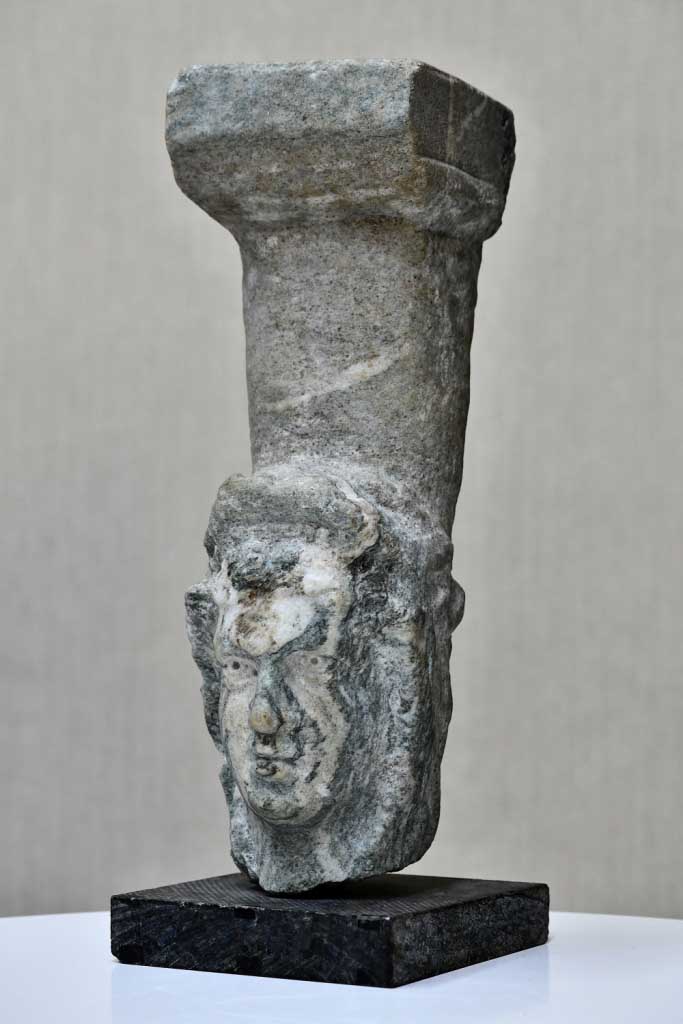 The item is the lower part of a leg of a festive table made of white and gray marble. In the upper part, it has a protrusion, similar to a Doric capital, on the horizontal platform of which a square recess is engraved, designed to fix the second part of the leg (upper). The lower part of the leg is made in an anthropomorphic style, and, in our opinion, there are two variants of identifying the depicted character...
Read More >>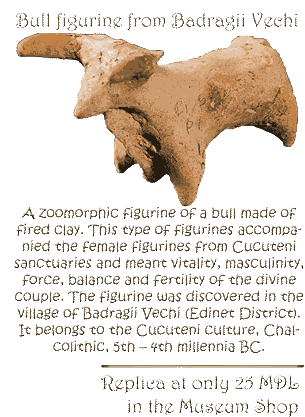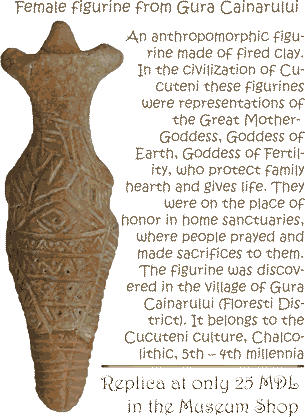 __________________________________________
©2006-2022
National Museum of History of Moldova
31 August 1989 St., 121 A, MD 2012, Chisinau, Republic of Moldova
Phones:

Secretariat:
+373 (22) 24-43-25
Department of Public Relations and Museum Education:
+373 (22) 24-04-26
Fax:
+373 (22) 24-43-69
E-mail:
office@nationalmuseum.md
Technical Support:
info@nationalmuseum.md

Web site administration and maintenance:
Andrei EMILCIUC