| | | | |
| --- | --- | --- | --- |
| | National Museum of History of Moldova | | |


Click here for a Virtual Tour of the Museum
ISSN 1857-0240
E-ISSN 2537-6330

Valeriu Banaru

Zur Verbreitung rotfi guriger Keramik im Nordwesten des Pontos Euxeinos (Bemerkungen zu einem Buch über Handel und Gebrauch attischer Gefäße im pontischen Raum)

Tyragetia, serie nouă, vol. I [XVI], nr. 1, Arheologie. Istorie Antică
Anlass zu den folgenden Überlegungen gab in erster Linie das vor kurzem erschienene Buch von F. Fless, in dem die Fragen nach Erwerb und Gebrauch attischer rotfiguriger Keramik im mediterranen und pontischen Raum untersucht wurden. Da man hier als Fallstudie gleich drei Regionen des Schwarzmeerraumes – Apollonia mit dem bulgarischen Hinterland im Westen sowie Chersonesos und Pantikapaion im Nordosten – zum Vergleich heranzieht, unternimmt der Autor hier den Versuch, das sich dazwischen befindende nordwestliche Gebiet des Schwarzen Meeres nach dieser Kategorie der griechischen Keramik zu untersuchen. Denn, obwohl es in dieser Untersuchung kaum Berücksichtigung findet, zeichnet sich dieser Raum jedoch durch seine vielgestaltige demographische Situation als besonders fruchtbar für die Klärung der Beziehungen der griechischen Kolonisten mit den hier wohnenden Thrakern und Skythen ab. Um die geographische Lücke in dem von Fless skizzierten Bild der Verbreitung rotfiguriger Keramik im Pontos-Raum teilweise zu schließen, wird hier versucht, die Funde aus diesem Gebiet möglichst vollständig zu erfassen, und sie mit den herausgearbeiteten Modellen der Verwendung dieser Tongefäße in den benachbarten Gebieten zu vergleichen. Dabei werden sowohl die Funde aus den griechischen Kolonien, als auch aus ihrem Hinterland analysiert. Sie dienen als Grundlage für die Erörterung der Frage nach den Verbreitungsformen und nach der funktionalen Rolle rotfiguriger Gefäße im nichtgriechischen Milieu.




#Exhibit of the Month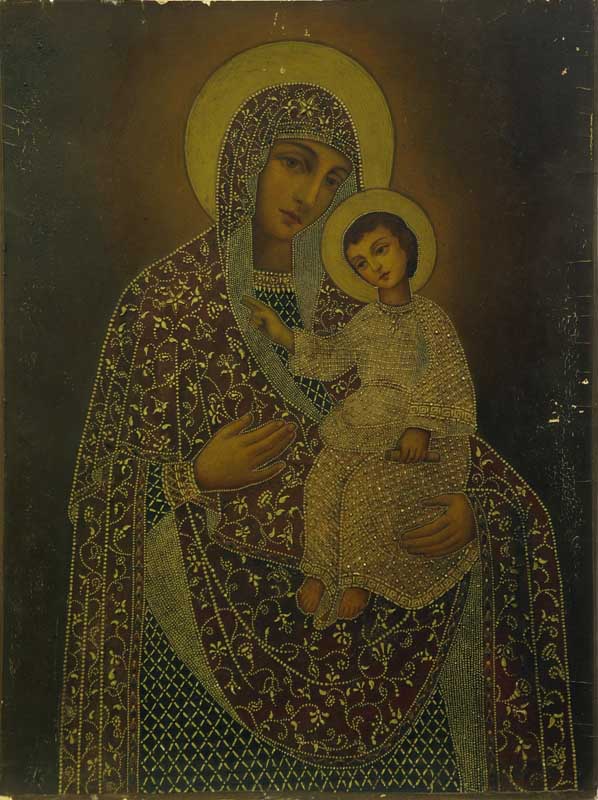 It is said that the icons, by the divine grace they have, choose their own places from where they can manifest their powers of blessing and consolation. It so happened that one icon of the Mother of God has remained on our lands from the end of the 18th century, when the battles of the Russo-Turkish war of 1787-1791 took place here. The circumstances of the appearance of this icon in Bessarabia are confirmed by several historical references, from which it follows that the Russian officer N.A. Albaduev, a participant in the military campaign, brought this icon here with him, and after his death his relatives – the colonel's wife or his mother – gave this icon to the monastery, where he suddenly died when he came there on Christmas to receive communion. The icon of the Mother of God was initially placed in the old wooden church, where the officer's grave was located, and then was placed in the new Church of the Assumption of the Blessed Virgin, built and consecrated in 1816..
Read More >>