Virtual Tour
Elena Chiaburu

About bells and bellmakers in Moldavia (before 1859)

Tyragetia, serie nouă, vol. IX [XXIV], nr. 2, Istorie. Muzeologie Chișinău, 2015
Abstract


Bells used in Christian churches are documentary sources due to the inscriptions, decorations and coats of arms available on them. Depending on the language in which the inscriptions were made, old bells had different names. The bells used to be donated to the churches by private persons, by the right of the founder, or by communities; the oldest bells of the medieval Moldavian state date back to the reign of Stephen the Great. The alloy used for bell casting contained copper, brass and a minor amount of silver or other elements. Bellfounders were itinerant, traveling from church to church to cast bells, the furnaces were built on sites, and the casting of large bells was carried out only during the warmer months. The most lasting operation was building the furnace and constructing the mold, and the most dangerous process was pouring the melt metal in a mold. This was followed by controlled cooling the bell, removing the mold material after the metal has solidifi ed, and finishing the bell. Casting bells was always associated with a number of beliefs and practices meant to contribute to the success of the operation and the obtaining of a beautiful sound of the bell. Data about the practitioners of this craft are rather scanty; their few names can be found in archival documents and inscriptions on the bells only to the middle of the 18th century. Some bells were cast in Transylvania, in Sighișoara and Brașov. Whether members of the clergy or the laity, the bellfounders had great technical knowledge and skills handed down from father to son. Unfortunately, only a few churches and monasteries preserved the original bells; many were lost in course of time, sometimes in fi res, and in most cases because of requisitions for military needs, when they were melted down to make cannons.


Elena Chiaburu
Removing and censoring books in communist Romania: Ion Ionescu de la Brad's case

Tyragetia, serie nouă, vol. XIII [XXVIII], nr. 2, Istorie. Muzeologie
Elena Chiaburu
New interpretations of the origin and the name of Gavriil Bănulescu (Bodoni)

Tyragetia, serie nouă, vol. VIII [XXIII], nr. 2, Istorie. Muzeologie



#Exhibit of the Month
This year we commemorate 350 years since the birth and 300 years since the death of Dimitrie Cantemir (October 26, 1673 - August 21, 1723), the most famous Romanian humanist thinker and also the author of the first original Romanian philosophical works.Dimitrie Cantemir represents one of the highest peaks of thought of his time, in all areas that his genius touched - in historiography, geography, philosophy, he opened up new perspectives for development...
Read More >>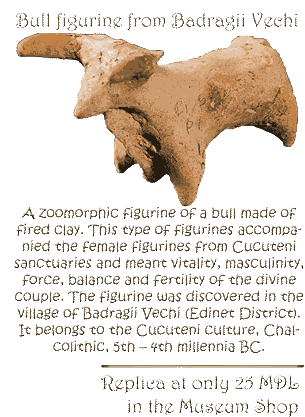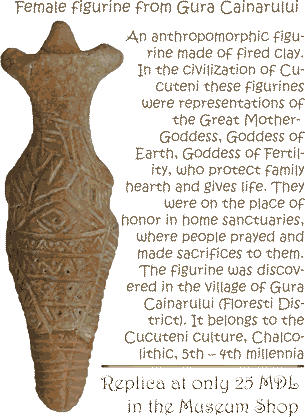 ©2006-2023
National Museum of History of Moldova
31 August 1989 St., 121 A, MD 2012, Chisinau, Republic of Moldova
Phones:

Secretariat:
+373 (22) 24-43-25
Department of Public Relations and Museum Education:
+373 (22) 24-04-26
Fax:
+373 (22) 24-43-69
E-mail:
office@nationalmuseum.md
Technical Support:
info@nationalmuseum.md

Web site administration and maintenance:
Andrei EMILCIUC