| | | | |
| --- | --- | --- | --- |
| | National Museum of History of Moldova | | |


Virtual Tour
ISSN 1857-0240
E-ISSN 2537-6330

Татьяна Исаченко

About Milescu-Spătaru's manuscript from the collections of the National Museum of History of Moldova (to the 380th anniversary of the scholar)

Tyragetia, serie nouă, vol. X [XXV], nr. 2, Istorie. Muzeologie
Keywords:
Nikolai Spathari, Chrismologion, Tsar Aleksey Mikhailovich, Rome, Constantinople, Empire.
Abstract: This paper presents to reader a description of the most important work of the second half of the 17th century, which holds a special place in Russian culture. The Russian translation of the «prophetic book» called Chrismologion, presented to Tsar Aleksey Mikhailovich near the end of his reign, is an important part of the legacy from Rome and Constantinople and in an obvious way connects the themes of Prophecy, the Priesthood and the Empire, which are key themes in world history. The translation is supplied with a commentary by Nikolai Spatharu (Milescu-Spătaru) and presents the ideology which played an important role in the political and cultural life of Moscow in the 17th century.





#Exhibit of the Month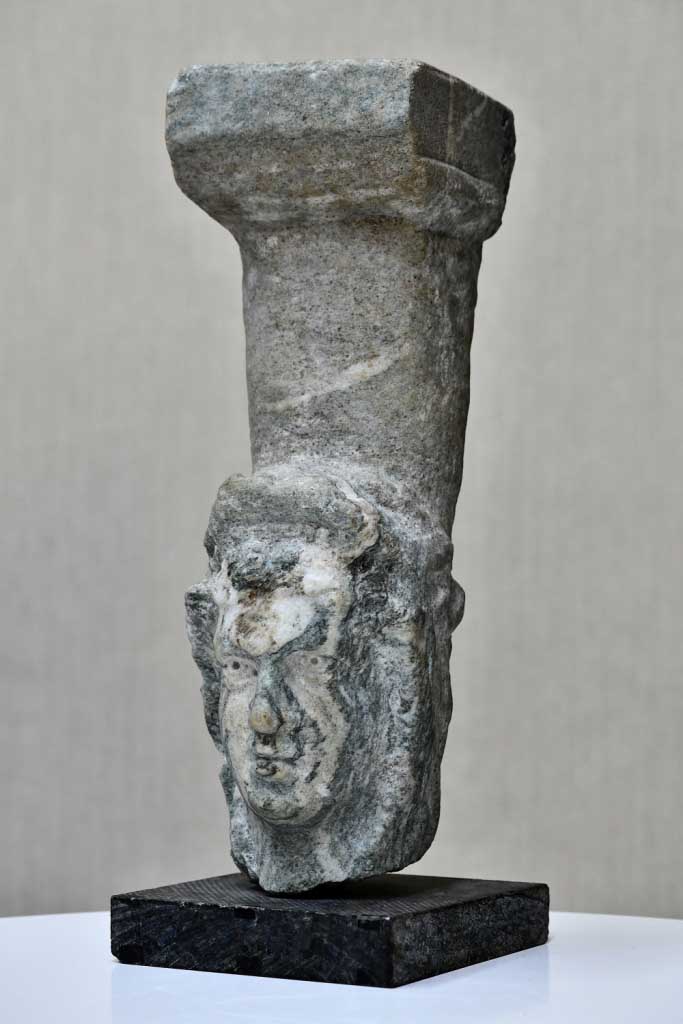 The item is the lower part of a leg of a festive table made of white and gray marble. In the upper part, it has a protrusion, similar to a Doric capital, on the horizontal platform of which a square recess is engraved, designed to fix the second part of the leg (upper). The lower part of the leg is made in an anthropomorphic style, and, in our opinion, there are two variants of identifying the depicted character...
Read More >>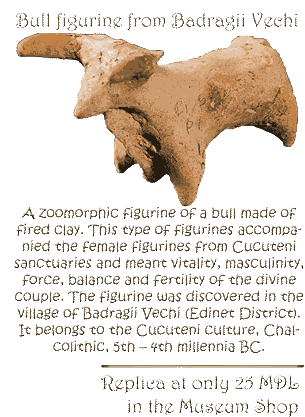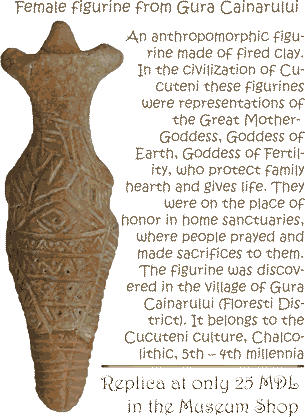 __________________________________________
©2006-2022
National Museum of History of Moldova
31 August 1989 St., 121 A, MD 2012, Chisinau, Republic of Moldova
Phones:

Secretariat:
+373 (22) 24-43-25
Department of Public Relations and Museum Education:
+373 (22) 24-04-26
Fax:
+373 (22) 24-43-69
E-mail:
office@nationalmuseum.md
Technical Support:
info@nationalmuseum.md

Web site administration and maintenance:
Andrei EMILCIUC