| | | | |
| --- | --- | --- | --- |
| | National Museum of History of Moldova | | |

ISSN 1857-0240
E-ISSN 2537-6330

Robin Brigand, Andrei Asăndulesei, Ionuț Nicu Cristi

Autour de la station éponyme de Cucuteni: paysage et peuplement (Valea Oii, Iași, Roumanie)

Tyragetia, serie nouă, vol. VIII [XXIII], nr. 1, Arheologie. Istorie Antică
Ландшафт и поселения вокруг эпонимной стоянки культуры Кукутень (Валя Оий, Яссы, Румыния)

В рамках общего подхода к археологическим памятникам на основе развития инструментов геоматики (ГИС), данная статья посвящена изучению энеолитического населения в пределах бассейна, имеющего четкие границы и представляющего известность в европейской преистории: Валя Оий («Овечья долина») в Ясском уезде (Румыния), где 130 лет назад была обнаружена эпонимная стоянка культуры Кукутень. В контексте устойчивого развития и рационального использования природных ресурсов это исследование претендует на методологический подход к изучению ландшафта и энеолитического населения Молдовы (Румыния).

Список иллюстраций:

Таб. 1. Таблица археологических памятников. Географические координаты, выделенные жирным шрифтом, были определены с использованием GPS.
Рис. 1. Археологическая карта бассейна Валя Оий с поселениями культурного комплекса Прекукутень-Кукутень.
Рис. 2. Валя Оий и Молдова: количество памятников по периоду (%).
Рис. 3. Наклонные аэрофотоснимки - Филиаши-Дялул Маре (№ 5) и Кукутень-Четэцуе (№ 20).
Рис. 4. Керамика с памятника Боурень-Дялул Хыртопулуй (№ 9).
Рис. 5. Анализ по множеству критериев (склон и экспозиция склонов).
Рис. 6. Ландшафтные единицы и контекст поселений (1).
Рис. 7. Многомерный анализ.
Рис. 8. Ландшафтные единицы и контекст поселений (2).
Рис. 9. Расположение 26 поселений в факторном плане.
Рис. 10. Классификация памятников по топографическим переменным.
Рис. 11. Общая видимость и центральность по степени (CD, degree centrality) графа видимости (Кукутень A и неопределенный).
Рис. 12. Центральность по посредничеству (CI, betweeness centrality) графа видимости (Кукутень A и неопределенный).




#Exhibit of the Month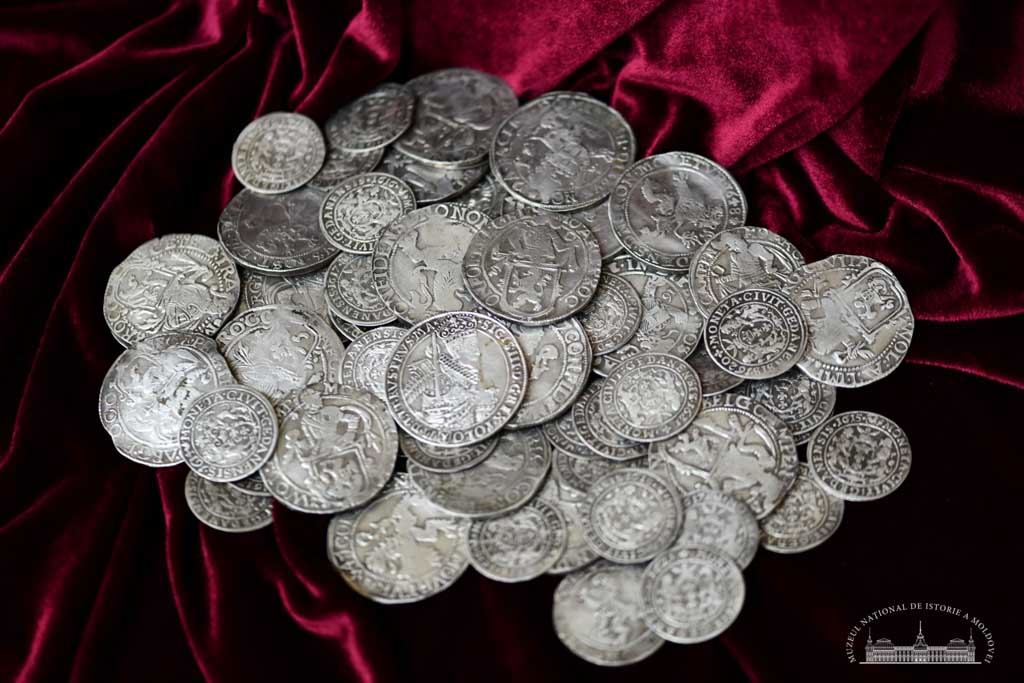 The hoard was found in 1957 during the agricultural works near the village. At first, the hoard was in the collection of the National Museum of Ethnography and Natural History and later was transferred to the National Museum of History (Accession: FB: 12 576 - 12650; N: 12 658 - 12 732). It consists of 75 silver coins from the thaler category issued by the Kingdom of Poland, the United Provinces and the Holy Roman Empire in 1612-1648...
Read More >>