Virtual Tour
Eugen-Tudor Sclifos

Bessarabian question reflected in the reports of the French ambassador in Petersburg Charles Auguste de Morny (1856-1857)

Tyragetia, serie nouă, vol. X [XXV], nr. 2, Istorie. Muzeologie
Keywords: Southern Bessarabia, new Bolgrad, diplomacy, Great Powers, Treaty of Paris.
Abstract: After the Crimean War the Bessarabian question had an important place in the foreign policy of the Great Powers. During the preliminaries of peace in 1855 it was decided that Russia should cede Southern Bessarabia to the Principality of Moldavia. Russia, of course, did not accept this point and at the Congress of Paris proposed a territorial exchange - the condition unacceptable to British diplomats. Thus it was created a commission to study the problem of border delimitation in Bessarabia.
In August 1856, Charles Auguste de Morny, half-brother of Emperor Napoleon III, was appointed Ambassador to St. Petersburg. Count de Morny was significantly involved in the solution of the Bessarabian question. According to documents from the archives of foreign policy in Paris, the diplomat was obsessed with the idea that Southern Bessarabia must remain part of the Russian Empire and tried to convince the Emperor Napoleon III and Count Walewski that France should support the Russian point of view. De Morny had a rival, Count Persigny, the French Ambassador in London, who believed that this area should be part of the Principality of Moldavia. After long negotiations the Bessarabian question was resolved not in favor of Russia.

Eugen-Tudor Sclifos
Documents on Bessarabia in the Archives of Foreign Aff airs in Paris (1856-1857)

Tyragetia, serie nouă, vol. XI [XXVI], nr. 2, Istorie. Muzeologie
Eugen-Tudor Sclifos
The Peace Congress of Paris in 1856. Franco-Russian relations and the Romanian Question

Tyragetia, serie nouă, vol. IX [XXIV], nr. 2, Istorie. Muzeologie Chișinău, 2015
Eugen-Tudor Sclifos
Great Britain and the issue of Southern Bessarabia in 1856-1857

Tyragetia, serie nouă, vol. XII [XXVII], nr. 2, Istorie. Muzeologie
Eugen-Tudor Sclifos
Prince Mihail Sturdza and his relations with Russia

Tyragetia, serie nouă, vol. VIII [XXIII], nr. 2, Istorie. Muzeologie




#Exhibit of the Month
Several icons from the collection of the National Museum of History of Moldova reproduce in their compositions the miracle that would have been performed around the beginning of the 10th century in the church of Mother of God of Vlacherne in Constantinople. According to the legend, the townspeople retreated to the place for fear of an invasion that threatened the capital of the empire. The gathered crowd prayed incessantly, asking the Blessed Virgin to save the city...
Read More >>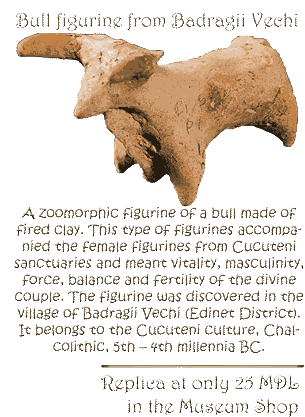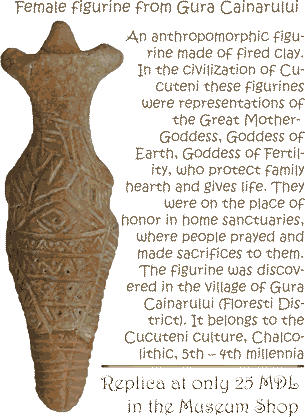 ©2006-2022
National Museum of History of Moldova
31 August 1989 St., 121 A, MD 2012, Chisinau, Republic of Moldova
Phones:

Secretariat:
+373 (22) 24-43-25
Department of Public Relations and Museum Education:
+373 (22) 24-04-26
Fax:
+373 (22) 24-43-69
E-mail:
office@nationalmuseum.md
Technical Support:
info@nationalmuseum.md

Web site administration and maintenance:
Andrei EMILCIUC