| | | | |
| --- | --- | --- | --- |
| | National Museum of History of Moldova | | |


Click here for a Virtual Tour of the Museum
ISSN 1857-0240
E-ISSN 2537-6330

Eugen-Tudor Sclifos

The Peace Congress of Paris in 1856. Franco-Russian relations and the Romanian Question

Tyragetia, serie nouă, vol. IX [XXIV], nr. 2, Istorie. Muzeologie Chișinău, 2015
Abstract

40 years after the Congress of Vienna that ended the Napoleonic Wars, European diplomats gathered in Paris. France, together with England, managed to defeat Russia in the Crimean War, and now it was crowned with the laurels of success. On the agenda of foreign policy of the Great Powers appeared Romanian question. Despite the fact that Russia was defeated, it approached to France as a result of secret negotiations between the Duke de Morny and Russian ambassador in Vienna Gorchakov in 1855.

The Congress of Paris in 1856 demonstrated evidence of this rapprochement. France put forward for discussion the question of the union of two Romanian principalities that suddenly found support from Russia, which wanted to be rehabilitated to Romanians and looked for an opportunity to destroy the Franco-British alliance. Despite this, both countries warring at the time of the Crimean War, cooperated in implementing the desires of Romanians, and sometimes France was ready to concede to Russians. The Congress of Paris did not give a definitive solution on the question because of divergent views of the Great Powers, but managed to find support from Russia.






#Exhibit of the Month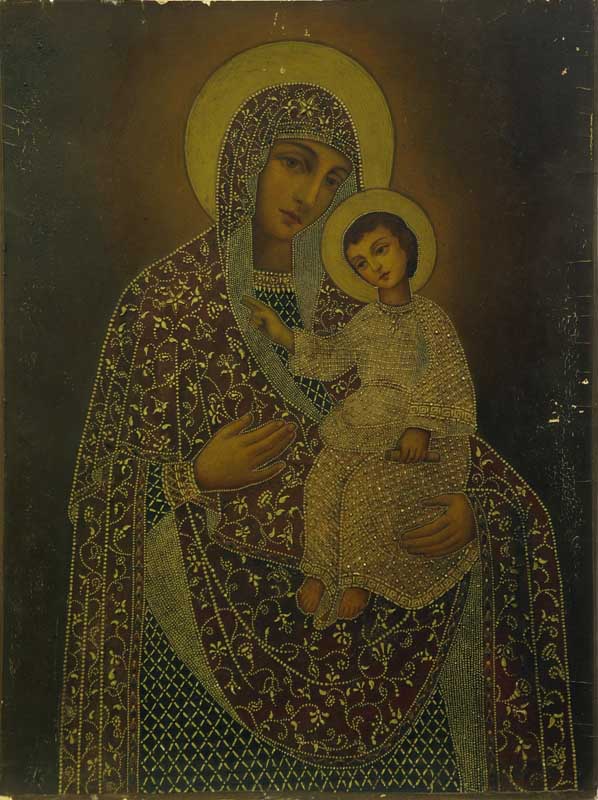 It is said that the icons, by the divine grace they have, choose their own places from where they can manifest their powers of blessing and consolation. It so happened that one icon of the Mother of God has remained on our lands from the end of the 18th century, when the battles of the Russo-Turkish war of 1787-1791 took place here. The circumstances of the appearance of this icon in Bessarabia are confirmed by several historical references, from which it follows that the Russian officer N.A. Albaduev, a participant in the military campaign, brought this icon here with him, and after his death his relatives – the colonel's wife or his mother – gave this icon to the monastery, where he suddenly died when he came there on Christmas to receive communion. The icon of the Mother of God was initially placed in the old wooden church, where the officer's grave was located, and then was placed in the new Church of the Assumption of the Blessed Virgin, built and consecrated in 1816..
Read More >>