| | | | |
| --- | --- | --- | --- |
| | National Museum of History of Moldova | | |


Virtual Tour
ISSN 1857-0240
E-ISSN 2537-6330

Ion Gumenâi

Dynamics of number of the old believers' population in Bessarabia 1812-1835

Tyragetia, serie nouă, vol. I [XVI], nr. 2, Istorie. Muzeologie Chișinău, 2007
The present work is based on documentary material preserved at the National Archives of the Republic of Moldova and draws attention to the question of the dynamics of the Old Believers' population of Bessarabia in 1812-1835. Due to the fragmental nature of available data concerning the Old Believers between the Prut and Dniester rivers it is practically impossible to determine their numbers between 1812 and 1826.

The classified reports of the city police and the local authorities (ispravniks) filed for the Ministry of Internal Affairs of the Russian Empire make it possible to determine the numbers of the Old Believers in Bessarabia since 1826, as well as to define the settlements they inhabited.

It is a known fact that the peripheries of empires were places of preference for various outlawed population groups, due to different reasons whether social, political or religious. The Old Believers were one such group. On the out- skirts of the empire the administrative pressure was much less severe than that in the central areas. Since 1812, Bessarabia became a province of the Russian Empire, and the Old Believers had lived there since the 18th century. Thus, the territory became a transfer point of Old Believers' emigration out of the Empire and for their return to Russia.




#Exhibit of the Month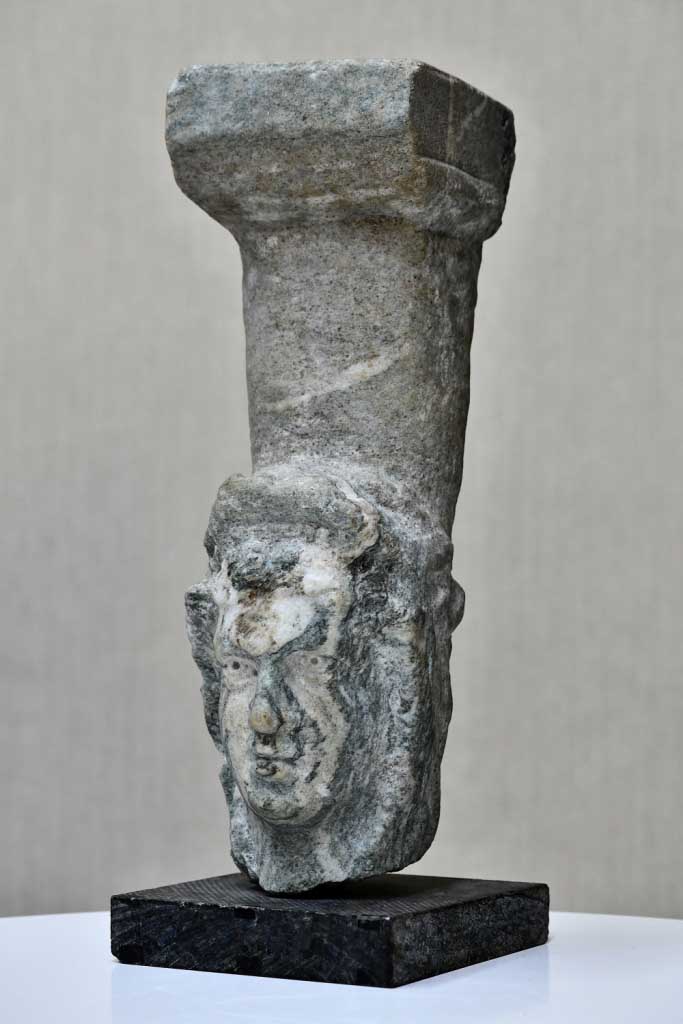 The item is the lower part of a leg of a festive table made of white and gray marble. In the upper part, it has a protrusion, similar to a Doric capital, on the horizontal platform of which a square recess is engraved, designed to fix the second part of the leg (upper). The lower part of the leg is made in an anthropomorphic style, and, in our opinion, there are two variants of identifying the depicted character...
Read More >>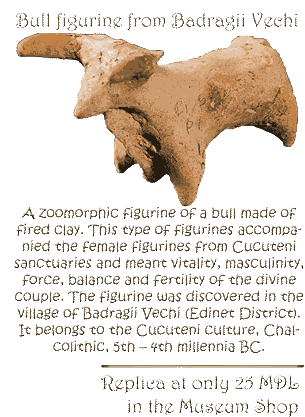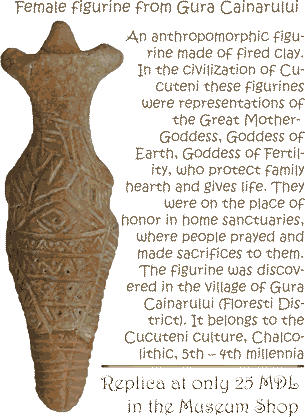 __________________________________________
©2006-2022
National Museum of History of Moldova
31 August 1989 St., 121 A, MD 2012, Chisinau, Republic of Moldova
Phones:

Secretariat:
+373 (22) 24-43-25
Department of Public Relations and Museum Education:
+373 (22) 24-04-26
Fax:
+373 (22) 24-43-69
E-mail:
office@nationalmuseum.md
Technical Support:
info@nationalmuseum.md

Web site administration and maintenance:
Andrei EMILCIUC