| | | | |
| --- | --- | --- | --- |
| | National Museum of History of Moldova | | |


Click here for a Virtual Tour of the Museum
ISSN 1857-0240
E-ISSN 2537-6330

Ion Gumenâi

Dynamics of number of the old believers' population in Bessarabia 1812-1835

Tyragetia, serie nouă, vol. I [XVI], nr. 2, Istorie. Muzeologie Chișinău, 2007
The present work is based on documentary material preserved at the National Archives of the Republic of Moldova and draws attention to the question of the dynamics of the Old Believers' population of Bessarabia in 1812-1835. Due to the fragmental nature of available data concerning the Old Believers between the Prut and Dniester rivers it is practically impossible to determine their numbers between 1812 and 1826.

The classified reports of the city police and the local authorities (ispravniks) filed for the Ministry of Internal Affairs of the Russian Empire make it possible to determine the numbers of the Old Believers in Bessarabia since 1826, as well as to define the settlements they inhabited.

It is a known fact that the peripheries of empires were places of preference for various outlawed population groups, due to different reasons whether social, political or religious. The Old Believers were one such group. On the out- skirts of the empire the administrative pressure was much less severe than that in the central areas. Since 1812, Bessarabia became a province of the Russian Empire, and the Old Believers had lived there since the 18th century. Thus, the territory became a transfer point of Old Believers' emigration out of the Empire and for their return to Russia.




#Exhibit of the Month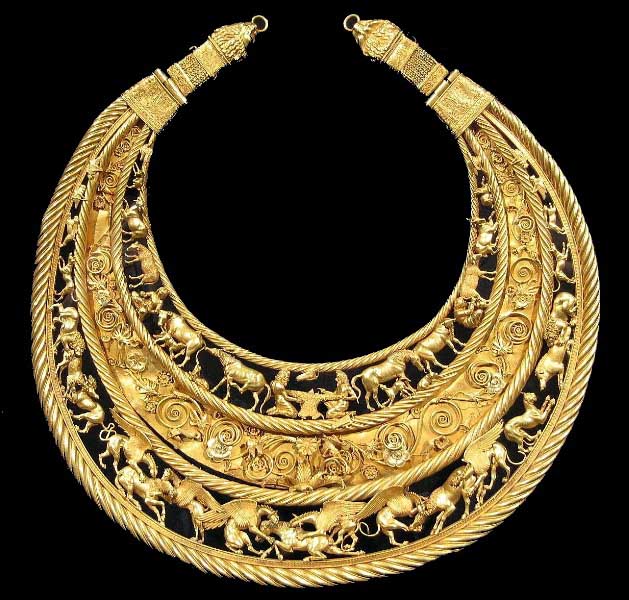 The pectoral from Tolstaya Mogila is considered the main archaeological treasure of Ukraine (it is depicted, for example, on the logo of the Institute of Archeology of the National Academy of Sciences of Ukraine). This unique artifact of 958 gold, weighing 1140 g, was discovered as a result of excavations of the Scythian burial mound of Tolstaya Mogila (Tovsta Mohyla) on June 21, 1971 near the modern city of Pokrov (then Ordzhonikidze) in the Dnepropetrovsk region. Following the excavations carried out by Boris Mozolevsky and Yevgeny Chernenko, it turned out that a mound with a height of 8.6 m and a diameter of 70 m was filled over the representatives of the Scythian elite around 350s-340s BC. The Tolstaya Mogila mound was the family tomb of the Scythian aristocracy, in which а male burial of а "king" and then, after a short period, of a "queen" with a child was performed. Then, some time after the funeral, the burial of the "king" was robbed, but the robbers, fortunately, did not notice jewelry (a sword in a scabbard, a whip) lying in the dromos at the entrance to the tomb, including the pectoral...
Read More >>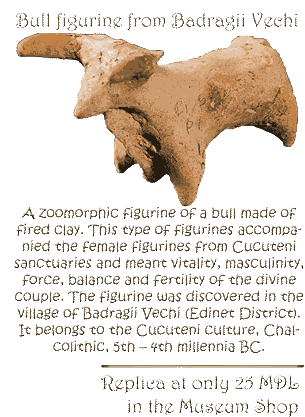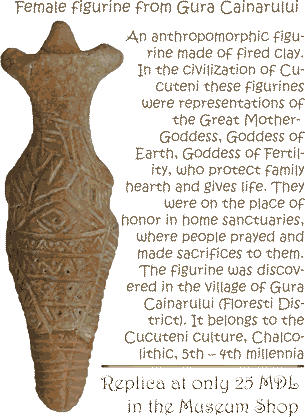 __________________________________________
©2006-2021
National Museum of History of Moldova
31 August 1989 St., 121 A, MD 2012, Chisinau, Republic of Moldova
Phones:

Secretariat:
+373 (22) 24-43-25
Department of Public Relations and Museum Education:
+373 (22) 24-04-26
Fax:
+373 (22) 24-43-69
E-mail:
office@nationalmuseum.md
Technical Support:
info@nationalmuseum.md

Web site administration and maintenance:
Andrei EMILCIUC