| | | | |
| --- | --- | --- | --- |
| | National Museum of History of Moldova | | |


Virtual Tour
ISSN 1857-0240
E-ISSN 2537-6330

Lucia Argint

Historiographical thoughts over the particularities of the Russian and Moldavian administrative system at the beginning of the 19th century

Tyragetia, serie nouă, vol. II [XVII], nr. 2, Istorie. Muzeologie
The made investigation had the purpose reflect through the historical graphical sources the impact of foreign governing in Basarabia at the beginning of the XIXth century, and models of tsar administrative system for Basarabia region. During the investigation process the author has relayed on the historical graphical analysis and the com- parison of the situation of internal administrative system in the Country of Moldova as well as in the Russian Empire at beginning of the XIXth century.

By setting the evolution factors of a state organization form applied in the territories with heterogeneous population after the territorial conquests, it has been intended to reevaluate the effects created after such situations and the continuation of that big foreign administrative experience that would substitute the traditional system of Basarabia. The historical graphical reevaluation of tsar administrative activity from Basarabia certifies the fact that this foreign administrative practice in the area between Prut and Nistru at the beginning of the XIXth century had a negative influence on the beginning on the traditional model of local governing.

This fact is due to the methods used by the tsar authorities for the intensification of the process of implementation of its governing system in Basarabia region, and especially to the imperfection that was characteristic for Russian absolutism in that time.




#Exhibit of the Month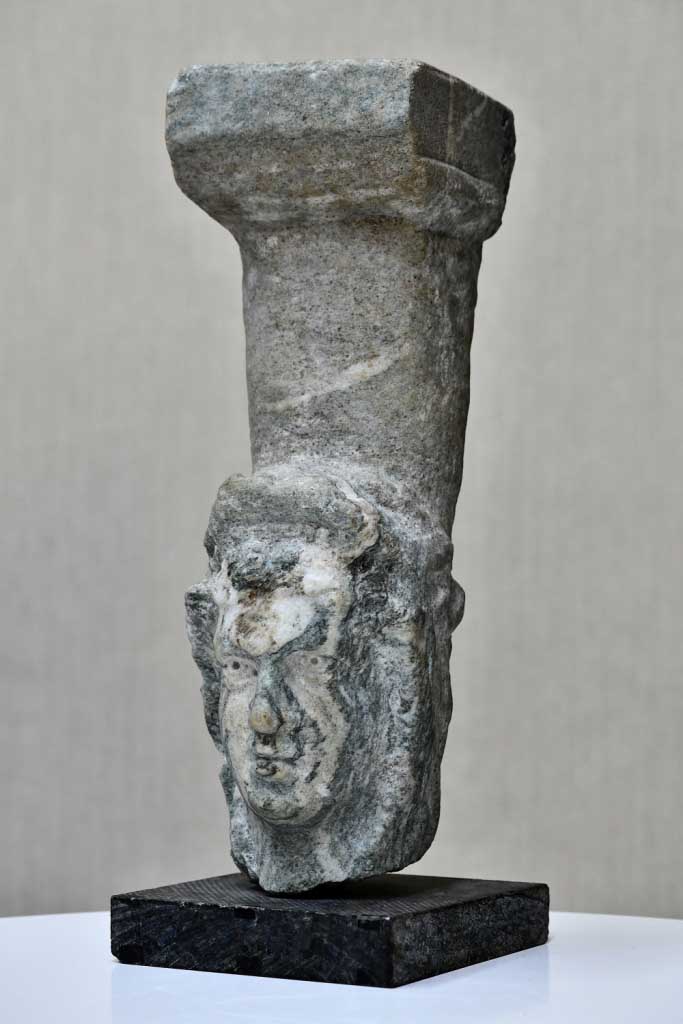 The item is the lower part of a leg of a festive table made of white and gray marble. In the upper part, it has a protrusion, similar to a Doric capital, on the horizontal platform of which a square recess is engraved, designed to fix the second part of the leg (upper). The lower part of the leg is made in an anthropomorphic style, and, in our opinion, there are two variants of identifying the depicted character...
Read More >>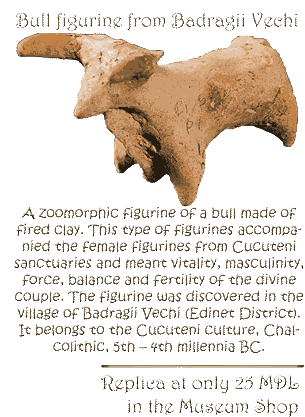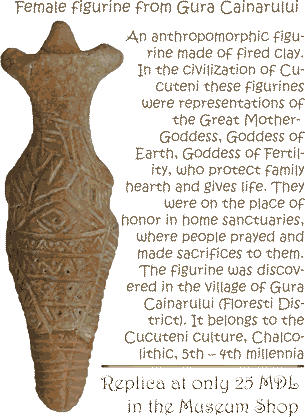 __________________________________________
©2006-2022
National Museum of History of Moldova
31 August 1989 St., 121 A, MD 2012, Chisinau, Republic of Moldova
Phones:

Secretariat:
+373 (22) 24-43-25
Department of Public Relations and Museum Education:
+373 (22) 24-04-26
Fax:
+373 (22) 24-43-69
E-mail:
office@nationalmuseum.md
Technical Support:
info@nationalmuseum.md

Web site administration and maintenance:
Andrei EMILCIUC