| | | | |
| --- | --- | --- | --- |
| | National Museum of History of Moldova | | |


Virtual Tour
ISSN 1857-0240
E-ISSN 2537-6330

Elena Postică

Independent Moldova seen through a museum exhibition

Tyragetia, serie nouă, vol. I [XVI], nr. 2, Istorie. Muzeologie Chișinău, 2007
The Moldovan Parliament voted the Declaration of Independence on 27th august 1991. During those days the Independence was identified for the majority of the citizens of the country with the exit from the darkness and the hope for a better future. 15 years have passed since then. To what degree we achieved our expectations – this is the question to which the organizers of the exhibition "Independent Moldova", which opened on 15th august 2006 at the National Museum of Archaeology and History of Moldova, tried to find. More than 500 photos, documents, numismatic and heraldic objects, posters, military clothes, art objects, books and other relics brought into the attention of the visiting public different aspects of the political, social, economical, scientific and cultural life from the last years, which, in fact, makes up the subject of the present article.




#Exhibit of the Month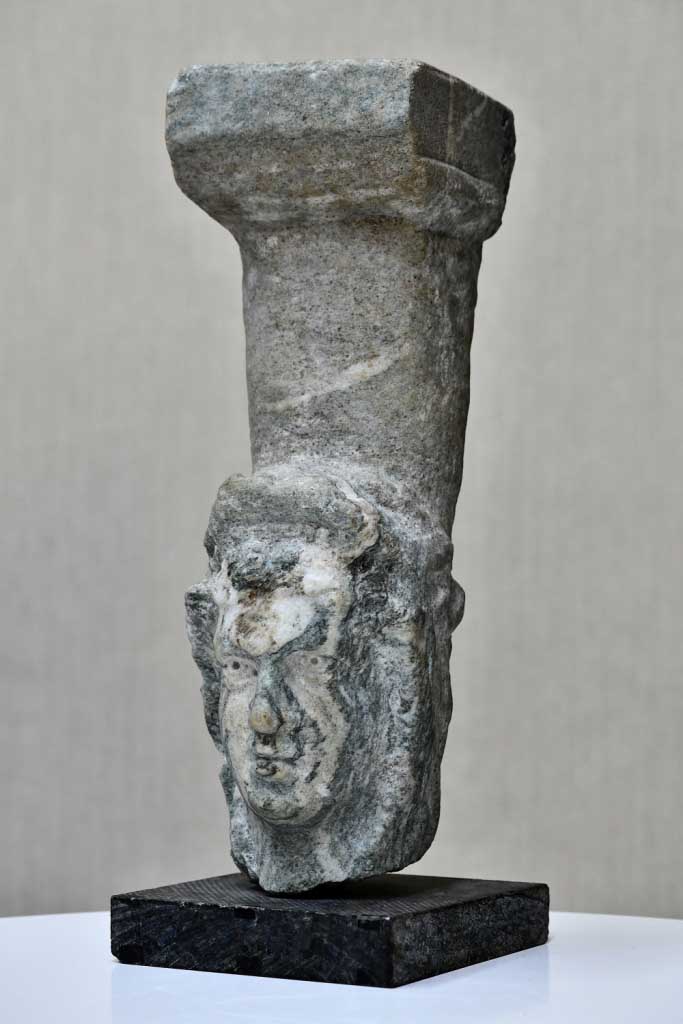 The item is the lower part of a leg of a festive table made of white and gray marble. In the upper part, it has a protrusion, similar to a Doric capital, on the horizontal platform of which a square recess is engraved, designed to fix the second part of the leg (upper). The lower part of the leg is made in an anthropomorphic style, and, in our opinion, there are two variants of identifying the depicted character...
Read More >>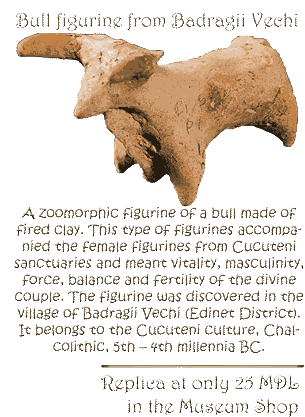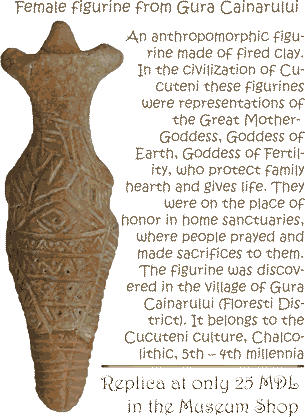 __________________________________________
©2006-2022
National Museum of History of Moldova
31 August 1989 St., 121 A, MD 2012, Chisinau, Republic of Moldova
Phones:

Secretariat:
+373 (22) 24-43-25
Department of Public Relations and Museum Education:
+373 (22) 24-04-26
Fax:
+373 (22) 24-43-69
E-mail:
office@nationalmuseum.md
Technical Support:
info@nationalmuseum.md

Web site administration and maintenance:
Andrei EMILCIUC