| | | | |
| --- | --- | --- | --- |
| | National Museum of History of Moldova | | |


Virtual Tour
ISSN 1857-0240
E-ISSN 2537-6330

Sorin Trîncă

Interconfessional relations (orthodox-greek-catholic) during return to orthodoxy in 1918-1928. On the example of Transilvaniya)

Tyragetia, serie nouă, vol. II [XVII], nr. 2, Istorie. Muzeologie
During the period of 2000-2007 the author of the present article studied the problems regarding the return of a part of population of Transylvania from the Greco-Roman religion to Orthodoxy after the Union of 1918.

For the first time the author of the article brings in the scientific circulation new materials discovered in the Archives of Transylvania. He points out the existing theories at that time concerning the church property ("the assets of the Church are the property of Christ or of the poor people (p. 3), or are the property of the Pope and respectively of the episcopacies subordinated to the Pope etc."). The author has examined the difficult process of redistribution of church assets when the parish decided to pass from Greco-Catholicism to Orthodoxy. Very often it has been necessary the intervention of the Romanian State in the solution of inter-confessional problems.

On the base of different materials and documents of that time, including those of the Romanian Parliament, the author demonstrates that the Transylvanians have faced with a lot of problems related with the return to the Romanian Orthodox Church, as for example, the obtaining of the christening acts, the maintenance of orthodox priests, the determination of the religion of children, etc.




#Exhibit of the Month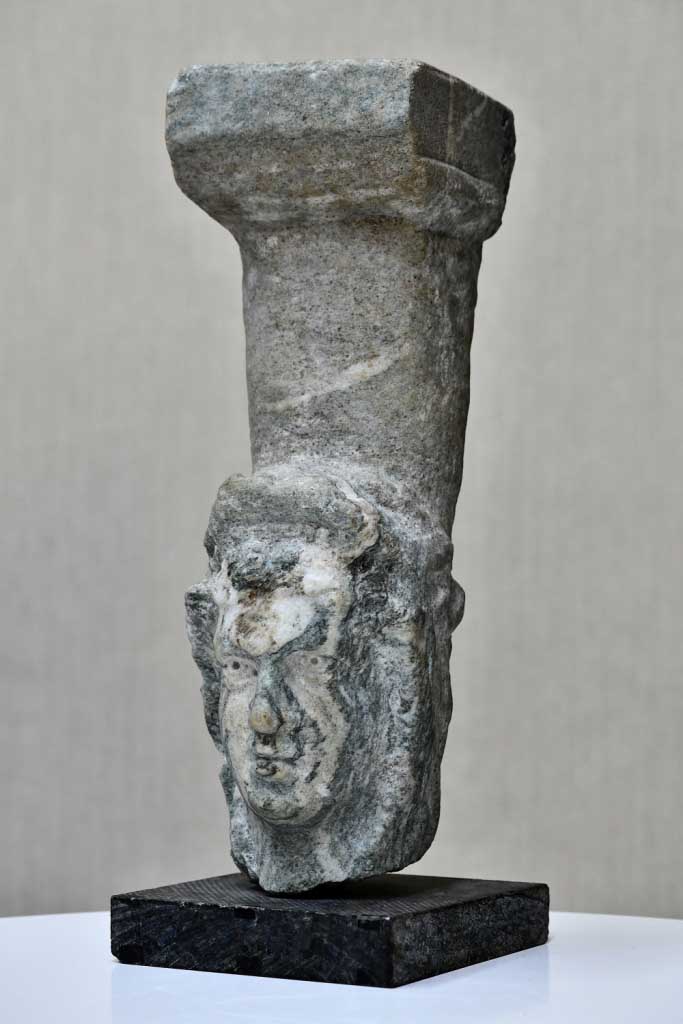 The item is the lower part of a leg of a festive table made of white and gray marble. In the upper part, it has a protrusion, similar to a Doric capital, on the horizontal platform of which a square recess is engraved, designed to fix the second part of the leg (upper). The lower part of the leg is made in an anthropomorphic style, and, in our opinion, there are two variants of identifying the depicted character...
Read More >>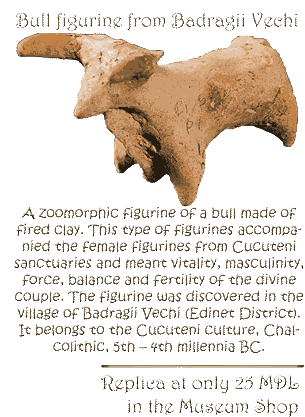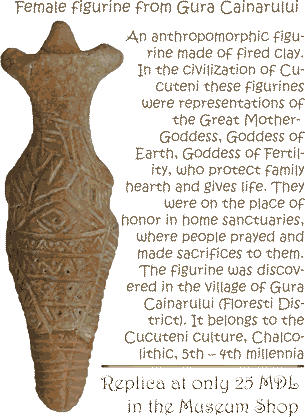 __________________________________________
©2006-2022
National Museum of History of Moldova
31 August 1989 St., 121 A, MD 2012, Chisinau, Republic of Moldova
Phones:

Secretariat:
+373 (22) 24-43-25
Department of Public Relations and Museum Education:
+373 (22) 24-04-26
Fax:
+373 (22) 24-43-69
E-mail:
office@nationalmuseum.md
Technical Support:
info@nationalmuseum.md

Web site administration and maintenance:
Andrei EMILCIUC